Ankara bombing: Turkish police detain 30 more suspected Isis militants as raids continue
Tuesday's raids came after similar operations on Monday left two police officers and seven alleged extremists dead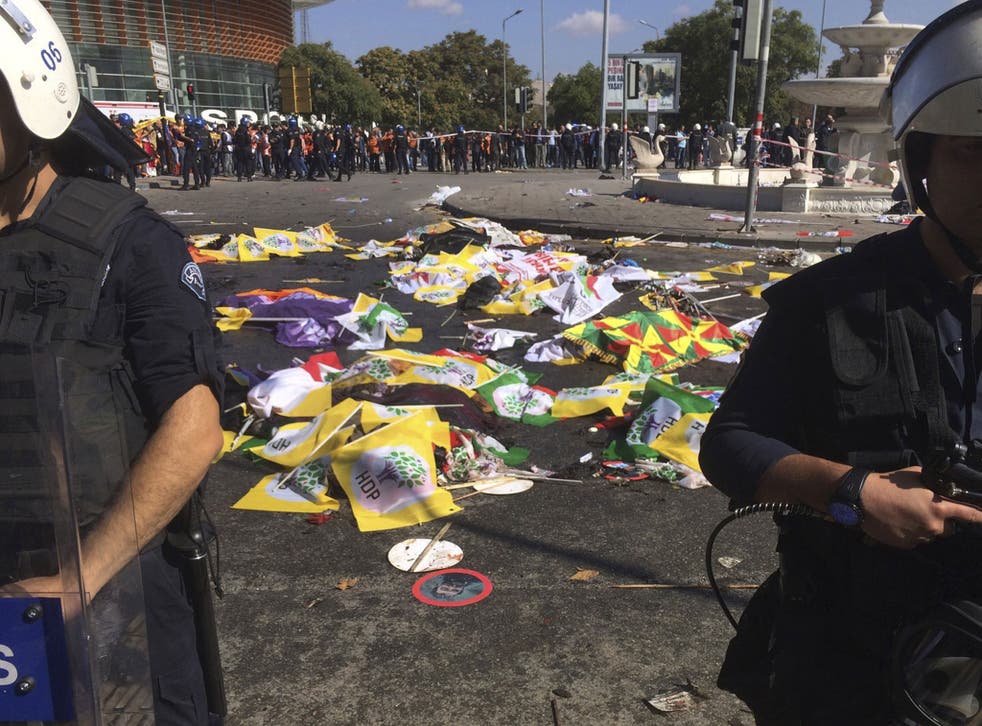 Turkish police have detained 30 more suspected Isis militants a day after another wave of raids left two officers and seven alleged extremists dead.
A woman was among the suspects being questioned after police stormed buildings in the city of Konya and the nearby town of Cumra in pre-dawn operations, state media reported.
In another counter-terrorism sweep on Monday, fighting broke out in houses used by a suspected Isis cell in the south-eastern city of Diyarbakir.
Turkey names Ankara suicide bomber and alleges ISIL link
Numan Kurtulmus, Turkey's deputy Prime Minister, said two police officers were killed when they broke down a door rigged with explosives and five of their colleagues were injured.
Mr Kurtulmus said an "important Daesh (Isis) group was neutralised".
It was not immediately clear whether either of the operations were linked to twin suicide bombings at a peace rally in Ankara earlier this month.
Ankara explosions - in pictures

Show all 15
More than 100 people died in the attack on 10 October, which was blamed on a "cocktail" of terror groups by Turkish authorities.
But analysts slammed President Recep Tayyip Erdogan's assertion that Isis and Kurdish rebels were working together, saying that co-operation was impossible when the groups were at war in Syria and noting that many of the victims were Kurds or supporters of the ethnic group.
Turkish authorities have been accused of using the international war against Isis as cover for pursuing Kurdish anti-government rebel groups, which it has bombed in Iraq.
Additional reporting by AP
Join our new commenting forum
Join thought-provoking conversations, follow other Independent readers and see their replies