Turkish President Erdogan threatens editor over photos 'showing weapons being sent to Syria'
President Erdogan said that Can Dundar will 'pay a high price'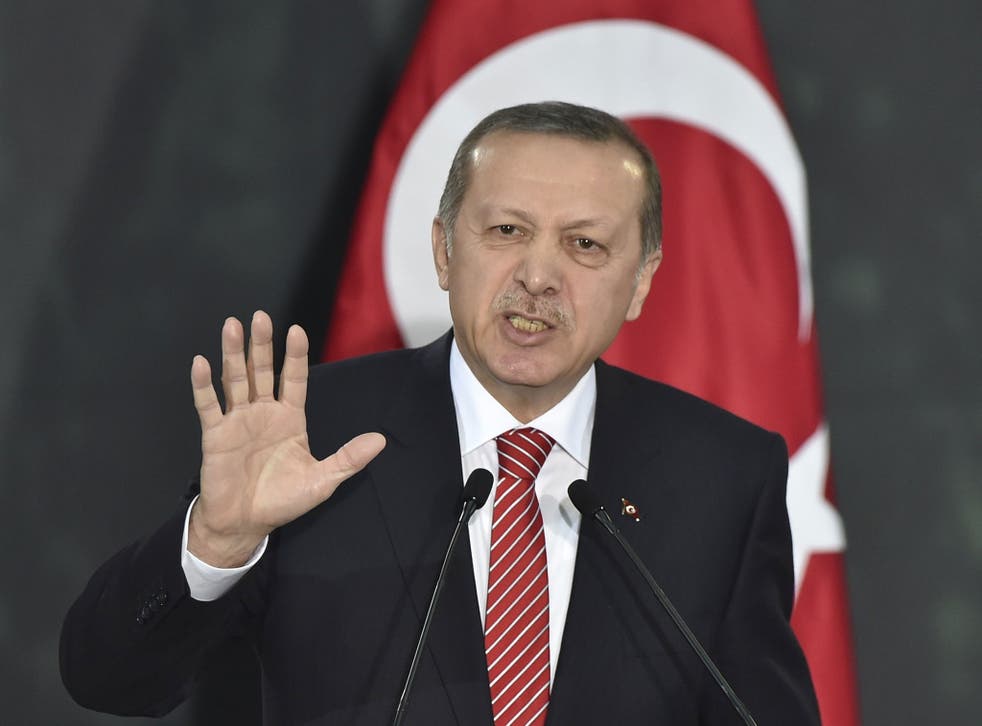 Istanbul's prosecutor's office is investigating a newspaper editor, after the publication he heads published images of truckloads of ammunition being transported from Turkey to Syria.
The Cumhuriyet newspaper has suggested that the images, published on 29 May but allegedly dating from 19 January 2014, prove that a Turkish intelligence mission was carrying arms to rebels in bordering war-torn Syria.
Can Dundar, chief editor of the Cumhuriyet daily newspaper, is now being investigated over allegations he breached anti-terrorism laws, the Anadolu Agency reported.
In pictures: Syria conflict

Show all 40
The images allegedly show local authorities stopping a convoy and opening crates which the Cumhuriyet claim were filled with weapons and ammunition. The search subsequently caused a standoff with intelligence officials.
However, Government officials have responded by insisting that the convoy contained humanitarian aid, and accused the staff who carried out the search of being involved in a conspiracy by US-based cleric Fetullah Gulen to destabilise the government.
The officials who ordered the search were arrested recently.
The investigation comes as campaigning for Turkey's parliamentary election enters its final week.
President Recep Tayyip Erdogan has threatened to make Dundar "pay a high price" for the publication of the images. In a television interview late on Sunday he accused the editor of engaging in "espionage" and said "he will pay a high price. I won't let him go."
"This slander and this illegitimate operation against the National Intelligence Organization [MİT] are, in a way, an act of espionage. This newspaper got involved in this espionage activity, too," Erdogan said during an interview on public broadcaster TRT, the Hurriyet Daily News reported.
Additional reporting by AP
Join our new commenting forum
Join thought-provoking conversations, follow other Independent readers and see their replies