Two soldiers killed in Turkey car bomb attack blamed on Kurdish rebels
Kurdish rebels have been blamed for the attack that left four more wounded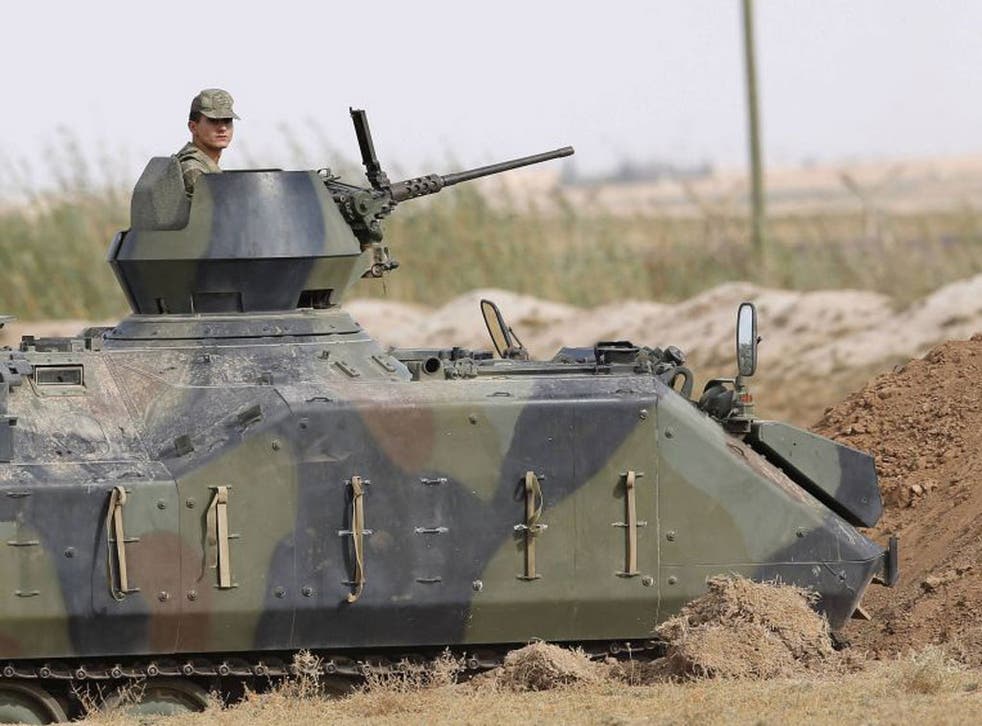 Two soldiers have been killed and four others injured in south-east Turkey after a car bomb exploded next to a military vehicle, Turkish officials have said.
The attack took place the day after Turkey launched airstrikes against Kurdish insurgents in northern Iraq, the first since a peace process began three years ago. Turkish authorities have blamed the attack on Kurdish rebels.
The vehicle was carrying military police officers through the town of Lice on Saturday to where Kurdish fighters were said to have blocked a main intersection, according to the governor's office in Diyarbakir, a mainly Kurdish region.
Attackers also opened fire on a police station in Diyarbakir, sparking a gun-battle, according to the state-run Anadolu agency. There were no reported injuries in the attack and no group has yet claimed responsibility for either assault.
Turkey launched fresh air strikes against Isis fighters on Saturday. The strikes also targeted areas associated with the Kurdish Workers Party, known as the PKK, which is considered a terrorist organisation by US authorities.
Turkish fighter jets struck Kurdish rebel shelters and storage facilities across the border in northern Iraq in the strikes, which the PKK have said will likely spell the end of a cease-fire set in 2013.
Tensions have been flaring with the Kurds in recent days following an Isis suicide bombing in a town near the border with Syria.
Kurdish groups have blamed the government for not doing enough to prevent Isis operations from being carried out.
On Wednesday, the PKK claimed responsibility for the killing of two policemen in the Kurdish majority city of Sanliurfa.
On Saturday the White House said Turkey has the right to defend itself against attacks by Kurdish rebels.
Spokesman Alistair Baskey strongly condemned recent attacks by the PKK and said it should renounce terrorism and resume talks with Turkey's government.
But Baskey also said both sides should avoid violence and pursue de-escalation.
Additional reporting by the Associated Press
Join our new commenting forum
Join thought-provoking conversations, follow other Independent readers and see their replies