Yemeni journalists and their three children killed in Saudi-led airstrikes in the capital of Yemen
Munir al-Hakami, 37, and his wife Suaad Hujaira, 30, both worked for state channel Yemen TV, which is controlled by Houthi rebels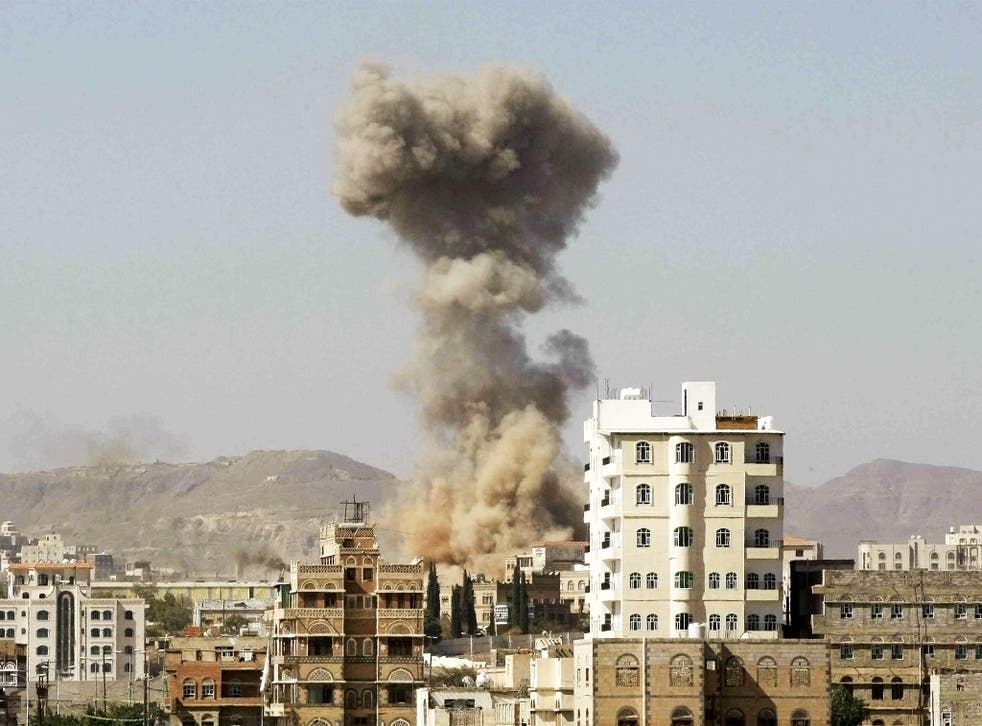 Two Yemeni TV journalists and their three children have died after a Saudi-led coalition airstrike supported by the US struck their home in the Yemeni capital Sanaa on Wednesday.
37-year-old Munir al-Hakami and his wife, thirty-year-old Suaad Hujaira, both worked for Yemen TV, a state-owned channel under the control of Houthi-rebels which is critical of Saudi military intervention in the region.
According to The New York Times, local residents said they were living in a residential neighbourhood and there was no clear military target in the area.
The two journalists are the most recent casualties in a conflict which has seen persistent violence against journalists carried out by both sides.
Yemen is currently in the grip of its most grave crisis in years and has been pushed into a civil war since March last year.
Human rights groups have blamed the coalition, which has been fighting the Houthis, for killing hundreds of civilians in indiscriminate airstrikes.
Why Yemen's future threatens to destroy its past

Show all 4
The local union of journalists has recently called for an immediate end to the violence against journalists and an enquiry into the deaths of those targeted.
Since the beginning of Yemen's latest war in March 2015, violence against journalists has radically increased and the union says it is "increasingly restricting the freedom of expression in Yemen", The New Arab reported.
In December, Pro-Houthi troops kidnapped and beat the son of a reporter who had documented human rights violations by Houthi rebels.
While in January, Almigdad Mojalli, one of the few local journalists working with global news outlets, was also killed by Saudi led-coalition air raids.
Join our new commenting forum
Join thought-provoking conversations, follow other Independent readers and see their replies