UAE tells men to avoid wearing national dress when travelling abroad
A businessman visiting the US had been wrestled to the ground and held as an Isis suspect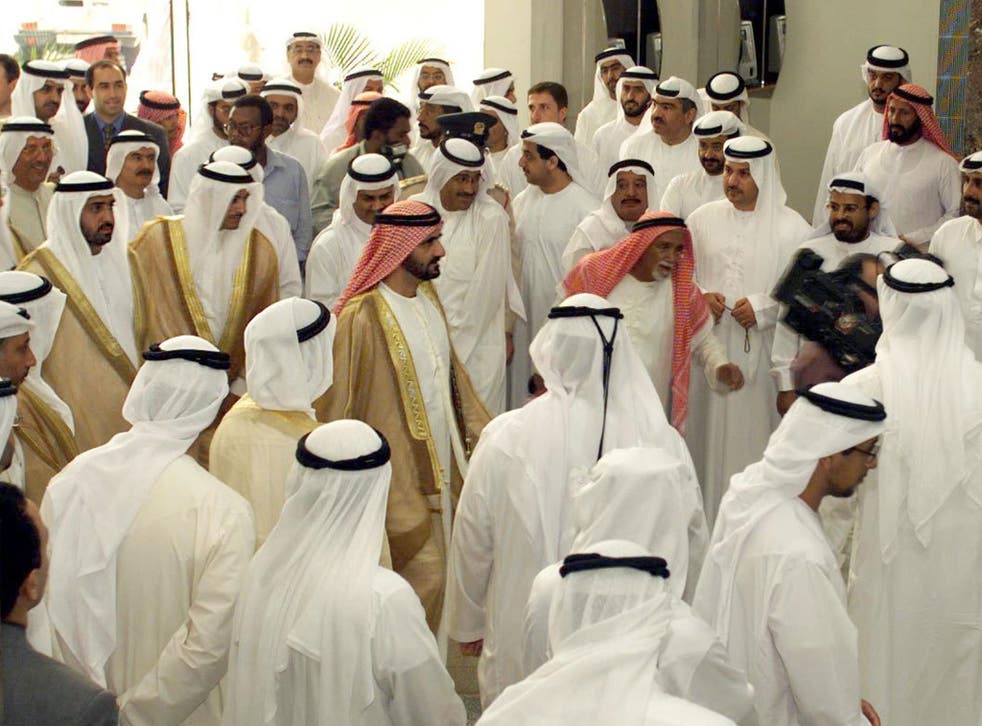 The United Arab Emirates Foreign Ministry has told citizens to avoid wearing traditional clothing when travelling abroad.
The ministry posted a tweet on Saturday advising Emirati people not to wear traditional garments abroad, and urged women to abide by bans on veils in European countries.
On 29 June, 41-year-old Ahmed Al Menhali, a businessman from Abu Dhabi, was talking on the phone in Arabic outside a hotel while travelling in the US state of Ohio when five police officers carrying guns began shouting at him to get on the ground.
In footage of the incident, Mr Al Menhali can be heard saying: "Don't do this, I'm a tourist. This is not good."
Police searched him, threw his phone on the ground and removed his shoes while he was handcuffed. An officer can be seen going through his wallet, allowing cards and photos to blow away in the wind.
Police released Mr Al Menhali once they had realised their mistake, but around 10 minutes after officers had arrived and handcuffed him, Mr Al Menhali collapsed on to the ground. He told officers that he had previously had a stroke.
When Mr Al Menhali was hospitalised, an Ohio representative from the Council on American Islamic Relations told The Independent that he may have suffered another stroke. He had been in the US for medical reasons.
Officers had responded to a 911 call from the sister of a woman working as a hotel clerk at Fairfield Inn and Suites in Avon who had said there was a man in the lobby "in full head dress with multiple disposable phones pledging his allegiance to Isis".
The top 10 most powerful passports

Show all 10
The clerk's father had also called and requested police come to the hotel.
Police later interviewed the hotel clerk, and found that there had been no mention of Isis.
Julia Shearson, executive director of CAIR Cleveland said she had visited Mr Al Menhali in hospital: "He's traumatised and can't speak right now," she said.
"The great irony is he was looking for a hotel room because the apartment he was staying in was being used for the RNC (Republican National Committee)."
Ms Shearson said the police had referred to Mr Al Menhali's clothing as an indicator of criminality in their report.
"Police need diversity training. This is shocking to have happened in Avon, one of the most affluent and suburban neighbourhoods outside of Cleveland."
Mr Al Mehali, speaking through a translator, told The Independent: "Please tell Donald Trump to stop hating Mexicans and Muslims. Please tell Donald Trump to stop hating people."
Join our new commenting forum
Join thought-provoking conversations, follow other Independent readers and see their replies