UK a source of 'evil and misery' for the Middle East, says Iran's Supreme Leader
Ayatollah Ali Khamenei responds to Theresa May's recent comments on Iranian aggression at Gulf Co-operation Council summit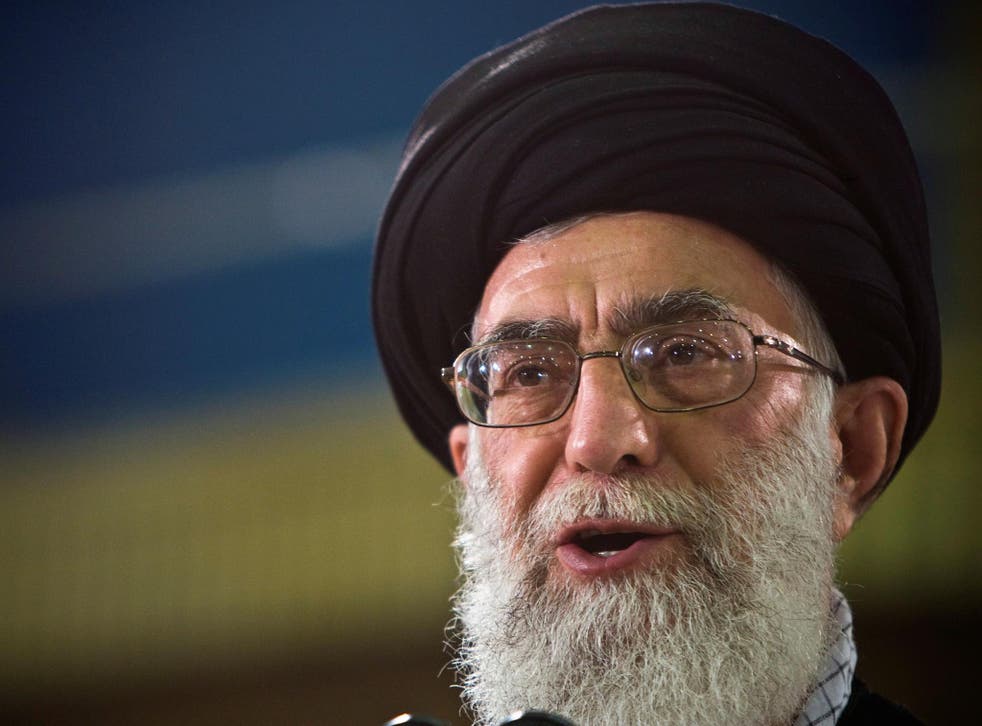 Iran's Supreme Leader has denounced Theresa May's comments about his country posing a threat to the Middle East, countering that the UK is the true "source of evil and misery" in the region.
In remarks published on his website, Ayatollah Ali Khamenei said Britain had inflicted pain and suffering for the past two centuries.
He said: "Shamelessly, the British have recently called... Iran a threat to the region, but everyone knows that... it is the British who have always been the source of threats, corruption and misery".
Mrs May had called on the Gulf Arab states to work with the West to "push back against Iran's aggressive regional actions, whether in Lebanon, Iraq, Yemen, Syria or in the Gulf itself" during a Gulf Co-operation Council summit in Bahrain last week.
The PM added: "So I want to assure you that I am clear-eyed about the threat that Iran poses to the Gulf and the wider Middle East".
Iran has been engaged in a proxy war with British ally Saudi Arabia and is believed to be arming Houthi rebels fighting in Yemen and helping to prop up Bashar al-Assad's regime in Syria.
But Ayatollah Khamenei accused the UK and the US of provoking conflicts between the branches of Sunni and Shia Islam.
He claimed "the old British policy of 'divide and conquer' is seriously on the agenda of Islam's enemies".
New York protests against Iran nuclear deal

Show all 10
Iranian media reported that the country's Foreign Ministry had summoned a top British diplomat in Tehran to protest about the UK's criticism of its actions in Syria.
On Thursday, British Foreign Secretary Boris Johnson summoned his ambassadors to Tehran and Moscow to express his "profound disquiet" about the latest offensive against the besieged corner of Aleppo where many civilians are believed to have been killed.
It comes just a year after the UK reopened its Tehran embassy - which was closed in 2011 after it was stormed by protesters - in light of the deal between Iran and six Western nations for economic sanctions to be lifted in exchange for halting its nuclear programme.
Join our new commenting forum
Join thought-provoking conversations, follow other Independent readers and see their replies