UN Refugee Agency slams claims 1 in 50 Syrians fleeing conflict are members of Isis
The Lebanese Education Minister made the claims when David Cameron visited his country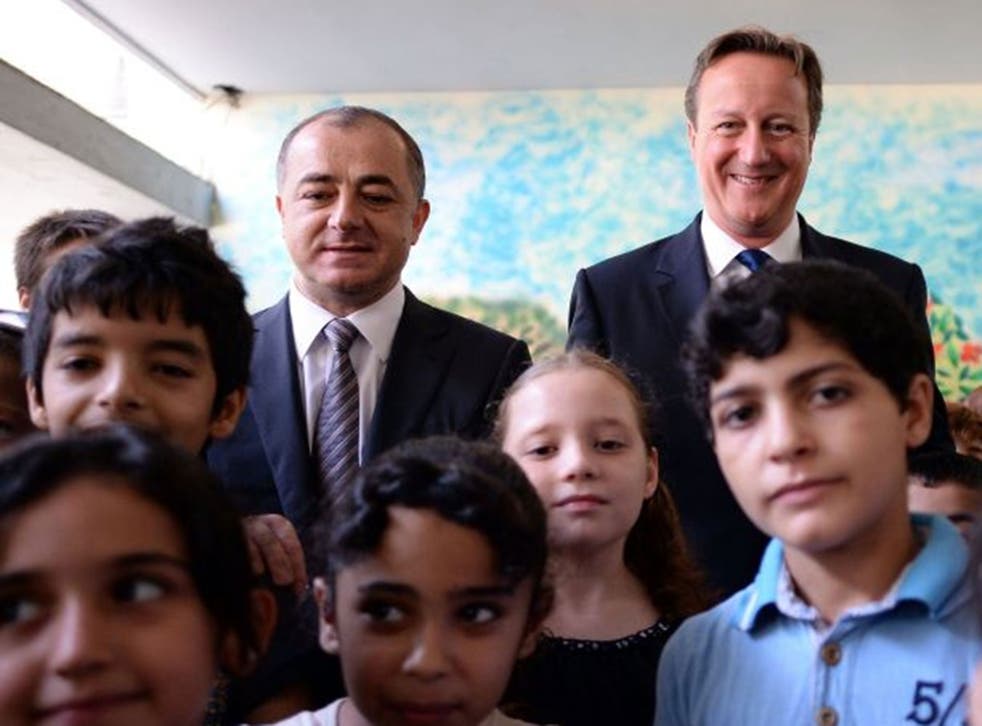 A warning by a Lebanese government minister that Isis fighters are hiding among refugees cannot be legitimately proven, the UN Refguee Agency has stressed.
Education minister Elias Bou Saab said that one in 50, or 2 per cent, of refugees could be Isis members, and warned that the seemingly small figure was "more than enough" to be a cause for concern.
Mr Saab made the comments to journalists travelling with Prime Minister David Cameron on his recent visit to Lebanon and Jordan.
Admitting that he did not have any evidence to prove his assertion, he said he had a "gut feeling" it was true.
Asked whether Isis sent militants immersed themselves in groups of refugees heading to Europe via Turkey and Greece, he said: "Yes, they bring some people, the smugglers. They organise groups and send them out."
Mr Saab then said that the militants looked different refugees, and purported: "They are all dressed with something unified, uniform, vests."
"I don't have any information. My gut feeling is yes they are facilitating such an operation. For what reason, I don't know," he said.
"You may have, let's say, 2 per cent that are radicals," he said. "That is more than enough.
"We have had that also with our camps here. You find 2 per cent to 3 per cent of them," he claimed.
The refugee crisis - in pictures

Show all 70
However, the UN Refugee Agency has sought to expose Mr Saab's claims as almost improvable.
A spokeswoman said: "This kind of statement is extremely unhelpful. A refugee has a genuine fear of persecution, if you have any military connection at all then you lose your status as refugee.
"There are over a million Syrians in Lebanon there is no legitimate way of providing figures like that," she stressed.
Mr Saab's comments follow repeated warnings from Ukip leader Nigel Farage that Isis fighters could infiltrate refugee groups.
Similar warnings have been spread by right-wing news outlets, which have shared images that are said to show Isis fighters hiding among refugees. However, the images are later revealed to be from unrelated conflicts and different periods of time.
One such miss-sold image showed people clinging on to a boat, but was in fact taken in 1991.
Rebel shells kill 38 in Aleppo
At least 38 people, including 14 children, were killed when rebels shelled three government-held neighbourhoods in the Syrian city of Aleppo on Tuesday, a monitoring group has claimed.
"This is one of the highest death tolls caused by rebel shelling on regime areas in the city," said Rami Abdelrahman, head of the Syrian Observatory for Human Rights, adding that more than 150 people were injured by dozens of mortars and rockets.
Additional reporting by PA
Join our new commenting forum
Join thought-provoking conversations, follow other Independent readers and see their replies