Undercover video from Fallujah shows people 'crucified' in the street by Isis for eating during Ramadan
The video shows the terrorist group's brutality to those who go against their rules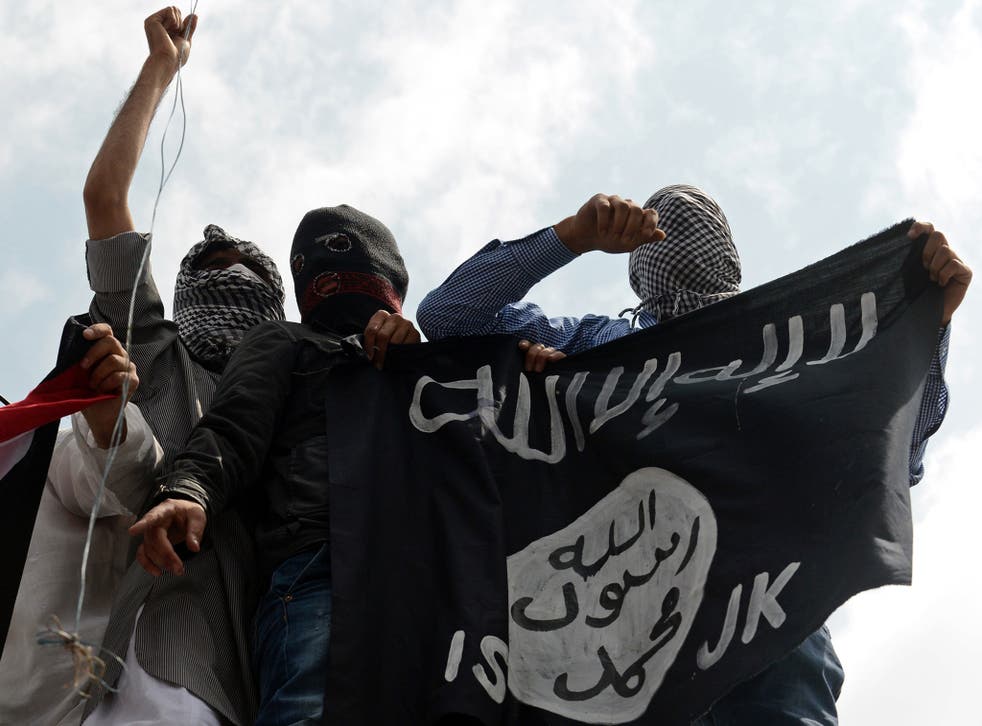 A video, apparently filmed undercover in the Isis-controlled Iraqi city of Fallujah, shows people accused of eating in daylight hours during Ramadan 'crucified' in the street.
The video was filmed secretly from a moving car as it drives down a wide street in what appears to be Fallujah. Tied to each lamp post is a person, with their arms stretched out and tied to poles. They wear signs around their necks, detailing their so-called 'crimes'.
The video, which we will not publish here, also shows cars going by, and pedestrians walking past the crucified people on the busy street. At the top of the lamp posts, a black flags resembling the flag of Isis flutter in the wind.
Uploaded on 8 July, it's one of the most recent videos detailing the degree of brutality shown to those in Isis-controlled areas who do not live by the terrorist group's extremist religious views.
Isis seizes Ramadi

Show all 7
Speaking to The Independent, Charlie Winter, a senior researcher on jihadism at counter-extremist organisation Quilliam, said he believes the shocking video to be genuine.
"I've seen a fair few reports on similar cases and this seems to be the punishment for breaking the fast outside of Isis's terms," he said.
Some of the crucified people slump down, but others appear to be standing upright. However, the video quality is poor, and it's hard to tell whether the unfortunate victims are alive or dead. Mr Winter said that crucifixion in Isis can be different to the 'biblical' definition that we think of in the West, where someone is suspended from a cross while still alive.
He said that people can be tied to crosses and crucified after they have been killed, with their bodies being displayed in public as a warning and show of force to others. However, he added that the crucifixion of living people is still common.
It seems to be a punishment commonly used by the group for eating during Ramadan, and for a number of different supposed 'offences'. Last month, reports from Syria by the UK-based Syrian Observatory for Human Rights, claimed that two boys, believed to be under 18, were crucified in the town of Mayadin for breaking their Ramadan fasts "with no religious justification".
Fallujah, where it appears that this incident took place, is a city of just over 300,000 people. It was captured by Isis in January last year, and has mostly been controlled by them since. It is currently besieged by pro-government forces, keen to take the city back due to its proximity to Iraq's capital, Baghdad.
The filming of this video took place undercover, due to the punishments meted out by Isis for the unauthorised leaks of information from territories they control.
Mr Winter said: "Information that leaks from territories controlled by Isis is immensely dangerous to the organisation, because they're trying to attract more followers and hold on to territories they already control."
"It may seem odd because they put out their own videos showing their brutality and violence, but they need to exercise a monopoly on information that comes out of their territories."
Keen to have a stranglehold on information, as well as on everyday life, Isis has been known to kill those caught distributing information or filming their activities inside their controlled territories.
Join our new commenting forum
Join thought-provoking conversations, follow other Independent readers and see their replies