United Arab Emirates creates happiness minister for 'social good and satisfaction'
A minister of state for tolerance will also be appointed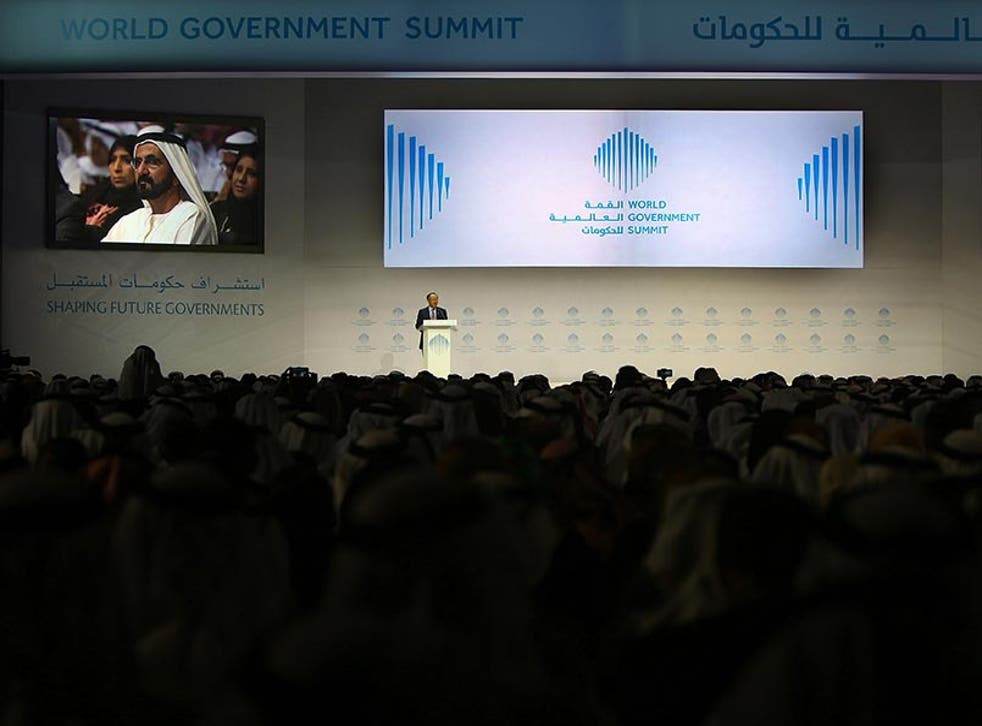 The United Arab Emirates has announced that it will be appointing someone as its first ever minister of state for happiness.
In a number of governmental changes announced by the Prime Minister of the UAE as the World Government Summit takes place in Dubai, the position of minister of state for tolerance has also been created.
Sheikh Mohammed bin Rashid Al Maktoum, who is also the ruler of Dubai, indicated what the ministers' main aims would be.
On Twitter, he said: "A new post, Minister of State for Happiness will align and drive government policy to create social good and satisfaction."
The minister for tolerance will "promote tolerance as a fundamental value in UAE society," he said.
A UAE Council of Scientists - aimed at developing "a new generation of scientists" - will be created, while the Ministry of Development will be merged with the Ministry of Foreign Affairs.
In an effort to deal with climate change, Sheikh Mohammed also said the Ministry of Environment and Water would become the Ministry of Climate Change and Environment.
The summit aims to set "the agenda for the next generation of governments".
According to the BBC, the Sheikh said that governments needed to be flexible. "We don't need more ministries, but more ministers capable of dealing with change."
US President Barack Obama said, in a video address delivered at the summit, governments in the Middle East needed to commit to "justice and human rights".
"As we've seen in the tumult across the Middle East and North Africa, when governments do not lift up their citizens, it's a recipe for instability and strife," he said.
Additional reporting by AP
Join our new commenting forum
Join thought-provoking conversations, follow other Independent readers and see their replies