US aircraft carrier heads for Yemen to confront Iranians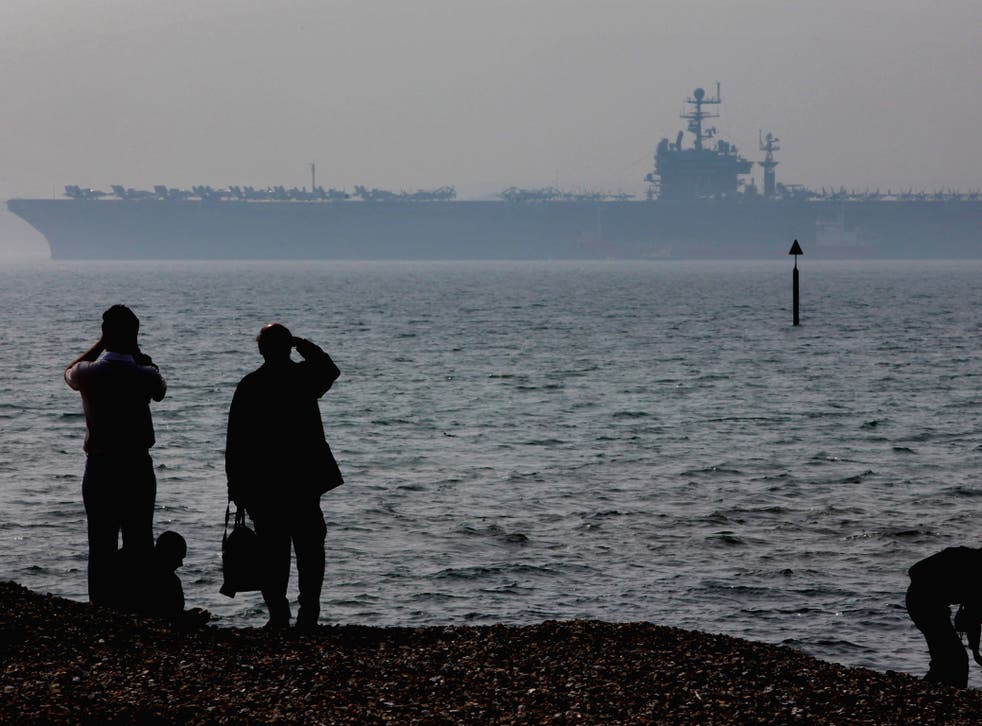 The fighting in Yemen risked escalating still further as American defence officials said the USS Theodore Roosevelt, an aircraft carrier, was steaming towards Yemeni waters potentially to intercept suspected Iranian arms shipments to the Houthi rebels.
Since last week, the Pentagon has been voicing alarm about a convoy of ships bound for Yemen from Iran, suspicious that its aim is to resupply the rebels as they fight pro-government forces to try to seize control of the country.
The Roosevelt, already in the Arabian Sea, will join other US Navy assets already in the Gulf of Aden and nearby waters, including cruisers and destroyers with teams capable of boarding other ships.
Already seen to be fighting a proxy war in Yemen, Saudi Arabia and Iran now risk a more direct confrontation at sea. As well as leading a coalition air campaign to try to reverse gains by Houthi rebels now in its fourth week, the Kingdom has also been attempting to impose a sea blockade to choke off rebel supplies.
While the US has assisted in the air campaign with logistical and intelligence support, it has so far not had any direct involvement in the sea blockade. The confirmation of the deployment of the Roosevelt clearly suggests that that may change.
Any direct engagement between US naval personnel and a ship carrying Iranian-supplied arms would have the potential to destabilise the already highly delicate nuclear negotiations with Iran.
There are an estimated eight ships in the convoy from Iran. "We have seen evidence that the Iranians are supplying weapons and other armed support to the Houthis in Yemen," Josh Earnest, the White House spokesman, said. "That support will only contribute to greater violence in that country. These are exactly the kind of destabilising activities that we have in mind when we raise concerns about Iran's destabilising activities in the Middle East."
He indicated that Washington had warned Tehran that the US would not stand by if it sought to foment the fighting in Yemen. "The Iranians are acutely aware of our concerns for their continued support of the Houthis by sending them large shipments of weapons," he commented.
Join our new commenting forum
Join thought-provoking conversations, follow other Independent readers and see their replies