US airstrikes in Syria killed children, force commander admits
Officials say precautions were taken to prevent civilian deaths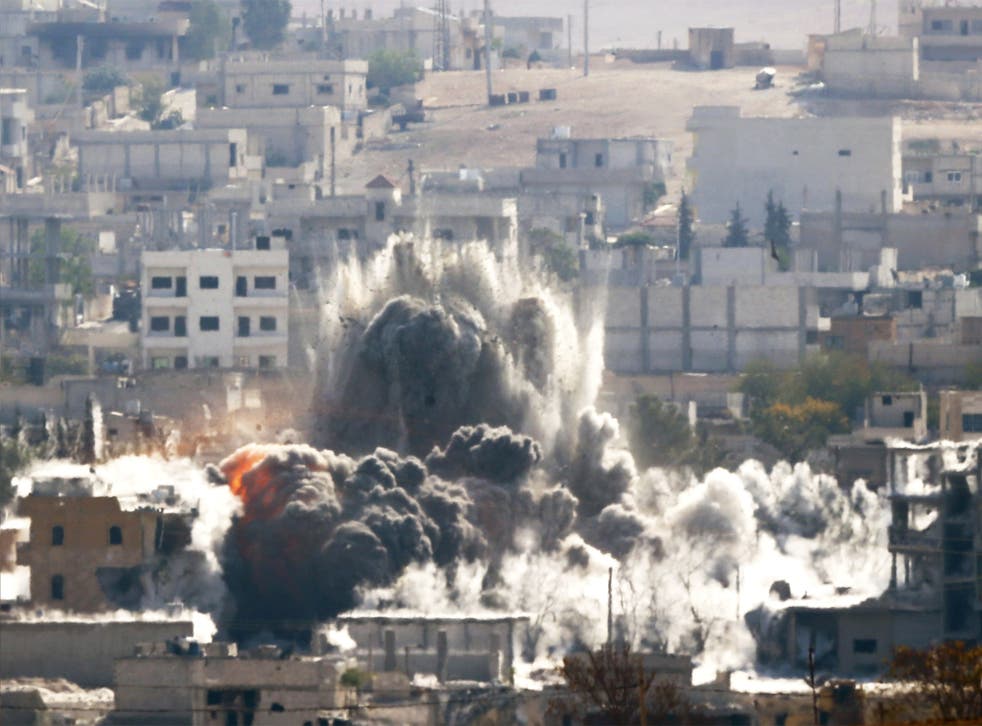 Two children were most likely killed in an air strike by US warplanes in Syria, the US government has confirmed.
The announcement by officials is the first admission of civilians casualties since the start of the campaign of strikes against Isis.
"We regret the unintentional loss of lives," Lieutenant General James Terry, who leads the international campaign, said.
"The Coalition continues to take all reasonable measures during the targeting process to mitigate risks to non-combatants, and to comply with the principles of the Law of Armed Conflict."
The strike on the 5 and 6 of November took place near the town of Harim in the north west of the country and was targeting the Khorasan militant group.
In a statement US Central Command said the country's Department of Defence "conducted a thorough assessment, review, and validation process of the targeted buildings, and assessed that the Khorasan Group was using them exclusively for military purposes".
It said that the assessment produced "no indication" that children were present.
Earlier this month the Syrian Observatory for Human Rights reported that US warplanes had killed at least 52 civilians and seven children in the conflict so far.
Civilian casualties caused by Syrian government forces number in the thousands, according to the monitoring group.
The UK declined to take part in airstrikes in Syria after a parliamentary intervention by the Labour party which resulted in a government defeat. The RAF is however taking part in operations in Iraq.
Join our new commenting forum
Join thought-provoking conversations, follow other Independent readers and see their replies