US led air strikes on Isis 'likely to have killed hundreds of civilians' says independent monitoring group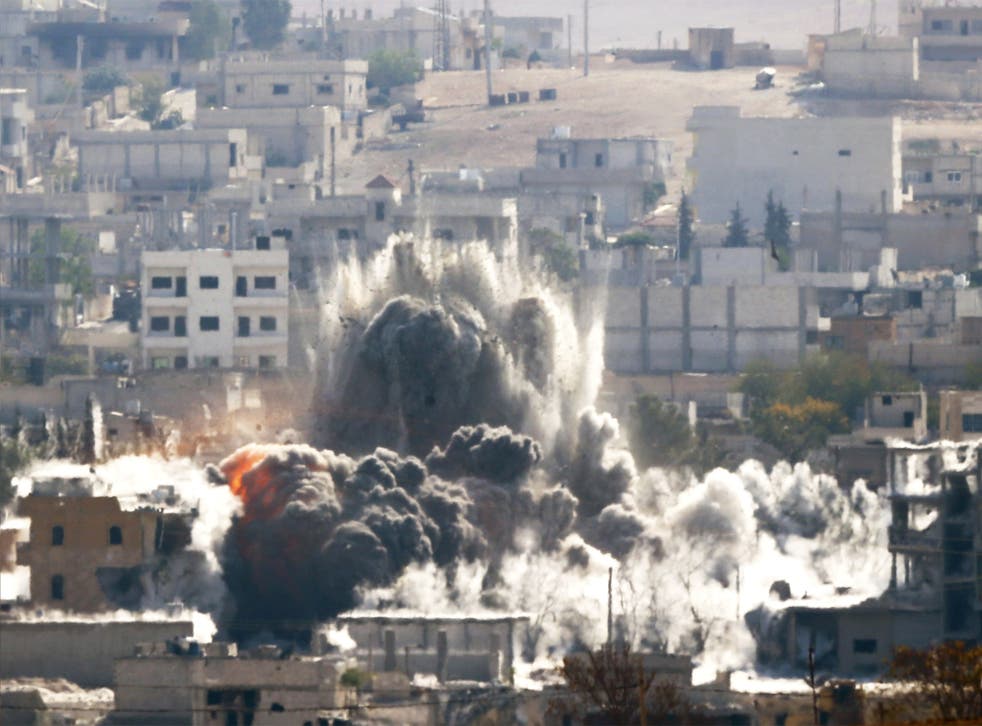 An independent monitoring group says some bombings carried out by the US-led coalition targeting Isis are likely to have killed hundreds of civilians.
The report by Airwars, a project aimed at tracking the international airstrikes targeting the Islamic State group, says it counted at least 459 suspected civilian fatalities from airstrikes it believes the coalition carried out in Iraq and Syria over the last year. It says the same strikes also caused at least 48 suspected "friendly fire" deaths.
Airwars alleges that for 57 of these incidents, there is sufficient publicly-available evidence to "indicate Coalition responsibility for civilian and friendly forces deaths." They say that these events account for "459-591 alleged civilian fatalities, and the reported deaths of 48-80 allied forces."
The coalition had no immediate comment on the report released Monday.
The Ministry of Defense says there have been no allegations of UK strikes killing civilians.
"We are not aware of any incidents of civilian casualties as a result of UK strike activity over Iraq. Our over-riding concern in conducting such strikes is to protect innocent people from the terrorists we are targeting and we take every possible measure to avoid any civilian casualties."
The report says that efforts to limit the risk to civilians are hampered by an absence of effective transparency and accountability from nearly all coalition members.
Chris Woods, the director of Airwars, told The Independent that "it's clear that the coalition is killing civilians," but that there is little transparency or willingness from countries involved in the bombing to account for it
"Other than the United States, every single official we spoke to, from forces acting as part of the coalition, said they are not aware of civilians being killed by their own aircraft. Individual countries are hiding beneath the actions of the coalition umbrella," Woods claims.
Woods also told The Independent that Airwars had been made aware of three times more events in which civilians were allegedly killed than the coalition itself knew of, "which shows these incidents are just not being picked up."
"Half of airstrikes by the British in Iraq are conducted by Reaper Drone, and yet the Ministry of Defence refuse to be transparent about where these strikes are taking place, using vague references such as "somewhere in Iraq." Woods argues this makes it impossible to scrutinise their actions, but also poses problems for the surviving civilians on the ground.
"Forces from individual states are required to compensate those who have been affected by their strikes, whether injured or having lost loved ones. But how do they know who to even talk to if national forces aren't being open about where they are striking?
"In our view it's clear that the coalition is killing civilians, and yet there is a distinct absence of transparency. Nation states are directly responsible for the people that they kill."
The Airwars report recommends that the UK reports the locations of its Reaper Drone strikes, and "its practice of heavily amending or deleting previously public records of air strikes."
So far, the US only has acknowledged killing two civilians in its strikes.
More to follow
Join our new commenting forum
Join thought-provoking conversations, follow other Independent readers and see their replies