US to scrap $500m effort to train Syrian rebels to take on Isis
There has been a growign awareness that the programme has failed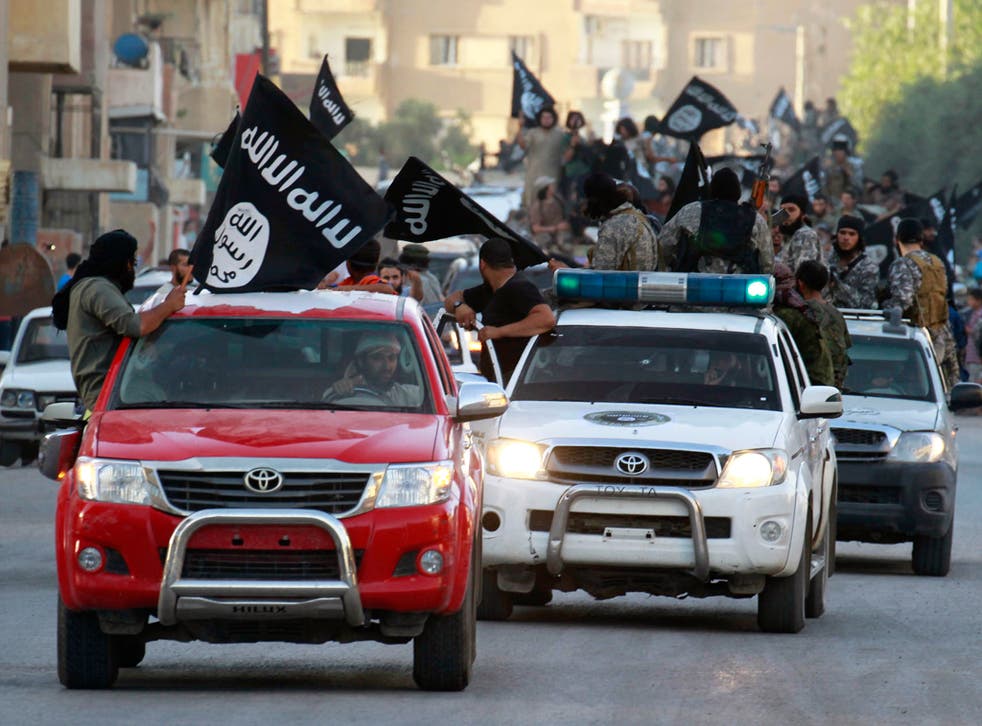 The US government is scrapping a $500m Pentagon programme to train Syrian rebels in an effort to counter Isis - an acknowledgment of the failure to make any headway on the ground
Pentagon officials officially announced the "pausing" of the programme on Friday, as Defence Secretary Ashton Carter left London after meetings with his British counterpart, Michael Fallon, about the continuing wars in Syria and Iraq.
A senior Defence Department official, told the New York Times newspaper there would no longer be any more recruiting of so-called moderate Syrian rebels to go through training programs in Jordan, Qatar, Saudi Arabia or the United Arab Emirates.
Instead, a much smaller training centre will be set up in Turkey, where a small group of "enablers" — mostly leaders of opposition groups — are to be taught operational moves such as how to call in airstrikes. The Pentagon will provide "basic kinds of equipment" to leaders of the groups, not "higher end" arms like anti-tank rockets and manpads, Under Secretary of Defense for Policy Christine Wormuth told reporters on a White House conference call.
Mr Wormuth defended the $500m programme that trained only 60 fighters, falling far short of the original goal of 5,400.
"I don't think at all this was a case of poor execution," she said, according to Reuters. "It was inherently a very, very complex mission," she said.
The CIA has a separate, covert programme to recruit rebels to take on President Basher al-Assad.
In London, Mr Carter told reporters an announcement was forthcoming. "I think you'll be hearing very shortly from him in that regard about the proposals that he has approved and that we are going to go forward with," he said, according to Reuters.
In May, the US military began training for up to 5,400 fighters a year in what was seen as a test of Mr Obama's strategy of having local partners combat Isis fighters.
But the effort was troubled from the start, with some of the first class of less than 60 fighters coming under attack from al-Qaeda's Syria wing, al Nusra Front, in their battlefield debut. Last month, it emerged that a group of US-backed fighters had handed over weapons to al Nusra.
Rebel fighters in Syria have previously told The Independent that they were unconvinced of the commitment of the effort.
Waleed, a mid level commander with the 'moderate' Hazzm group, said: " The Americans did many, many checks to make sure we were not [Isis], even checking our mobiles to see who we called, asking for proof that we had the weapons they gave us and we had not sold them. But they actually gave us very little weapons. They would not give us any heavy weapons in case this fell into the hands of Daesh or al-Nusra. How could we fight them without heavy weapons? All the time we were targets because we had worked with the Americans.
"Even the ammunition they sent us for small calibre [weapons] were very few, we had to ration it among ourselves, I remember one time we each got 20 rounds, that's it. How can we fight a war like that? So many people joined other [battalions] or just left. We feel very let down."
Last week, it was reported that the Obama administration was considering extending support to thousands of Syrian rebel fighters, possibly with arms and air strikes, as part of the revamped approach to Syria. That includes rebels near the border with Turkey and members of the Syrian Arab Coalition.
Mr Carter said the new US effort would seek to enable Syrian rebels in much the way the United States had helped Syrian Kurdish forces to successfully battle Islamic State in Syria.
"The work we've done with the Kurds in northern Syria is an example of an effective approach where you have a group that is capable, motivated on the ground, that you can enable their success," Mr Carter said.
"That's exactly the kind of example that we would like to pursue with other groups in other parts of Syria going forward. That is going to be the core of the President's concept."
Join our new commenting forum
Join thought-provoking conversations, follow other Independent readers and see their replies