War with Isis: Militants take refugee camp near central Damascus
Yarmouk had been controlled by other rebel groups opposed to President Bashar Assad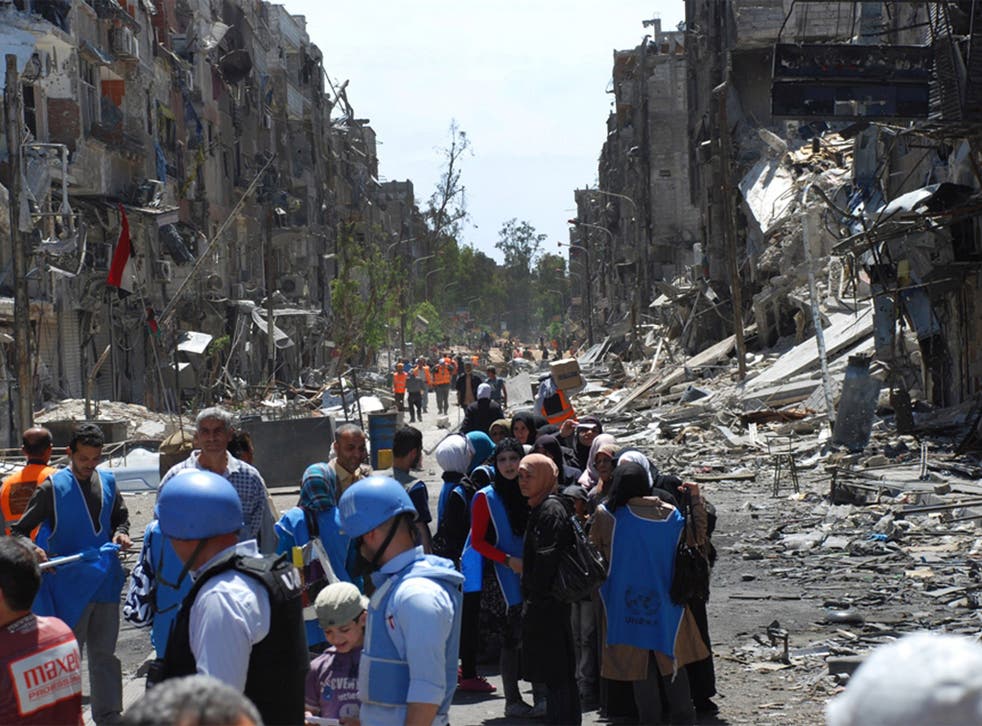 Isis fighters have taken control of most of a vast Palestinian refugee camp just a few miles from the centre of Syrian capital Damascus with help from their former rivals, the al-Qaeda-linked al-Nusra rebel group.
The Yarmouk refugee camp – once home to half a million Palestinians but now thought to have only about 18,000 – had been controlled by other rebel groups opposed to Syrian President Bashar Assad.
It was largely taken by Isis after al-Nusra defected from the non-Isis rebel group to ally with their fellow Islamists, according to local people.
A political activist in the area told Reuters: "They [Isis] pushed from the Hajar Aswad area and Nusra fighters have joined them, they have pledged loyalty to Daesh [Isis]."
And Anwar Raja, the spokesman for the pro-Assad Popular Front for the Liberation of Palestine - General Command, told the Associated Press: "The Nusra Front opened the road for them in order to infiltrate the camp and several hours ago they entered Yarmouk."
Timeline: The emergence of Isis

Show all 40
Isis was said to have fought gunbattles with a Palestinian group, Aknaf Beit al-Maqdis, as it moved into the camp.
If they gain full control, Isis could potentially threaten the heart of Damascus, the seat of Mr Asssad's power.
The United Nations has been trying to feed thousands of Palestinians trapped there with nowhere else to go.
Reuters and The Associated Press contributed to this report
Join our new commenting forum
Join thought-provoking conversations, follow other Independent readers and see their replies