War with Isis: US and Turkey yet to determine which Syrian fighters to support in battle against militants
American official acknowledges that there are opposition groups in Syria 'we absolutely will not work with', while Turkey is wary of the Kurdish PKK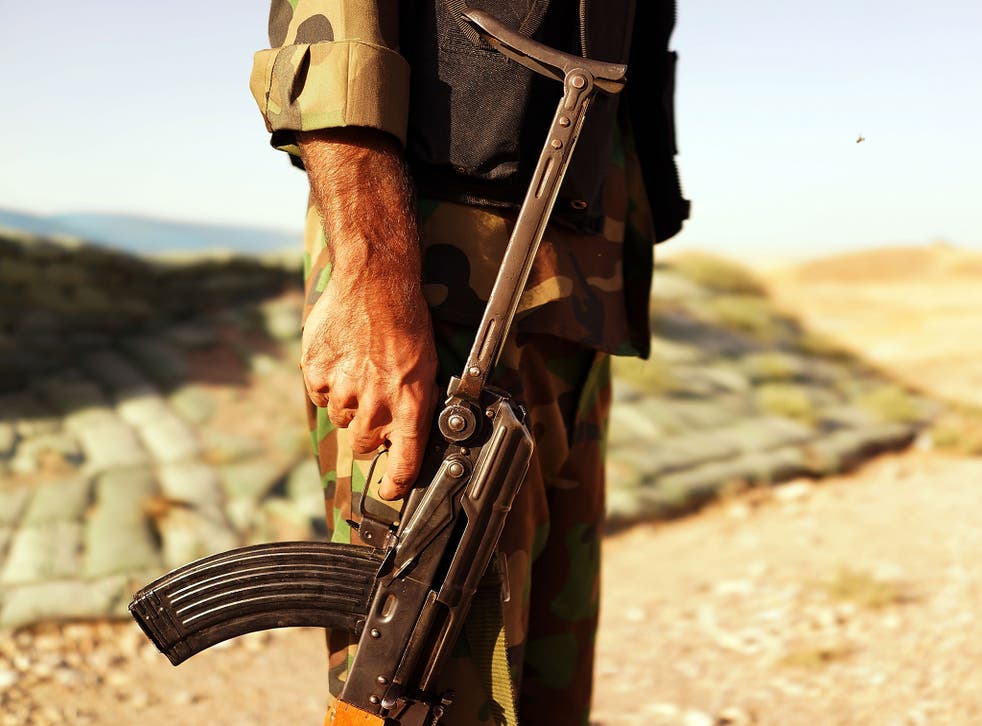 The United States and Turkey have not yet agreed which Syrian opposition fighters they will support in a joint effort to help clear Isis from an area along the Turkish border, American officials have admitted.
As the Turkish cabinet formally approved the use by American planes of the Incirlik airbase from which to attack Isis targets inside Syria and Iraq, it emerged that other details of the plan have also yet to be resolved – including how deep into Syria the Isis-free "safety zone" might extend and how quickly the planes will begin flying combat missions from Turkish territory.
President Barack Obama's administration, wary of being dragged into Syria's messy civil war, has so far struggled to find enough partners on the ground to help claw back territory from Isis, relying heavily on Kurdish fighters.
Turkey, in turn, is wary of Kurdish fighters and might be less concerned than Washington about groups with some extremist links or with ambitions to broaden the fight to toppling Syrian President Bashar al-Assad. "We have to sit down with the Turks and figure it out," a senior Obama administration official said, speaking on condition of anonymity. The official acknowledged there were opposition groups in Syria "we absolutely will not work with."
Underscoring tensions over the two countries' strategic aims, Turkish jets hit Kurdish rebel targets in northern Iraq overnight and early this morning, and the government said strikes would continue until the rebels lay down their arms. Turkey's air raids against the Kurdish rebels, which came at the same time as it began cracking down on Isis, are reigniting a 30-year conflict with the insurgents and leave a two-year-old, fragile peace process in pieces.
In the latest raid, Turkish warplanes pounded about half a dozen positions belonging to the Kurdistan Workers' Party, or PKK, a government statement said. Locations included the group's mountainous stronghold in Qandil. A PKK spokesman, Bakhtyar Dogan, said the air strikes lasted for three hours. He had no casualty figures.
Selahattin Demirtas, co-chairman of the pro-Kurdish People's Democratic Party, called for the peace process to resume, but Prime Minister Ahmet Davutoglu rejected the call, saying that would not happen until the party distances itself from the rebels and the PKK withdraws its armed fighters from Turkey's territory.
"We'll respond to their call the day they can condemn PKK terrorism the way they condemn Daesh terrorism," Mrt Davutoglu said, using the Arabic acronym for Isis. "Until they do that they are guilty in our eyes."
Turkey's Deputy Prime Minister, Bulent Arinc, said 1,300 people have been rounded up in a crackdown on terror groups, including 847 PKK suspects and 137 Isis suspects.
AP
Join our new commenting forum
Join thought-provoking conversations, follow other Independent readers and see their replies