Watch the moment 34 women and children managed to escape from Isis
A new Channel 4 programme, Escape from Isis, airs on 15 July
Kiran Moodley
Tuesday 14 July 2015 16:43 Comments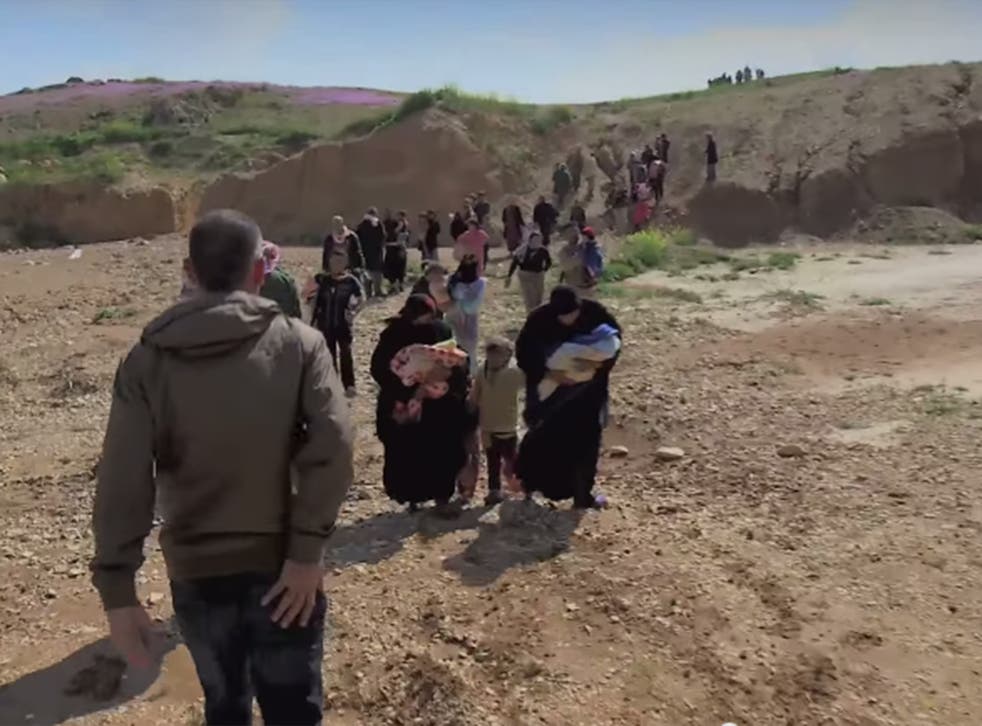 This was the moment 34 people, mainly women and children, managed to escape from the brutal Isis regime in northern Iraq.
Channel 4 Dispatches filmed an underground network operating in Sinjar mountain at the frontier with the Islamic State. In August 2014 the area was attacked by Isis, with the militants killing hundreds and capturing 3,000 Yazidi women and young girls.
Isis locked up their captors and forced many to convert to Islam; the kidnapping has been described as the largest of its kind this century.
Channel 4's new programme, Escape from Isis, follows Khaleel, a local lawyer, who has formed a local team that attempts to get all the women safely back and the team was given unprecedented access to the front lines of this mission. During the filming, the Dispatches team witnessed the biggest rescue so far when 34 Yazidis managed to escape Isis and walked across miles of Isis-controlled territory.
With no contact with the group for two days, Khaleel and his team were evidently nervous and feared for the worst.
Six weeks after the rescue, Khaleel was informed that a new massacre had occurred in the town from where the escapees had fled.
Escape From ISIS – a Channel 4 Dispatches special airs Wednesday 15 July at 10pm
Register for free to continue reading
Registration is a free and easy way to support our truly independent journalism
By registering, you will also enjoy limited access to Premium articles, exclusive newsletters, commenting, and virtual events with our leading journalists
Already have an account? sign in
Join our new commenting forum
Join thought-provoking conversations, follow other Independent readers and see their replies