'We're ready to go': US military awaits order for strike on Syria
US defence secretary says 'range of options' available for response to chemical attack in Damascus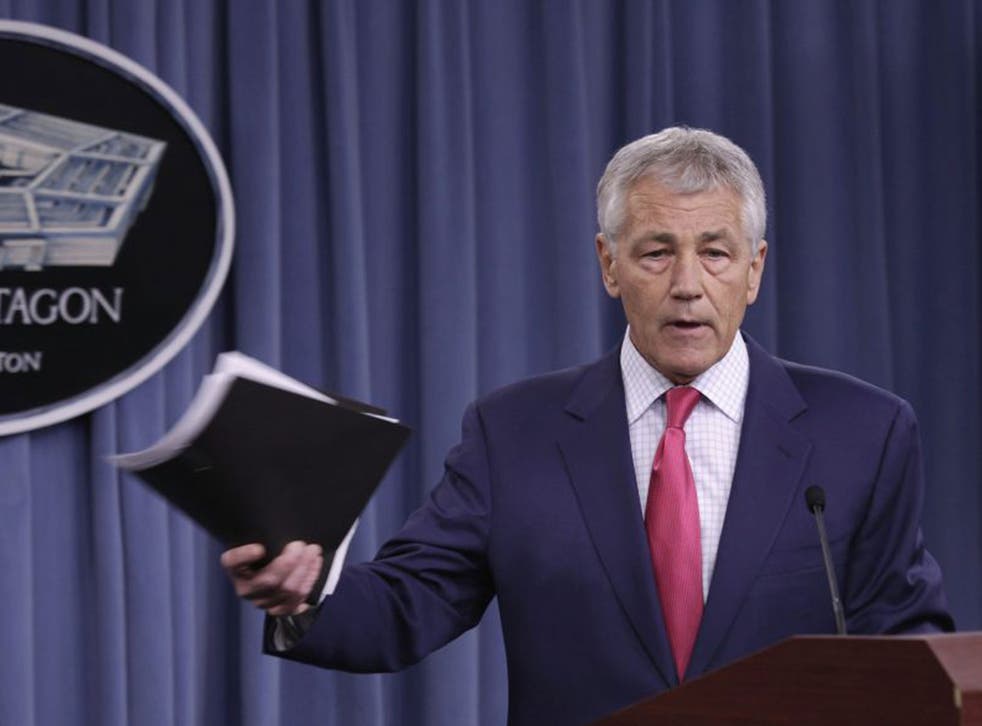 The United States is "ready to go" if the decision is made to intervene militarily in Syria, US defence secretary Chuck Hagel said.
Mr Hagel told the BBC it was "clearer and clearer the Syrian government was responsible" for chemical attacks in the suburbs of Damascus last week.
The defence secretary said the US and its allies were working with the United Nations on Syria and said a range of options were available.
Mr Hagel said: "I think it is pretty clear chemical weapons were used against people in Syria. I think the intelligence will conclude it was not the rebels who used it.
"The deeper we get into this, it is becoming clearer and clearer the government of Syria was responsible.
"I think the law of international humanitarian standards is a pretty important law. We work through international bodies, of course we do.
"No nation, no group of nations is bound by only one dimension of whether they make a decision to respond to any self defence or other violation of the kind of humanitarian violation we saw in Syria.
"We are working with the United Nations, our partners are working with the United Nations, and that's an appropriate action to take.
"There are a different range of options - suffice to say, the options are there and the United States Department of Defence is ready to carry out those options.
"If that were to occur, it would occur also in coordination with our international partners.
"As I've said... let's get the facts, let's get the intelligence, then a decision will be made if action should be taken, what action should be taken, or no action.
"We are ready to go."
PA
Join our new commenting forum
Join thought-provoking conversations, follow other Independent readers and see their replies