What can be done to stop Isis? The options that Cameron and Obama may be considering
Mr Obama is due to announce his strategy to deal with Isis on Wednesday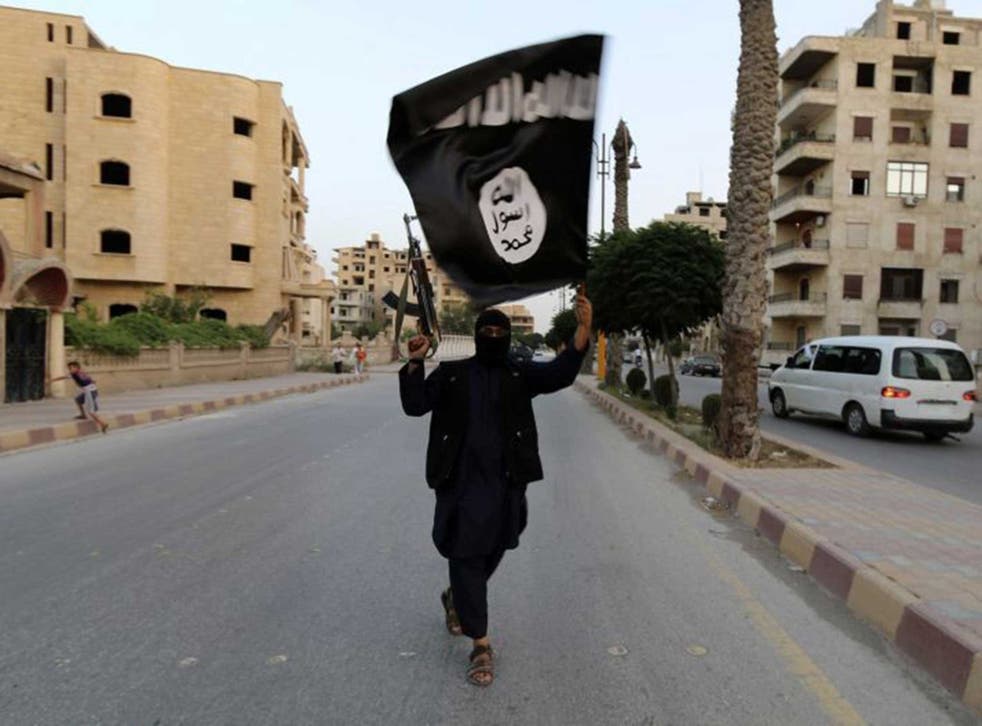 The leaders of Britain and the US are considering their response to Islamic State (Isis) militants committing a spate of atrocities across Iraq and Syria.
President Barack Obama and David Cameron have formed a 'core coalition' of ten nations to confront the threat posed by Isis and Mr Obama is due to outline his strategy for dealing with Isis on Wednesday.
The President has vowed "justice will be served" against the extremist group following the beheadings of two American journalists, while the UK has pledged to consider "every option possible" to protect the life of a British hostage currently being threatened by the group.
As the West considers its response to Isis, we look at actions the US and UK are examining in their bid to tackle the group.
Military options
The US is currently conducting limited air strikes at specific Isis targets in Iraq. This is risky, as only attacking Isis in one region could simply lead to it regrouping in Syria, so expanding air strikes across the border is also something that is being considered by America.
Jane Kinninmont, the deputy head of Chatham House's Middle East Programme, told The Independent that the military response will be one of the most significant options being considered by both the US and the UK.
Ms Kinninmont said: "In terms of military aims, air strikes have been quite effective so far, in that they have pushed Isis back and allowed forces to re-take strategically important areas such as Mosul dam.
"That has been helped by the fact they are carrying out air strikes in coordination with fighting on the ground by Kurdish forces."
However, she said one of the problems surrounding a military response is that the people who should be leading the fight against Isis are the Iraqi army, who have struggled to do so.
The Iraqi government has been urging the West to conduct air strikes because its army is struggling to combat Isis due to a lack of training and a "serious morale problem", among other factors.
Ms Kinninmont said: "Some troops have not been confident in their ability to fight Isis and win. This exposed the weakness of the army and in turn lowered its morale, and that is a vicious circle.
"Some of the Iraqi politicians are hoping that if US air strikes turn the tide against Isis then the Iraqi army will turn it around and become more successful in combating them."
Kurdish forces, which have been helped by arms they have received from the US, have been more aggressive and more successful in tackling militants.
The Government announced on Tuesday it will donate heavy machine guns and ammunition to Kurdish troops, with a shipment worth £1.6 million due to arrive on Wednesday.
"They have been motivated to fight and will fight to the death for their territory, " she said. "They are now asking for more arms and to receive them more quickly, and that is something the UK is thinking about at the minute.
"They are the most motivated force to fight Isis but throwing a lot of weapons is still a risk, so UK will also consider complicating factors. This is seen as one of the better options."
Political options
There has been a renewed push for peace talks in Syria from both the UK and US, and this time the West should expect to see more support from countries in the region, says Ms Kinninmont.
"The thing about Isis is that all countries are worried about it because it is ideologically opposed to all the existing states, including the Gulf states," she explained.
"There is also the possibility of trying to bring together conflicted countries and wake them up by showing them they have a shared enemy."
Isis' insurgency is continuing while Iraq's prime minister forms a new government. The country has been deeply politically divided, which Ms Kinninmont says has allowed the extremist group to make such huge inroads.
"A new government would need to take a more genuinely inclusive approach for the Shias, Sunnis and Kurds," she said.
"Policy makers have been worried about Syria for last three years without having a very coherent strategy on how to deal with it.
"Meanwhile, Iraq has always been off the radar – people thought we had left, it was in the past and the thought of going back in at any point has always been hugely unpopular.
"The attention is being paid to Iraq now – but it would have been easier to deal with Isis when it was a smaller group."
Financial options
Another way of tackling Isis is by attacking their sources of financing, an approach the US is particularly focused on.
Ms Kinninmont says the US carefully monitors financial flows moving around the region. "The government have been very exercised about money being transferred by individuals in the gulf to jihadi type groups in Syria, and they have been pushing the Gulf states to do more to crack down on that," she said.
However, targeting Isis' sources of finance will be more difficult now the group has grown to what it is in the present day. "If it had been done earlier it would have been much more meaningful as by now Isis have territory, they have resources, they have control of oil, agricultural land and are able to sell wheat grown in Iraq," she said.
"There are always going to be a market for essential goods, which makes cutting off their funding particularly problematic. You could try and stop them from getting lots more funding but you can't cut off their sources off completely."
Stopping Isis from recruiting internationally
"This is where we hear the PM talking about British Values", says Ms Kinninmont, "and also about trying to stop suspected terrorists travelling, which is very difficult."
Ms Kinninmont says comments from Mayor Boris Johnson, who called for people who travel to Syria "without a good reason" to be classified as a potential terrorist and arrested, are counter-productive and could make British Muslims feel as though their whole communities are being targeted.
She said: "Some people may have family there and they may have perfectly legitimate reasons for wanting to travel there. It's the sort of statement that can cause anxiety.
The US and UK also needs to be careful diplomatically that they do not look like they are fighting a war with Islam.
Religious clerics now have an important role to play in dissuading people from joining Isis' ranks, said Ms Kinninmont.
"Isis is telling recruits there is a big war between Christians and Muslims and if you don't fight the Christians they will fight you. There is a big role for religious clerics both here and in the Middle East to explain this isn't what religion is really about."
Changing the way the West responds to Isis

The direct response from the West to the beheadings, particularly the President's is problematic. Ms Kinninmont said even by just issuing a statement condemning the killings of two American journalists, Mr Obama is allowing Isis to set the agenda.


Join our new commenting forum
Join thought-provoking conversations, follow other Independent readers and see their replies