Nepal earthquake: How you can help victims of the Kathmandu disaster
The 7.8-magnitude earthquake has killed more than 1,800 in Nepal and dozens in surrounding nations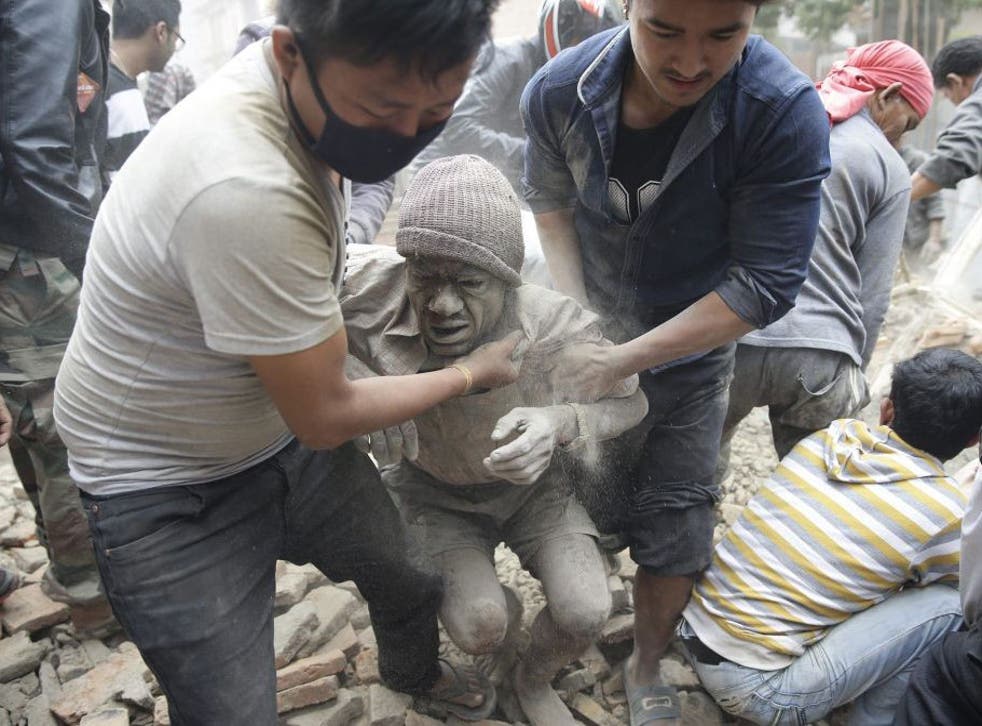 As planeloads of aid material, doctors and relief workers from neighbouring countries pour into Nepal, aid agencies have warned that the death toll is nearing 2,000 and could go much higher.
Hospitals across the impoverished nation are struggling to cope and a lack of equipment means attempting to find supplies and medicines from shops outside.
The poor quality of buildings in the Kathmandu Valley, which has a population of 2.5 million people, makes them susceptible to extensive damage.
Thousands of people are braving freezing temperatures and patchy rain to sleep on pavements, in parks or in fields.
British Red Cross spokeswoman Penny Sims said: "A lot of the roads are blocked, there's rubble, there's been landslides as well. So that is going to make the aid effort very difficult."
Here are some of the ways you can help with those affected by the devastation:
The easiest thing to do is donate £5 to Unicef by texting 'DONATE' to 70123 or visiting www.unicef.org.uk
If you are outside of the UK you can donate $10 to Unicef by texting 'Nepal' to 864233.
You can also follow the links below and donate to any of the following agencies:
Oxfam
Oxfam is an international organisation dedicated to fighting poverty. Donate to Oxfam's relief efforts in Nepal, here.
Actionaid
Actionaid supports women and children in extreme poverty. To donate to their Nepal Earthquake Appeal click here.
The British Red Cross
The British Red Cross help people in crisis, whoever and wherever they are. To donate click here.
CARE
CARE is an organisation that works for the poor and vulnerable. To contribute to relief efforts click here.
Save the Children
This charity works in 120 countries to provide disaster relief. To donate click here.
World Vision
World Vision is an international children's charity. To donate to their Disaster Relief Fund click here.
Google has also deployed its Person Finder tool. This is a crowd-sourced database on which people can post and search for information about potential victims of disasters.
It was first used in 2010 following the earthquake that hit Haiti and was also used after the earthquake that struck Christchurch, New Zealand in February 2011.
It was last used in November 2013 after Typhoon Haiyan struck the Philippines.
Powerful earthquake hits Nepal

Show all 44
Join our new commenting forum
Join thought-provoking conversations, follow other Independent readers and see their replies