New Year Eve's 2014 Live: The most spectacular pictures from celebrations around the world, from Sydney to Beijing
Bring in the New Year with all the latest develops of fire displays and celebrations from around the world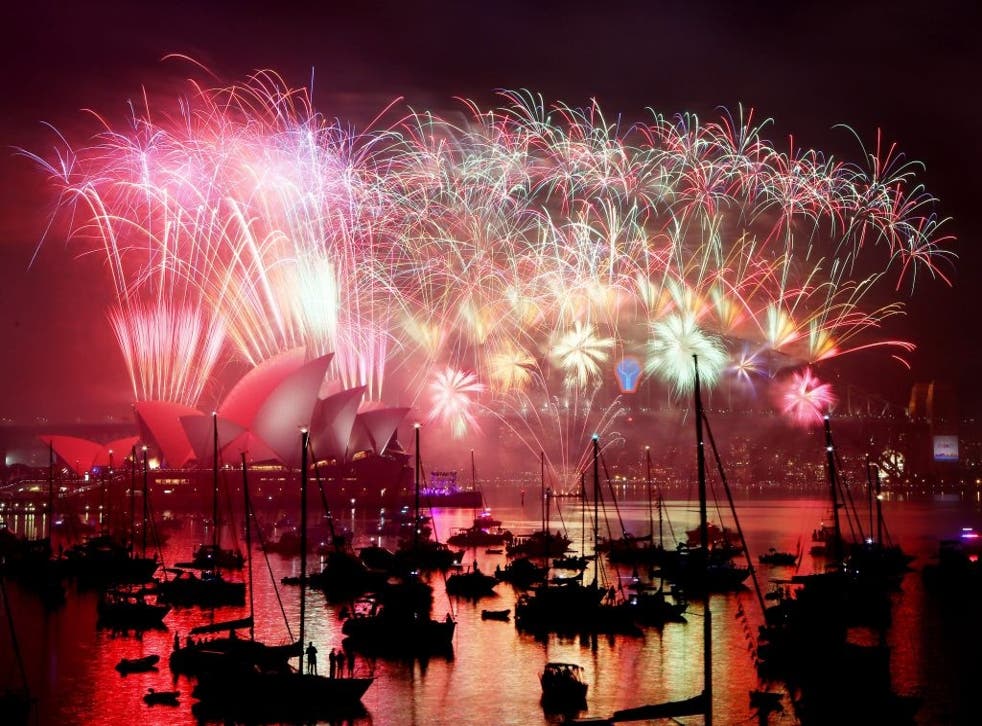 The New Year celebrations have started in spectacular style with fireworks displays already taking place in Sydney and Wellington.
Residents of Australia's Christmas Island were the first to welcome 2015 while Baker Island and Howland Island, small regions in the US, will be the the final places to celebrate the new year.
Sydney preceded its trademark glittery celebrations with a tribute to the two hostages killed in the December siege inside a downtown cafe.
Please wait a moment while the live blog loads
London is among the final large capital cities to welcome in 2015, with revellers for the fireworks over the city being told that they will require tickets for the first time this year - but there are still places where you can watch the display
Britain's capital is followed by Rio de Janeiro, New York and finally Mexico City.
The Russian cities of Moscow and St Petersberg stay up the latest on New Years Eve, according to this data.
Google has also celebrated the end of the year by creating a Google Doodle showing the year's top trending searches. The 2014 World Cup featured, as did the Rosetta Space Mission and the ALS Ice Bucket Challenge.
Join our new commenting forum
Join thought-provoking conversations, follow other Independent readers and see their replies