New Year's 2018 brings with it new laws, including legal marijuana and ban on ivory trading
Many countries have waited until the new year to bring in major new protections and regulations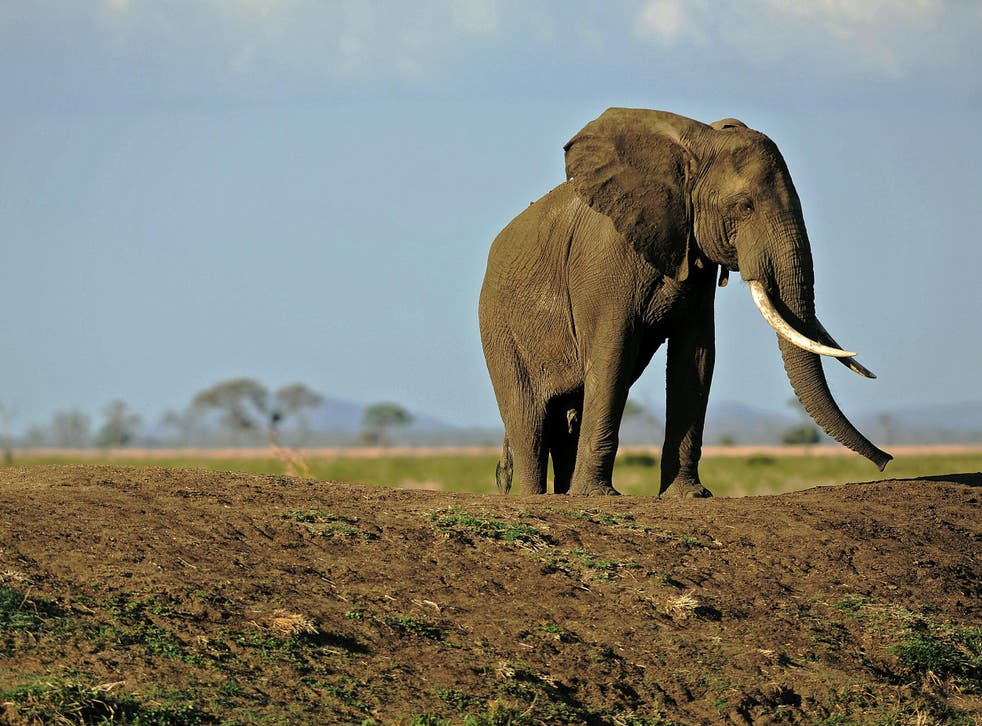 It's the New Year. And with the New Year come new rules.
With the new year comes a whole host of new legislation, much of it introduced through 2017 but not due to go into effect until the beginning of this new year.
China bans the ivory trade
China has long been one of the biggest markets for ivory, and a major contributor to the 30,000 African elephants that are killed each year to get their tusks. But that could be set to come to an end.
From the beginning of 2018, Chinese law bans all trade in both ivory and ivory products. Announced last year, the ban came into effect at the very end of 2017.
World news in pictures

Show all 50
But it's already helping keep ivory out, even before it was passed. The price of ivory has plunged, falling 65 per cent, according to state media, and there has been a similarly drastic decline in the amount of ivory entering China. Many factories and shops dealing in Ivory have already shut down.
California legalises weed – and a whole lot else
A range of US states are set to get a whole host of new laws. But probably none of them will be quite as dramatic as California, which is being given a huge set of new legislation.
Most famous among those is legalised marijuana. A vote in November decided that it was no longer criminal to grow or sell the drug for consumption by Adults, and it became by far the biggest state to introduce the laws.
But in practice it's rather more complicated. Counties and cities will still get to decide how the law is enforced, and are allowed to decide which shops can open and when – that means that many shops still haven't cleared that hurdle, and there are only going to be about 20 such shops across the entire state as the new year begins.
You can read a full rundown of the details of the law here, from The Independent's Jeremy B White in San Francisco. But in short: now that the new year has begun it's now legalised, but that doesn't mean that it'll be any easier to actually buy it.
It's far from the only new legislation arriving in California with the New Year. There'll be new protections for undocumented immigrants, parents won't have to list their children's gender on their birth certificates, schools will have to give lunch to children who can't afford it and more.
Other states are getting new laws, too. In Illinois, for instance, dogs will now be treated more like children than property when people are getting divorced – meaning that they could be subject to split custody arrangements when people split up, for instance.
Germany rolls out new hate speech law
Netzwerkdurchsetzungsgesetz: a big word for an important law. The legislation – which translates into Network Enforcement Act and is usually written NetzDG – came into force in early October but technology companies were given until the end of the year to actually start to comply with it.
Now any company that doesn't remove "obviously illegal" posts within a day could face huge fines of up to 50 million euros. All of the big tech companies, like Facebook, Twitter and Google, will be regulated by the law and be forced to remove anything as quickly as they can, once they're told about it.
It's not clear how extensive the removals will be, and therefore how much of a difference it will make to people outside of Germany. But whether or not NetzDG forces companies like Facebook and Twitter to act more quickly on problem content, they'll be pushed to do so elsewhere anyway – the European Union and many other individual governments are pursuing similar laws and regulations.
Banks hunting for illegal immigrants
From this month, banks will be forced to search through their customers and check on their accounts to see whether they are illegal immigrants. The rules – which have been criticised by both banks and supporters of migrants – are intended to help create a hostile environment for people moving illegally to the UK.
The new rules will go into effect in January, and apply to banks and building societies across the UK.
There's also a whole range of new laws set to go into effect through 2018 – covering everything from the gender pay gap to animal welfare, and much more. You can read a round-up of what's expected over the year from The Independent's Joe Watts, here.
Register for free to continue reading
Registration is a free and easy way to support our truly independent journalism
By registering, you will also enjoy limited access to Premium articles, exclusive newsletters, commenting, and virtual events with our leading journalists
Already have an account? sign in
Register for free to continue reading
Registration is a free and easy way to support our truly independent journalism
By registering, you will also enjoy limited access to Premium articles, exclusive newsletters, commenting, and virtual events with our leading journalists
Already have an account? sign in
Join our new commenting forum
Join thought-provoking conversations, follow other Independent readers and see their replies