New York playground gang rape: Woman allegedly engaged in 'sexual contact' with father, say suspects
A video has also emerged showing the woman before the attack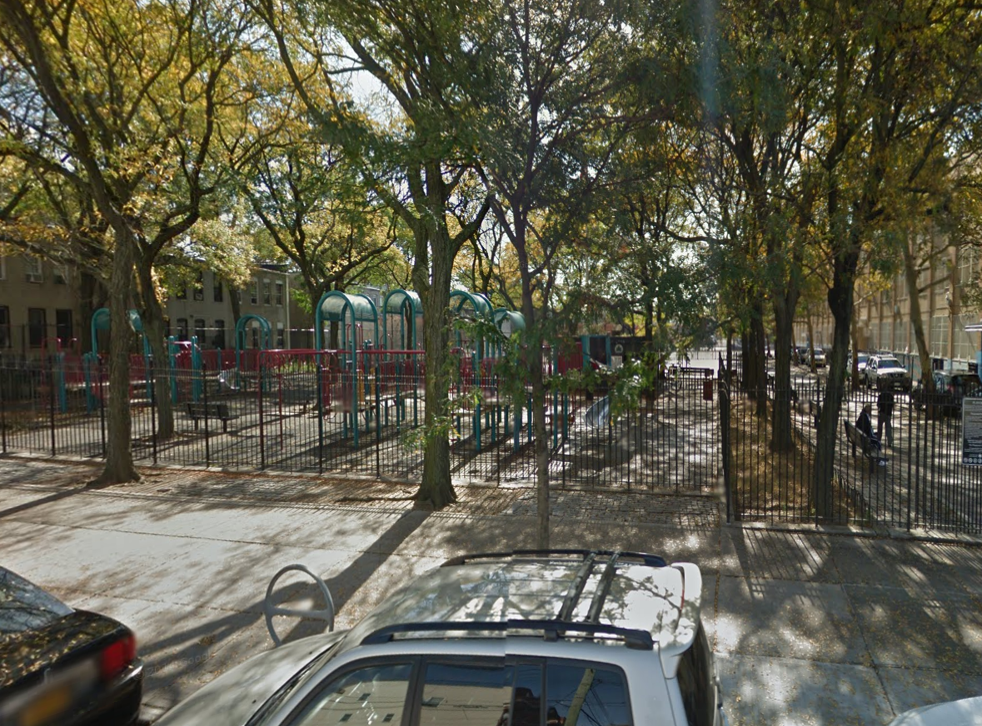 Suspects in the case of an 18-year-old woman who was allegedly raped in a Brooklyn playground by a group of teenagers have reportedly told police that she and her father were having "sexual contact" when they encountered them.
It comes after four of the suspects appeared in court in Brooklyn on Tuesday.
Denzel Murray, 14, Shaquell Cooper and Ethan Phillip, both 15, and Onandi Brown, 17, denied allegations of rape and other charges. A fifth teenager, 17-year-old Travis Beckford, was arrested on charges of rape and other offences on Tuesday.
Police said they were told by some of the suspects that the woman and her father were engaging in some kind of sexual act in Osborn Playground when the teenagers encountered them on Thursday night.
Speaking to the New York Times, a law enforcement official said the allegations made by the suspects did not mean the woman "was not a victim of a pretty horrific attack".
"What appeared to have happened is that the father may have put her in that compromised position."
According to police, at least two of the suspects said they believed the sex was consensual.
In court, Murray's attorney, Kenneth Montgomery, said he had seen a video which purportedly showed "a young lady, on the floor, laughing and smiling" in the playground.
"The demeanor of the victim matters, and they know it," he said, adding that the grand jury should "have an opportunity to view that video".
Stanley Leeds, the attorney for Brown, said: "The conduct suggests there was no rape here. The case is weak."
According to officials, the woman and her father, 39, had been drinking beer in the playground.
She told investigators that a group of teenagers approached them and told her father to leave. The father reportedly returned to throw a bottle at the teens who then pulled out a hand gun and chased him away.
The teenagers had left the scene by the time the father and two police officers arrived to find the woman. She was taken to hospital.
Lisa Nugent, the Brooklyn Assistant District Attorney, said none of the four suspects was identified by witnesses.
Additional reporting by AP
Join our new commenting forum
Join thought-provoking conversations, follow other Independent readers and see their replies