One billion could be in extreme poverty by 2030 if world leaders duck big issues, campaign claims
'Action/2015' says it will target September's UN summit in New York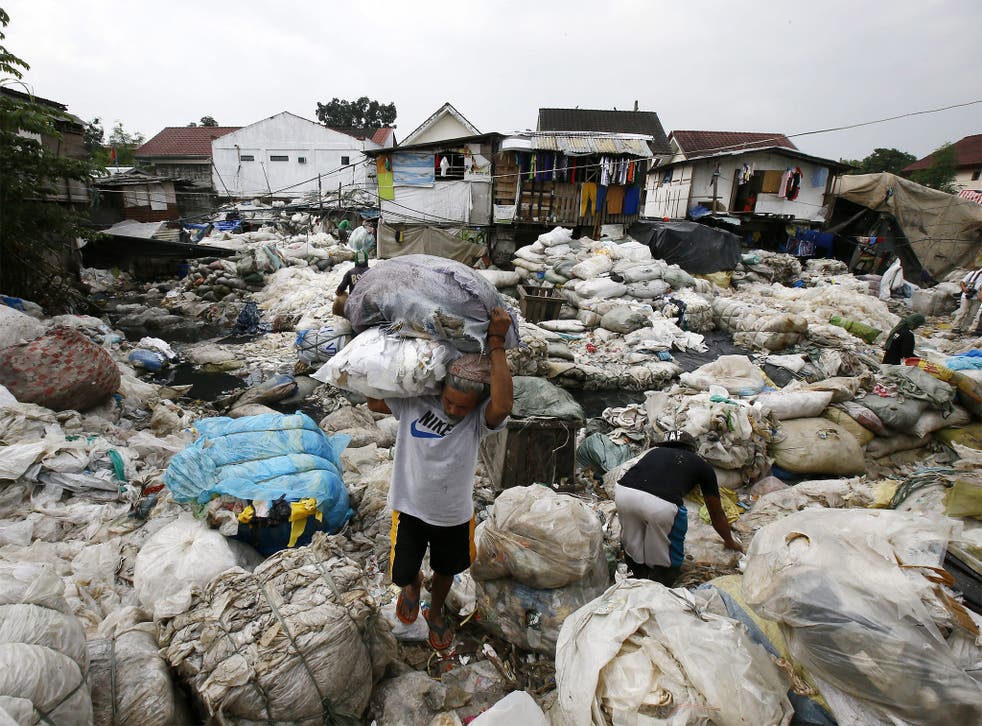 Almost one billion more people face a life of extreme poverty if world leaders duck key decisions on inequality and climate change at two critical summits this year, according to a campaign launched today.
An international coalition of more than 1,000 organisations warned that global poverty could rise for the first time rise in a generation if politicians make the wrong calls. The "action/2015" campaign will target the United Nations summit in New York in September, which will discuss a new agenda to replace the millennium development goals set in 2000, which expire this year. It is expected to include ending poverty and hunger, improving health and education, making cities more sustainable, combating climate change and protecting oceans and forests.
The new campaign will also demand tough action to tackle man-made climate change when UN-led negotiations on a new global agreement reach a climax in Paris in December.
Research for the campaign by the University of Denver shows that, if world leaders get it right, the number of people living in extreme poverty – less than 82p a day – could be reduced dramatically from more than one billion to 360m by 2030. By then, about 4 per cent of the global population would live in extreme poverty, down from 17 per cent today. This would make eradicating extreme poverty achievable for the first time in history.
However, if the two summits get it wrong, the number of people living in extreme poverty could increase to 1.2bn by 2030 --the first rise since 1993, and 886m higher than if strong action is taken. Under this scenario, one in three of the world's population would live on under £1.32 a day.
The goals of "action/2015" include an end to poverty in all its forms; ensuring fundamental rights, tackling inequality and discrimination and speeding up the transition to "100 per cent renewable energy".
Malala Yousafzai, the 17-year-old who survived being shot by the Taliban in Pakistan and promised the new campaign when she collected the Nobel Prize, said: "People globally want an end to injustice, poverty and illiteracy. Our world is interconnected and youth are ready and mobilised more than ever to see real change take place. Together, we are demanding our leaders take action in 2015 and we must all do our part."
Supporters in more than 120 countries include Queen Rania of Jordan, Bill and Melinda Gates, the rock star Bono, actors Matt Damon and Ben Affleck and the mobile communications entrepreneur Mo Ibrahim.
David Cameron, Ed Miliband and Nick Clegg have pledged their support.
Mr Miliband will commit an incoming Labour government to using the international talks to end extreme poverty; secure equal access to healthcare; protect the rights of women and get a binding climate change deal on zero net carbon emissions by 2050, with the UK decarbonising its electricity supply by 2030.
Addressing young people in London, the Labour leader will suggest that Mr Cameron has lost his enthusiasm for such issues. He will say: "I know tackling climate change, global poverty and inequality are not as fashionable as they once were. But I also know they are more important than ever. For me, they are not luxury items in our programme for change. They are not part of a branding exercise. They go to the heart of my beliefs and the reason why I entered politics."
In pictures: Climate Change Protests Around the World

Show all 6
The campaign is being fronted around the world by 15-year-olds. Mr Cameron met youth activists Bhavi Elangeswaran and Katie Knight in Downing Street this week. Bavi, 15, said: "I want my children to live in a world where there is less poverty. I told the Prime Minister that 2015 is a chance to make that happen. My generation might not yet be the ones making the decisions but we can make David Cameron and other party leaders understand that the world is watching them".
Mr Clegg said: "Whatever the colour of the next government, I want the UK to seize 2015 as a crucial opportunity to take big global decisions."
In the UK, more than 40 charities are taking part, include Amnesty International and Save the Children. Ben Jackson, chief executive of Bond, an alliance of UK aid groups, said: "The UK has the potential to play a critical galvanising role on these issues but we're worried with a UK election in the middle of the year they [the party leaders] might take their eye off the ball."
He added: "With two summits of this importance within just months of each other, 2015 could be one of the most important years for our planet since the end of the Second World War, but only if we rise to the occasion. The UK's voice can't be absent."
Join our new commenting forum
Join thought-provoking conversations, follow other Independent readers and see their replies