Parents of Boston Marathon bombing suspects defend their sons, and father reveals FBI interviewed Tamerlan Tsarnaev two years ago
Suspects' mother: 'I am 100% sure that this is a set-up'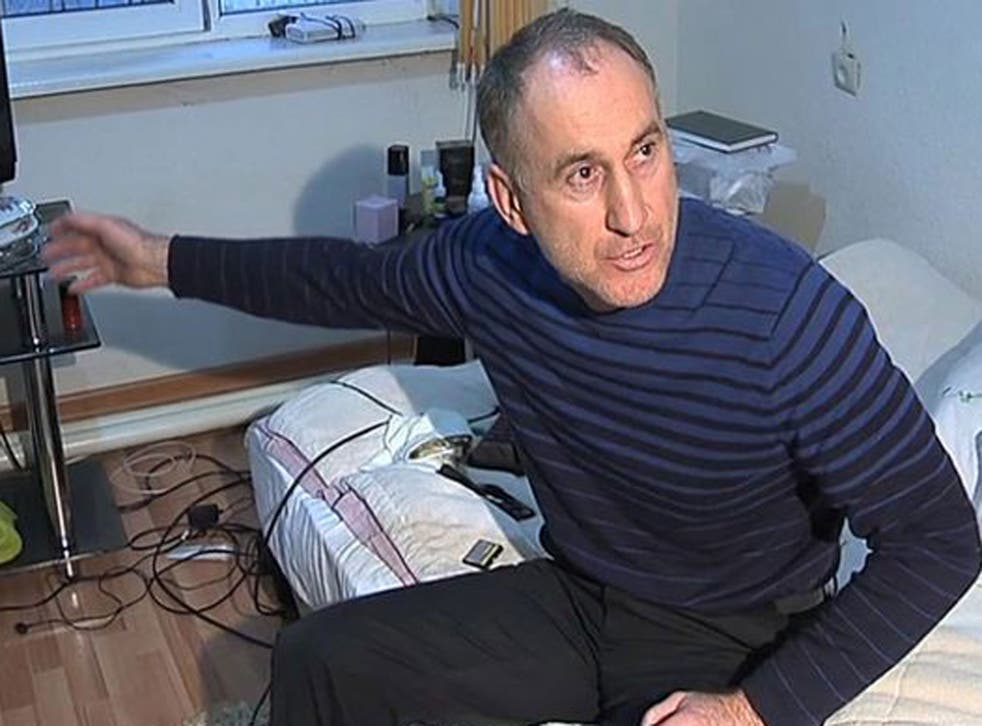 The father of the suspected Boston Marathon bombers has revealed that the FBI questioned the older of the two brothers two years ago, about possible terrorist links.
Dzhokhar Tsarnaev and his 26-year-old brother Tamerlan, are suspected of carrying out Monday's bombing, which killed three and injured over 150. Dzhokhar, 19, is in custody after a tense search last night, while his older brother was killed in a shootout with police the night before.
The pair are of Chechen origin, and had lived in the US for around ten years.
Speaking to the Wall Street Journal from Makhachkala in Russia's Republic of Dagestan, the pair's father said FBI agents talked to Tamerlan as a "person of interest" in 2011.
He said he was present at the time, but wasn't worried: "They said, 'We know what sites you are on, we know where you are calling, we know everything about you. Everything'. They said, 'we are checking and watching' - that's what they said."
"I knew what he was doing, where he was going. I raised my children right."
He insisted that his boys were victims of a set-up, saying: "This is all lies. These are my children. I know my children."
He also mentioned a domestic assault that Tamerlan had carried out in his past but brushed it off as a minor incident that involved the son's first girlfriend.
Last night the FBI confirmed the questioning, saying a foreign government - which they didn't name - asked them for information on Tamerlan.
Reuters have cited a US law enforcement source as saying the country in question was Russia.
The statement continued: "The request stated that it was based on information that he was a follower of radical Islam and a strong believer, and that he had changed drastically since 2010 as he prepared to leave the United States for travel to the country's region to join unspecified underground groups.
"In response to this 2011 request, the FBI checked U.S. government databases and other information to look for such things as derogatory telephone communications, possible use of online sites associated with the promotion of radical activity, associations with other persons of interest, travel history and plans, and education history.
"The FBI also interviewed Tamerlan Tsarnaev and family members. The FBI did not find any terrorism activity, domestic or foreign, and those results were provided to the foreign government in the summer of 2011. The FBI requested but did not receive more specific or additional information from the foreign government."
Online accounts have since suggested that the brothers were interested in Islam, supported Chechen independence, and had an interest in forgeries
And the men's mother, Zubeidat Tsarnaeva said: "I am really sure. I am 100% sure that this is a set-up. My two sons are really innocent and I know that neither of them never, never, have talked about whatever they're saying about now."
She said "nobody talked about terrorism" in their house, and said she believed her sons were not involved in it.
She said her sons used to call her every day to ask how she was, saying: "Mama, we love you. Mama, how are you? We miss you," adding: "It's impossible, impossible for both of them to do such things, so I am really, really, really, really telling that this is a set-up."
"If there is anyone who would know it would be me."
Join our new commenting forum
Join thought-provoking conversations, follow other Independent readers and see their replies