Amnesty International reveals the 10 worst attacks on human rights across the world last year
Report issues damning assessment on the state of human rights in the world right now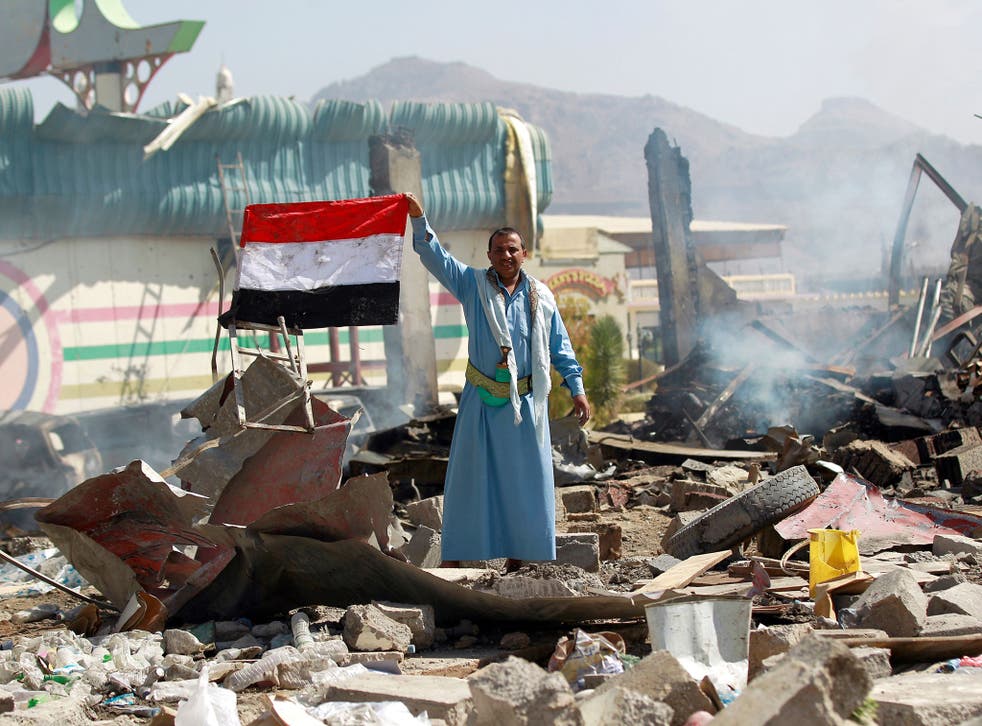 The world "reached a nadir" for human rights in the past year and international systems are no longer adequate to cope, according to an Amnesty International report.
Amnesty identified 10 key examples of countries where there have been attacks on individual human rights – and the institutions designed to protect them – on a national scale (see gallery below).
With its bitter and ongoing civil war, Syria unsurprisingly features prominently in the report on "The State of the World's Human Rights 2015/16".
But from Israel and Egypt to Russia and Hungary, other countries were included on the list despite being at peace – and, like the latter, in the EU.
In his foreword to the report, the UN High Commissioner for Refugees António Guterres said its pages "cannot convey the full human misery of the topical crisis of this last year".
"In such a situation, protecting and strengthening systems of human rights and civilian protection cannot be seen as optional," he said. "It is literally a matter of life and death."
Human rights attacks around the world

Show all 10
In its global release for the report, Amnesty said international protections for human rights were "unravelling".
Salil Shetty, the secretary-general of Amnesty International, said "more than 70 years of hard work and human progress lies at risk".
"The world today is facing many challenges which, at their source, have been created or prolonged by governments who have played politics with people's lives. Refugees are suffering in their millions as conflicts proliferate, and armed groups deliberately attack civilians and commit other grave abuses," he said.
"It is within world leaders' power to prevent these crises from spiralling further out of control. Governments must halt their assault on our rights and strengthen the defences the world has put in place to protect them. Human rights are a necessity, not an accessory; and the stakes for humankind have never been higher."
Here is a summary of what the report found for each of the 10 countries identified in the gallery above:
China
"A massive nationwide crackdown against human rights lawyers; new laws with a national security focus that present grave dangers to human rights; authorities stepped up their controls over the internet, mass media and academia; Televised "confessions" of critics detained for investigation multiplied; Freedom of religion continued to be systematically stifled; The government maintained extensive controls over Tibetan Buddhist monasteries."
Egypt
"Executions were carried out following grossly unfair trials; Detainees faced torture and other illtreatment; Women and members of religious minorities were subject to discrimination and inadequately protected against violence; The authorities arbitrarily restricted the rights to freedom of expression, association and peaceful assembly, enacted a draconian new antiterrorism law, and arrested and imprisoned government critics and political opposition leaders and activists, subjecting some to enforced disappearance."
Hungary
"Constructed fences along its southern borders, criminalized irregular entry to its territory and expedited the return of asylum-seekers and refugees to Serbia, effectively transforming Hungary into a refugee protection-free zone. Roma continued to be at risk of forced eviction and inadequately protected against hate crimes."
Israel
"Unlawful killings of Palestinian civilians, including children, and thousands of Palestinians detained who protested against or otherwise opposed Israel's continuing military occupation, holding hundreds in administrative detention; Torture and other ill-treatment remained rife and were committed with impunity; Israeli settlers in the West Bank attacked Palestinians and their property with virtual impunity."
Gambia
"The December 2014 attempted coup led to arrests and further human rights violations. The authorities continued to repress dissent and display a lack of willingness to cooperate with the UN and regional human rights mechanisms or comply with their recommendations."
Kenya
"Continued attacks in Kenya carried out by al-Shabaab, the Somali-based armed group, led Kenya to step up its counter-terrorism operations, which resulted in an increase of extrajudicial executions, enforced disappearances and other human rights violations. Human rights organizations reporting on violations by security agencies during these operations were increasingly harassed. Some civil society organizations were shut down or threatened with closure through judicial or administrative measures."
Pakistan
"Executions resumed; newly established military courts were authorized to try all those accused of terrorism-related offences, including civilians; Religious minorities continued to face discrimination, persecution and targeted attacks; Human rights activists experienced harassment and abuse."
Russia
"Freedoms of expression and peaceful assembly remained severely restricted; the authorities dominated the print and broadcast media, and further extended their control over the internet; growing numbers of individuals were arrested and criminally charged for criticizing state policy and publicly displaying or possessing materials deemed extremist or otherwise unlawful under vague national security legislation; refugees faced numerous obstacles in accessing international protection; serious human rights violations continued in the North Caucasus, and human rights defenders reporting from the region faced harassment."
Saudi Arabia
"The government continued to severely restrict freedoms of expression, association and assembly. The authorities arrested, prosecuted and imprisoned human rights defenders and government critics, often after unfair trials; torture and other ill-treatment of detainees remained common; women faced discrimination in law and in practice and were inadequately protected against sexual and other violence; the authorities used the death penalty extensively and carried out more than 150 executions."
Syria
"Government forces and non-state armed groups committed war crimes, other violations of international humanitarian law and gross human rights abuses with impunity in the internal armed conflict."
Join our new commenting forum
Join thought-provoking conversations, follow other Independent readers and see their replies