The chart that shows what the world thinks of Iran
Pakistan was the only country where a majority viewed Iran favourably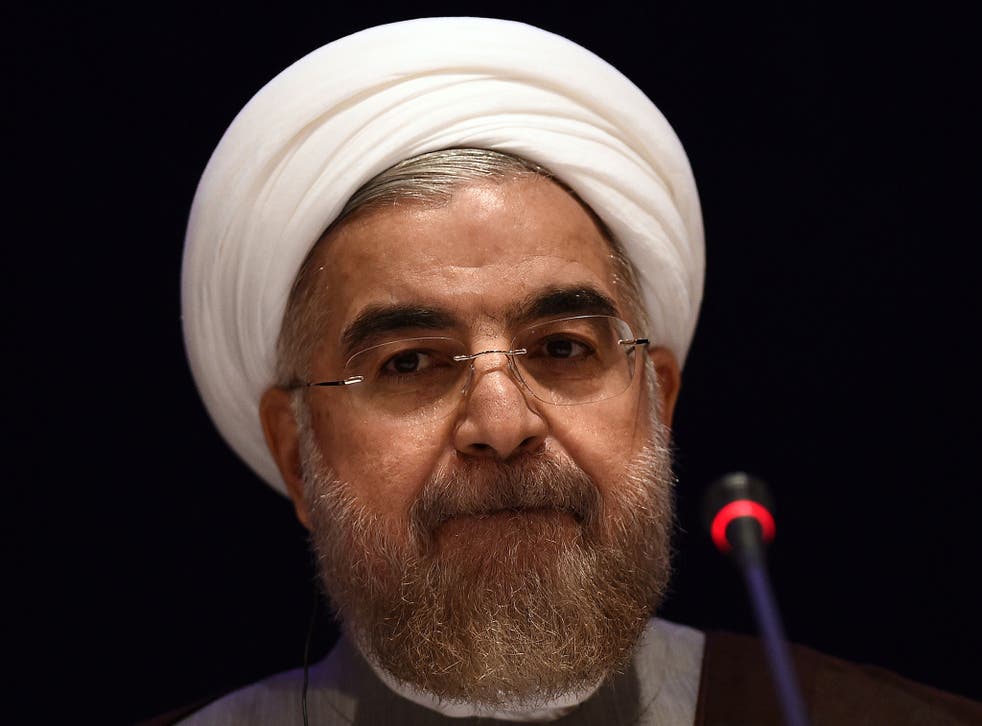 As Iran and six world powers have struck a landmark deal on the nation's nuclear program, it appears ice-cold relations with the West are warming.
However, a study measuring how the world views Iran as a nation has presented a less positive image, by revealing that attitudes towards the nation are largely negative.
Researchers from the Pew Research Center made their findings by surveying 45,435 respondents across 40 countries. Those who took part were asked to rank how favourable their opinion of Iran was.
Out of the countries surveyed, the nation scored a global median of 58 per cent in terms of favourability. Pakistan was the only country where a majority viewed Iran favourably, at 57 per cent.
Respondents were not asked to explain their view, however the nation's poor human rights record and tensions between Shia and Sunni groups may be partly to blame.
Considering the prickly relations between Iran and Israel, it is perhaps unsurprising that a staggering 92 per cent of Israelis regarded Iran negatively, with that figure rising to 97 per cent among Israeli Jews specifically. Israeli Arabs viewed Iran in a more positive light, with 63 per cent holding a negative opinion.
These unfavourable figures were nearly matched in Jordan, where 89 per cent of people had an unfavourable view of Iran.
However, results from Lebanon presented a religious divide, with 95 per cent of the nation's Shia Muslims viewing the Shia-majority Iran favourably, compared with 29 per cent of Lebanese Christians and 5 per cent of Sunni Muslims.
Elsewhere, negative survey results from Japan and Australia were particularly high, at 73 per cent and 67 per cent, respectively, while a median of 61 per cent of Latin American countries expressed an unfavourable view of the Islamic Republic.
In pictures: Iran

Show all 5
When the opinion of P5+1 countries – the six powers taking part in talks about Iran's nuclear programme – were considered, almost 75 per cent of Americans viewed Iran unfavourably. This attitude was mirrored in France (81 per cent), Germany (78 per cent), the UK (62 per cent) and China (61 per cent). However, 34 per cent of Russians viewed Iran positively and 44 per cent negatively.
The study also uncovered how attitudes towards Iran in Muslim-majority nations have also deteriorated in the past decade, dropping 41 per cent points in Indonesia and Jordan, and 36 points in Turkey since 2006-2007.
However, the percentage of Lebanese Shia Muslims who have a very favorable opinion of Iran has increased significantly from 47 per cent to 80 per cent.
Attitudes towards Iran may yet improve, however, as P5+1 nations have struck a deal with the nation over its nuclear programme after a decade of negations.
In what Prime Minister David Cameron hailed as an "historic" deal, Iran has agreed to allow UN inspectors access to sites so checks can be made on its nuclear programme.
In return, some international sanctions will be lifted. This decision is expected to free up billions of dollars in frozen Iranian assets around the world.
Additional reporting by PA
Join our new commenting forum
Join thought-provoking conversations, follow other Independent readers and see their replies