G20 summit: Cameron promises to fire 'rocket boosters' under controversial EU-US TTIP trade deal
Critics claim Transatlantic Trade and Investment Partnership would put the NHS at risk of being sold off to American health companies and lead to lower food standards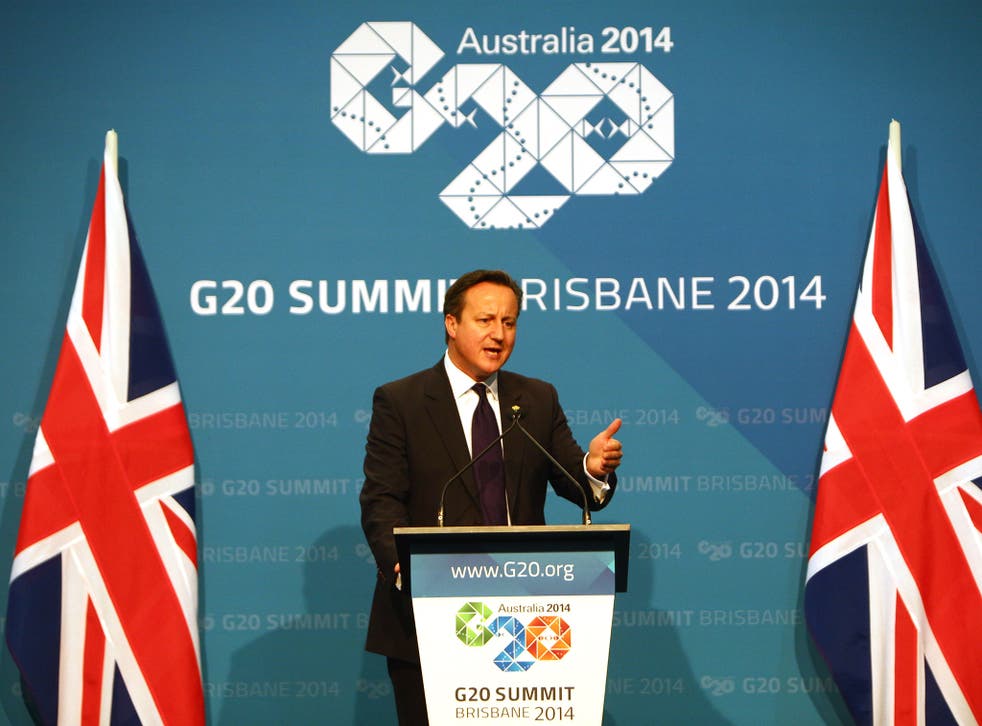 David Cameron has promised to fire "rocket boosters" under a controversial EU-US trade deal that he believes could be worth £10bn to the British economy.
But the Prime Minister admitted that he needed to persuade the public about the merits of the Transatlantic Trade and Investment Partnership (TTIP). Critics claim the deal would put the NHS at risk of being sold off to American health companies and lead to lower food standards, allowing less healthy US products into the European market.
Mr Cameron dismissed the criticisms as "weak" and any threat to the NHS as "nonsense", saying: "It's our NHS, it's in the public sector, it will stay in the public sector, it will remain free at the point of use." He insisted the deal could enhance, rather than undermine, "decent and robust" food and environmental standards.
But he added that it was vital for supporters of the deal to take on the criticisms before they gained enough traction to threaten public acceptance of an agreement. Public protests against TTIP were held last month in the UK, Germany, France, Italy and Spain.
Mr Cameron, speaking after a meeting between EU leaders and the US at the G20 summit in Australia on Sunday, said that there was agreement to accelerate what have proved to be drawn out negotiations.
The Prime Minister insisted that TTIP will be "good for Britain, good for jobs, good for growth, and good for the British economy". However, there have been criticisms that the discussions have been highly secretive, leading to fears that the terms might not be as advantageous to the UK as the Government has insisted.
Len McCluskey, general secretary of the Unite union, said: "David Cameron is riding roughshod over the people of Britain by refusing to listen to their concerns over the threat this trade deal poses to the NHS."
He asked: "If TTIP is not a threat to the NHS then why doesn't David Cameron just make an explicit commitment to use his veto in Europe to get the NHS out of TTIP? The Government spent months trying to brush the threat of TTIP under the carpet but massive public pressure has forced the Government to admit the NHS is part of the deal. When you see the links that the Tory Party has to private healthcare you have to ask who is this Government really working for?"
Join our new commenting forum
Join thought-provoking conversations, follow other Independent readers and see their replies