International Day of the Girl Child: Search for the schoolgirls kidnapped by Boko Haram continues
Abduction of the Chibok schoolgirls gave rise to a global movement, in part thanks to the 'Bring Back Our Girls' campaign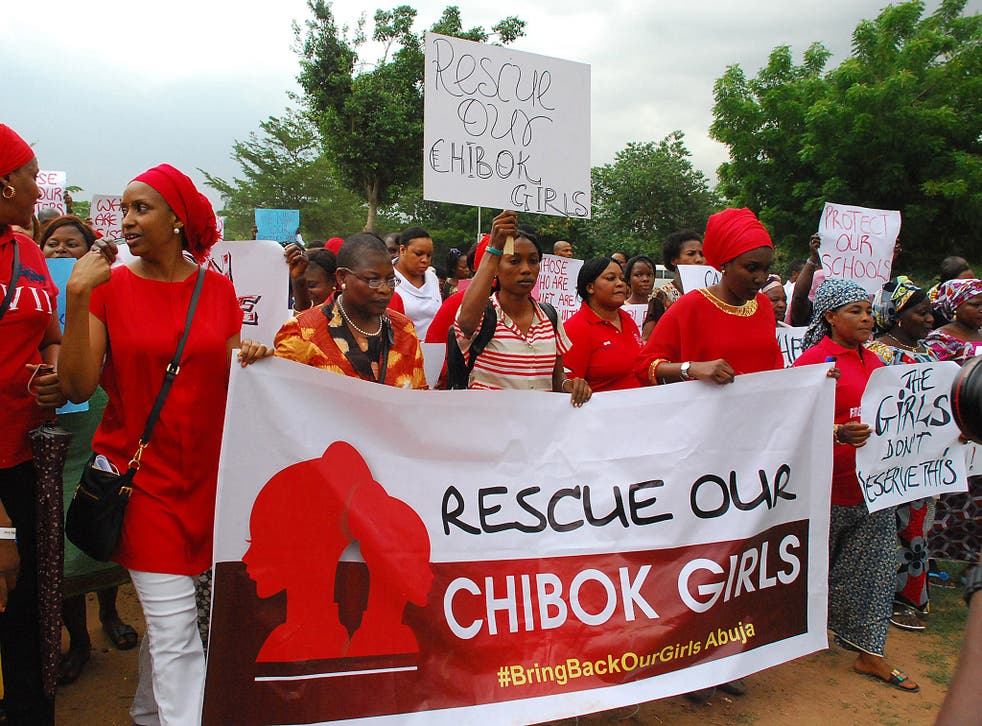 On 14 April last year, 276 Nigerian school girls were kidnapped from the Chibok Government Secondary School by Islamist militant group Boko Haram. Some 57 escaped, but 219 remain missing.
The abduction of the Chibok schoolgirls fast gave rise to a global movement, at least in part thanks to the 'Bring Back Our Girls' campaign, whose co-founder, Obiageli Ezekwesili, was recognised in TIME's list of the 100 most influential people earlier this year.
The campaign started in cities across Nigeria, including Abuja, Lagos, Kano, Port Harcourt and Jos, where people went out on the streets, demanding that the government 'Bring Back Our Girls'. This was followed by marches and protests (both physically and across social media) all over the world, leading the Nigerian government to develop guidelines on gender-based violence, including provision for counselling, mental health services and continued education for girls. Women's rights activists also drew attention to the fact that Nigeria has no national laws to tackle violence against women and girls, despite numerous attempts and civil society pressure to pass legislation since 2003.
There have been reported sightings of the Chibok girls and the Nigerian government said it responded with a military offensive, as well as attempts at dialogue and negotiation to secure the girls' release in exchange for detained Boko Haram fighters. But none of the girls have actually been found.
In fact, in October last year, a ceasefire was almost declared as a pre-condition to negotiating with Boko Haram, including over the release of the Chibok girls. But in the end, there was no peace deal and the government never explained how it had got this so badly wrong. The Nigerian military also once said it knew where the Chibok girls were being held, but did not take any action to rescue them so as not to jeopardise their safety.
World news in pictures

Show all 50
Some positive news came in June, when Cosmopolitan reported that four girls who narrowly avoided abduction by Boko Haram's massive abduction are now thriving at an Oregon Christian school. Three girls who dodged the kidnappers, along with one who happened to be away from school on the day of the abduction, were relocated to Canyonville Christian Academy, an international boarding school in Canyonville, Oregon.
Mercy escaped by jumping off a moving truck. Deborah wouldn't talk about her experience. Grace ran to a nearby house, where strangers lied to protect her from the militants who came looking for her. Sarah was away from school the night of the abduction.
Chibok was the not the first abduction, nor the last. It is estimated by Amnesty International that at least 2,000 women and girls have been kidnapped by Boko Haram since 2014, many of them sold into slavery or sexually abused.
Join our new commenting forum
Join thought-provoking conversations, follow other Independent readers and see their replies