Jens Stoltenberg named as next Nato chief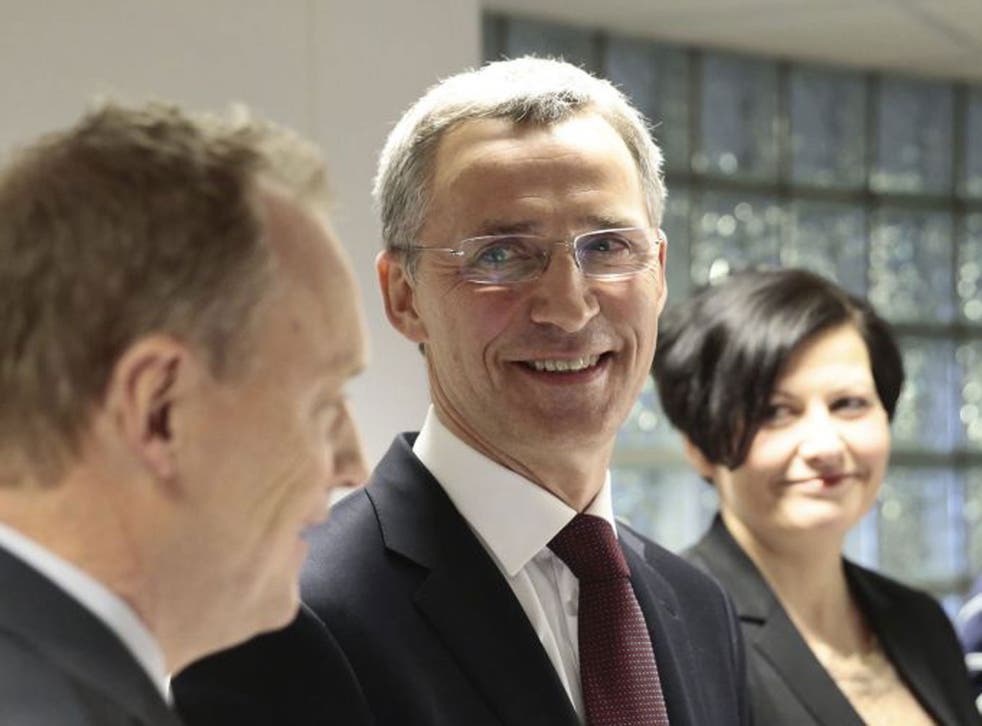 Nato secretary general Anders Fogh Rasmussen has confirmed Norway's former premier Jens Stoltenberg will succeed him as new chief of the military alliance in October.
The appointment comes at a critical time for the alliance as the crisis over Ukraine has suddenly made Nato more relevant in Europe.
Mr Fogh Rasmussen is to step down after a Nato summit in Wales later this year, and the past weeks had seen feverish diplomatic activity as some member states sought to push their candidate into the top political job of the 28-nation military alliance.
"Warm congratulations," Mr Fogh Rasmussen said in a Twitter message to his fellow Scandinavian politician.
Mr Stoltenberg called the crisis with Russia over Ukraine "a brutal reminder of how important Nato is".
"I want to express my support that Nato does not accept the changing of borders by force within Europe," he said in Oslo. "Nato has once again proven its relevance."
The top military job at the alliance, now held by General Philip Breedlove, is traditionally a position for an American.
In Washington, the White House welcomed Mr Stoltenberg's appointment, praising him as a "proven leader with a demonstrated commitment to the transatlantic alliance".
Erna Solberg, who replaced Mr Stoltenberg as Norway's prime minister last year, said the alliance was getting "a strong and unifying secretary general".
A two-time prime minister, Mr Stoltenberg became a recognisable face on the international scene with his dignified response to the twin terror attacks that killed 77 people in Norway in July 2011.
Despite his and Norway's dovish reputation, Mr Stoltenberg pushed through an increase in military spending throughout his second spell as prime minister between 2005 and 2013.
He has always been a staunch Nato ally. He endorsed president George Bush's war on terror after the September 11 terror attacks in the US in 2001, and backed the decision to send troops into Afghanistan where they remained throughout his leadership.
He also backed the alliance's bombing campaign over Libya that helped oust Muammar Gaddafi in 2011.
PA
Join our new commenting forum
Join thought-provoking conversations, follow other Independent readers and see their replies