Pope Francis: The internet is a 'gift from God'
The pontiff also said new technology can be used to build bridges between different cultures and religions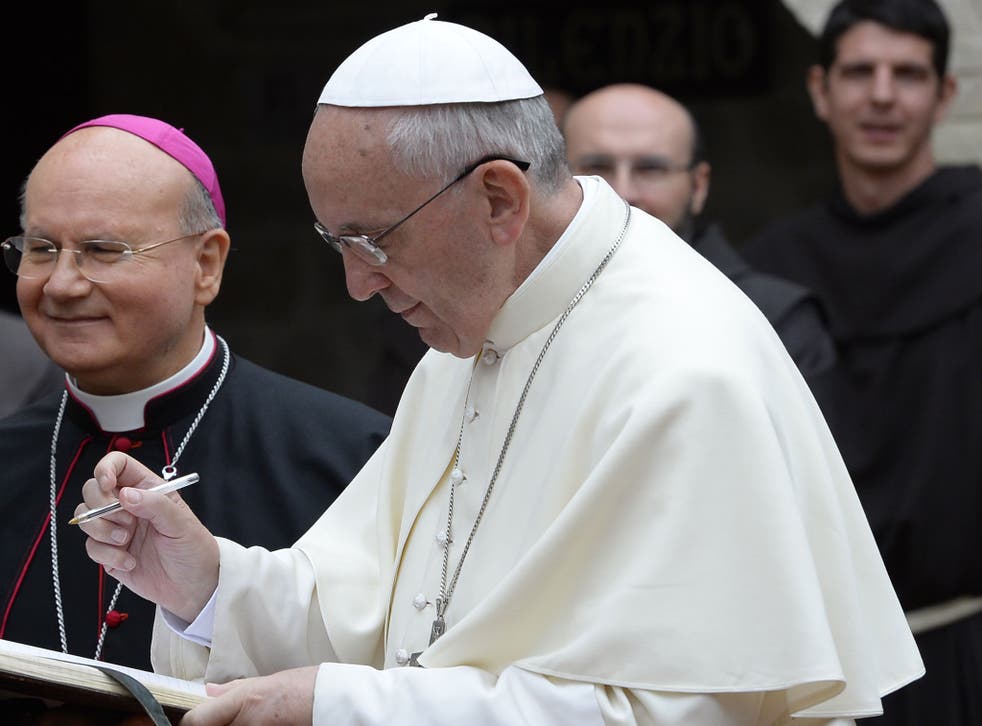 Boosting his credentials as a moderniser, Pope Francis has called the internet a "gift from God" in a statement released on Thursday.
In a message on Catholic Church communications, the pontiff wrote of the pros and cons of the digital age, and its implications for Catholics when interacting with people from different faiths and backgrounds.
While praising the internet for the "immense possibilities" it offers to encounter people from different backgrounds, he also warned that the obsessive desire to stay connected can actually isolate people from their friends and family.
"This is something truly good, a gift from God," he wrote. But he warned: "The desire for digital connectivity can have the effect of isolating us from our neighbours, from those closest to us."
He said communications in the digital era had the potential to be like "a balm which relieves pain and a fine wine which gladdens hearts."
Pope Francis also suggested that Catholics shouldn't be arrogant in insisting that they alone possess the truth, a comment likely to cause controversy among the more conservative members of the church.
"To [have a] dialogue means to believe that the 'other' has something worthwhile to say, and to entertain his or her point of view and perspective," Francis wrote. "Engaging in dialogue does not mean renouncing our own ideas and traditions, but the pretence that they alone are valid and absolute."
According to church teaching extracted by then-Cardinal Joseph Ratzinger - later Pope Benedict CXVI - the Catholic Church holds the "fullness of the means of salvation" — a message that has long been taken to mean that only Catholics can find salvation. The church teaching also holds that those who don't know about Jesus but seek God can also attain eternal salvation.
Pope Francis has furthered his predecessor Pope Benedict's call for interreligious dialogue, but has offered a softer approach in his sermons and gestures.
In one homily, Pope Francis suggested that atheists can find salvation, and on another occasion washed the feet of two Muslims during the Holy Thursday re-enactment of Christ washing the feet of his apostles.
Archbishop Claudio Mario Celli, the head of the Vatican's social communications office, said he didn't think Francis was making an official policy statement on interreligious dialogue, noting that the message was merely a reflection, "not a conciliar or dogmatic text."
Pope Francis has been more warmly received that his predecessor, having nearly tripled crowds at the Vatican in his first year in the position.
He also received a number of accolades last year, including being named Person of the Year by both Time magazine and leading LGBT rights magazine The Advocate.
However, his reputation as a moderniser was marred after he called abortion "horrific" and part of a "throaway culture" in his State of the World address in mid-January.
See below why Pope Francis was named the 'Best Dressed Man of 2013' by a men's magazine:
Pope Francis named 'Best Dressed Man of 2013' by Esquire magazine

Show all 8
Join our new commenting forum
Join thought-provoking conversations, follow other Independent readers and see their replies