Pope Francis defends Vatican's record on child sex abuse and insists he is not Superman in candid interview
UN lambasted the Vatican's code of silence for protecting predatory priests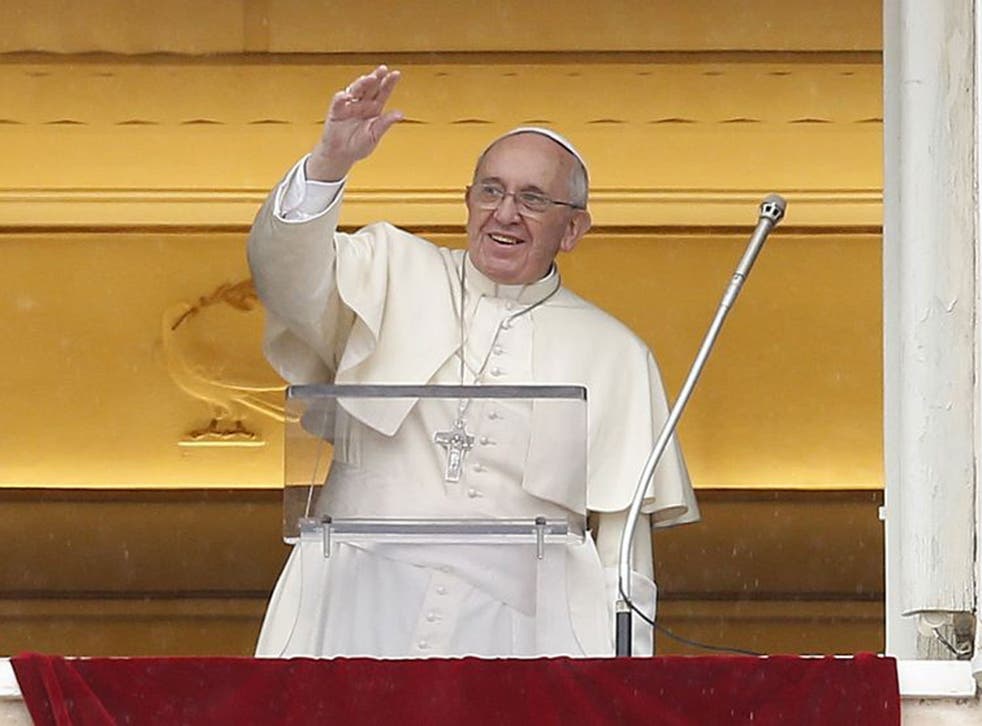 Pope Francis has claimed "no-one else has done more" to tackle sexual abuse than the Catholic Church after a scathing UN report accused the Vatican of protecting paedophile priests.
Speaking to Il Corriere della Sera, Pope Francis said: "The Catholic Church is perhaps the only public institution to have acted with transparency and responsibility.
"No-one else has done more. Yet the Church is the only one to have been attacked."
Pope Francis said Catholics should feel "shame" but highlighted that "the great majority" of cases are "carried out in family or neighbourhood environments", not the Church.
Last month, the United Nations blasted the Vatican's "code of silence" about paedophile priests,arguing known sex offenders were often "transferred from parish to parish" in bid to to protect the Vatican's reputation.
UN children's rights experts estimate "tens of thousands of children worldwide" have been sexually abused by predatory clerics as a result of moving, rather than reporting, paedophiles.
The Argentine pope took a shot at his own popularity insisting he is not Superman and the hype surrounding his papacy is almost "offensive".
"I don't like the Pope Francis mythology, " he said. "To paint the Pope as some sort of Superman, a star, is offensive.
"The Pope is a man who laughs cries, sleeps calmly and has friends as everyone else. A normal person."
The pontiff reiterated marriage is "between a woman and a man" but appeared to concede civil unions "need to be examined, and evaluated in their diversity".
Asked whether divorced and remarried couples should be able to receive Communion, the pontiff said he is looking forward to debate the issue.
"I am not afraid of it, I seek it out," he added.
Pope Francis will celebrate his one-year anniversary on 13 March.
Join our new commenting forum
Join thought-provoking conversations, follow other Independent readers and see their replies