These are all the countries that still have nuclear weapons
There are around 15,850 nuclear warheads in the world, spread between nine nations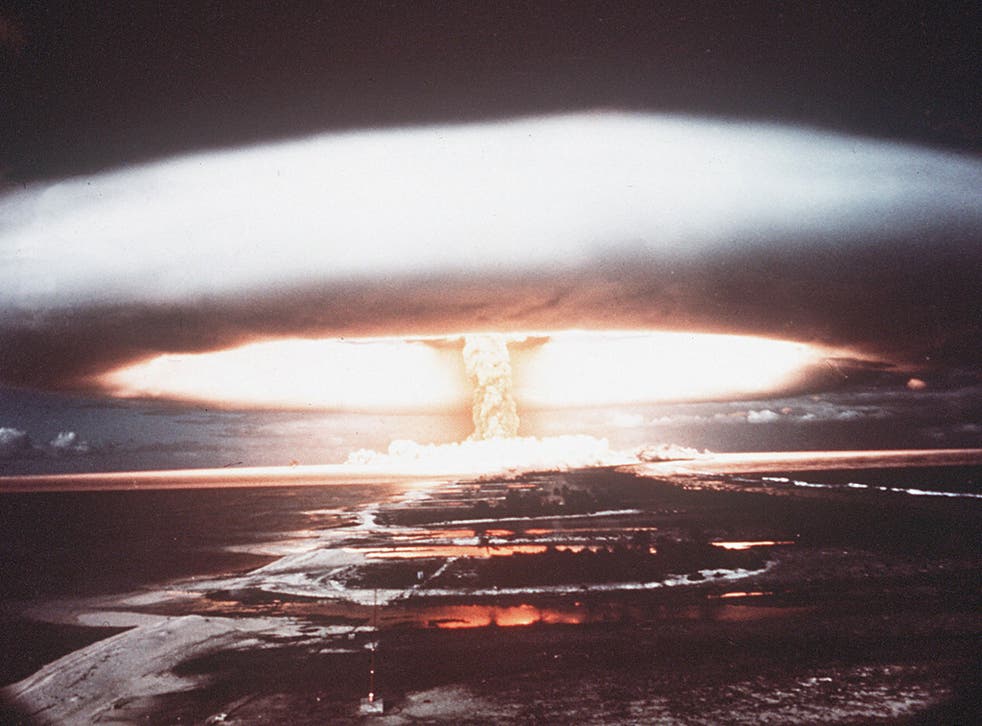 Barack Obama has called for a "world without nuclear weapons" during a historic speech in Hiroshima, Japan.
There are around 15,850 nuclear warheads spread between nine nations, according to a report from the Stockholm International Peace Research Institute (SIPRI).
As the chart by Statista shows, Russia and the US share 93 per cent of the world's nuclear warheads.
Speaking in Hiroshima, President Obama told a crowd that included the Japanese Prime Minister, Shinzo Abe, and survivors of the atomic bombing."We may not be able to eliminate man's capacity to do evil, so nations and the alliances we have formed must possess the means to defend ourselves.
"But among those nations like my own that hold nuclear stockpiles, we must have the courage to escape the logic of fear and pursue a world without them.
"We may not realise this goal in my lifetime but persistent effort can roll back the possibility of catastrophe."
While nine nations to control nuclear weapons, five other countries also host them as part of Nato's nuclear deterrence policy.
Which countries have nuclear weapons?

Show all 14
Legally recognised nuclear states
The total number of nuclear warheads in the world is declining, the SIPRI report notes, as Russia and the USA continue to reduce their nuclear arsenals.
However, the other legally recognised nuclear states – China, France, Russia and the UK – are "either developing or deploying new weapon systems or have announced their intention to do so".
"All five legally recognised nuclear weapon states appear determined to retain their nuclear arsenals indefinitely," the report concludes.
Nato-member states Belgium, Germany, Italy, the Netherlands and Turkey all host nuclear weapons for the alliance.
North Korea
The isolated communist state is believed to have between six and eight nuclear warheads and has carried out a series of nuclear tests over the last year.
The United Nations imposed sanctions against North Korea as a result of its fourth nuclear test in January this year.
Kim Jong-un has ordered the country's military to prepare to carry out a pre-emptive strike due to its poor relations with other states.
Both the US and South Korea believe Pyongyang is attempting to develop an intercontinental missile system which could put the US in range of a nuclear strike.
India
India and regional rival Pakistan are expanding their nuclear weapon stockpiles as well as their missile delivery capabilities.
Earlier this year India conducted the final trials of its first nuclear-armed submarine, the INS Arihant, making it the sixth country in the world to possess a vessel capable of launching nuclear warheads from under water.
Once deployed, the submarine will complete India's nuclear triad, allowing it to launch atomic weapons from land, sea and air.
Work has already begun on two more Arihant-class submarines. India intends to have a total of four by 2020.
Pakistan
Pakistan's nuclear weapons programme began in the 1970s in response to India's development and testing of its nuclear weapons.
Abdul Qadeer Khan, the Pakistani scientist who helped develop Pakistan's nuclear bomb, confessed in 2004 that his network had sold nuclear know-how on the black market to states such as North Korea and Iran.
In 2015, India's defence minister warned Isis could obtain a nuclear weapon from "states like Pakistan". Isis has also claimed it could buy its first nuclear weapon from Pakistan.
However, political analysts see the scenario as unlikely.
Israel
Israel is believed to have the only nuclear weapons arsenal in the Middle East.
In February, Israeli defence minister warned of a coming nuclear arms race in the Middle East in response to Iran's nuclear deal with the US and other Western countries. This saw the lifting of economic sanctions against Tehran in exchange for limitations on its nuclear programme, which it insists is for purely civilian purposes.
Although Israel neither officially confirms or denies it possesses nuclear weapons, it is estimated to have an inventory of around 80 warheads.
Join our new commenting forum
Join thought-provoking conversations, follow other Independent readers and see their replies