Angela Merkel suggests TTIP trade deal won't be concluded under Barack Obama's presidency
'We have made progress, quite a lot of progress, but they will not be concluded now'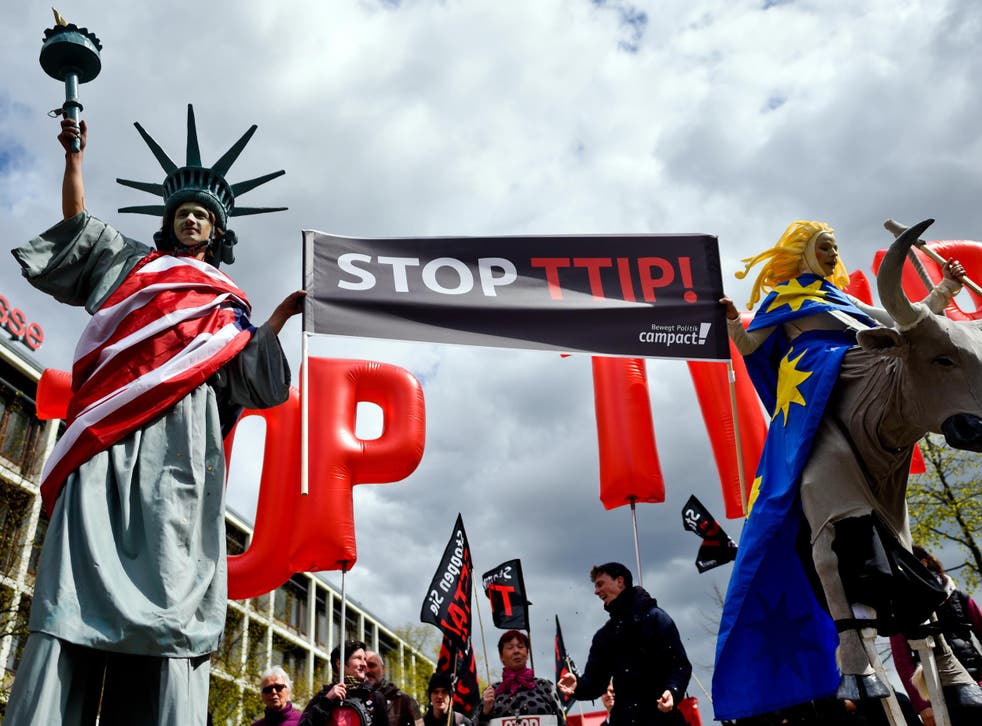 Angela Merkel has said the TTIP trade deal will not be completed now Donald Trump has been elected president of the United States.
Speaking at a joint press conference with US President Barack Obama, the German Chancellor said the United States represents an important trading partner for both Germany and the European Union.
"I've always come out strongly in favour of concluding a trade agreement with the United States of America," Ms Merkel said.
She added: "We have made progress, quite a lot of progress, but they will not be concluded now.
"But we will keep what we have achieved so far, and I'm absolutely certain one day we will come back to what we have achieved and build on it."
The 6 reasons why we should be scared of TTIP

Show all 6
Ms Merkel made the remarks after talks with Mr Obama during his farewell tour of Europe.
Mr Obama lauded the German Chancellor as an "outstanding" international partner.
He said she ha dshown integrity, truthfulness and a recognition that being a good leader also meant engaging with the world.
"All I can say is that Chancellor Merkel has been an outstanding partner, and Chancellor Merkel is perhaps the only leader left among our closest allies that was there when I arrived," he added.
Join our new commenting forum
Join thought-provoking conversations, follow other Independent readers and see their replies