Syria peace process: UN security council adopts resolution – but opposition say Assad should be excluded from talks
The resolution aims to have inclusive and non-sectarian governance within six months and free and fair elections within 18 months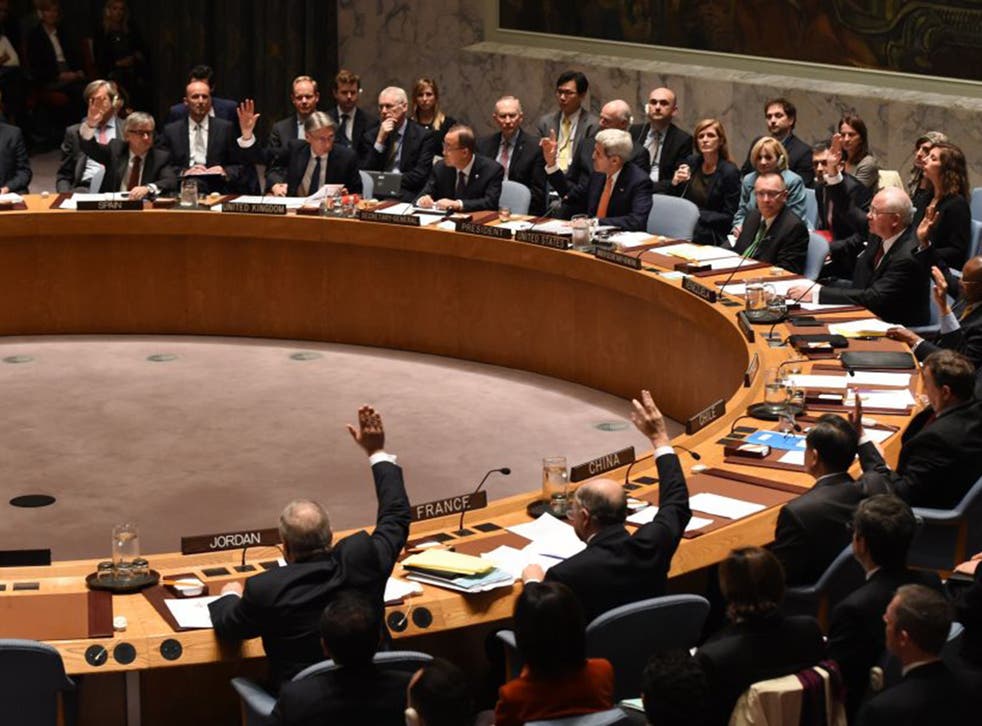 The UN security council has approved a landmark resolution outlining a peace process for the Syrian civil war which will see talks between representatives of Bashar al-Assad's government and the opposition.
Foreign ministers from 17 countries met for more than five hours to discuss the deal. The draft resolution, seen by the Associated Press, requests that UN Secretary-General Ban Ki-moon invites representatives from the Syrian government and opposition to "engage in formal negotiations on a political transition process on an urgent basis, with a target of early January 2016 for the initiation of talks".
It aims to have "credible, inclusive and non-sectarian governance" in the country within six months and hold "free and fair" elections within 18 months.
Moves towards a ceasefire between the two sides will also begin at the same time.
But the resolution does not spell out any future role Syrian President Bashar al-Assad will play in the negotiations.
It also acknowledges that the peace process will not end the violence on its alone because it excludes terrorist groups - such as Isis and their rivals Jabhat al-Nusra - from participating in the ceasefire.
The draft also stresses the process should be Syrian led saying the "Syrian people will decide the future of Syria".
But the UN representative for the main Syrian opposition group - the Syrian National Coalition - said the deadline was "too ambitious a timetable".
The man who will lead negotiations for the coalition - former Prime Minister Riad Hiab who defected in 2012 - said Mr Assad should have no role in the negotiations.
He also called for the end to allied air strikes and lifting on the siege on rebel controlled areas as "confidence building measures".
British Foreign Secretary Philip Hammond welcomed the progress of the resolution.
He said: "Syria has for too long been the world's biggest humanitarian and security crisis. The international community has now come together to work to end the bloody civil war in Syria and has paved the way for talks amongst the Syrian parties that will see a transition away from the murderous regime of Assad. This resolution gives us a timetable and a clear way forward. Of course there are many challenges ahead but the world has taken a great step forward to resolving the Syrian crisis."
Additional reporting by AP
Join our new commenting forum
Join thought-provoking conversations, follow other Independent readers and see their replies