US issues worldwide travel alert following embassy closures over al-Qa'ida security threat
Those affected include Kuwait, Egypt, Iraq and the United Arab Emirates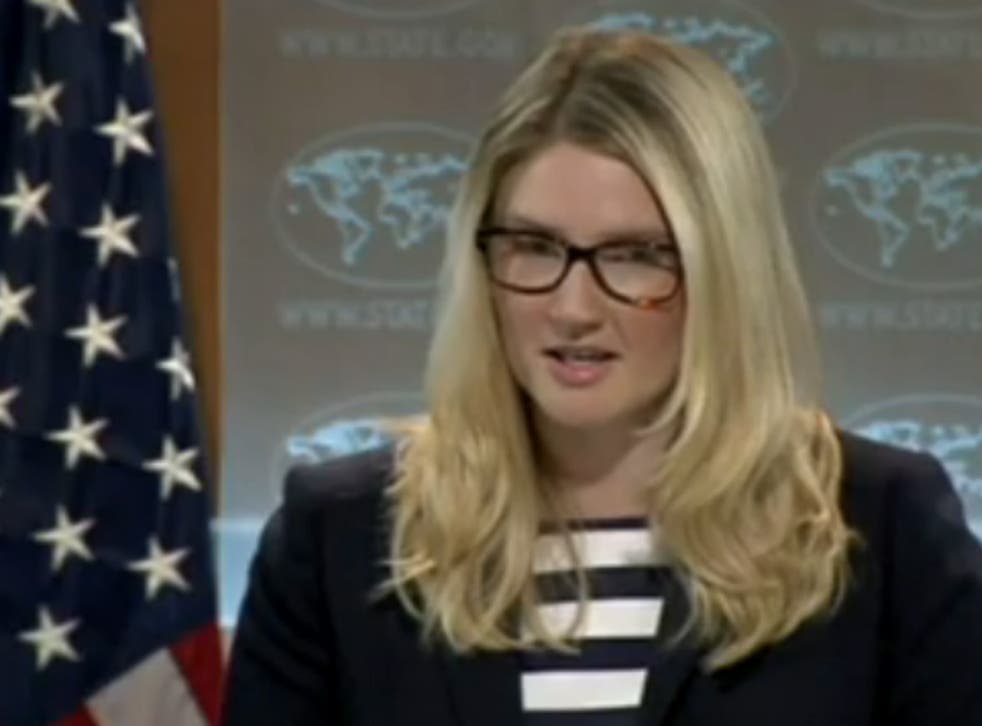 Several US diplomatic outposts in the Middle East and beyond that would ordinarily be open on Sunday will close this week following intelligence about a possible al-Qa'ida-linked threat against American embassies.
News of the closures was followed by a State Department travel alert today, warning US citizens of potential terrorist attacks, "particularly in the Middle East and North Africa, and possibly occurring in or emanating from the Arabian Peninsula."
"Current information suggests that al-Qa'ida and affiliated organizations continue to plan terrorist attacks both in the region and beyond, and that they may focus efforts to conduct attacks in the period between now and the end of August," the alert said.
The closures affect embassies in countries such as Kuwait, Egypt, Iraq and the United Arab Emirates. In some countries, the closure could extend beyond Sunday, the State Department said, without specifying the number of outposts that have been asked to suspend operations. Sunday is a working day in a number of countries across the Muslim world.
The security of US outposts became an issue of national debate last year when an attack on an American mission in the restive Libyan city of Benghazi on 11 September led to the death of four American citizens, including the country's ambassador J Christopher Stevens.
Today, a senior US Congressman disclosed that Vice President Joe Biden met with a group of lawmakers earlier this week to talk about the threat that has prompted this weekend's closures."
"It's my understanding that it is [al-Qa'ida] linked ... and the threat emanates in the Middle East and in Central Asia," Ed Royce, the chairman of the House of Representatives Foreign Affairs Committee, told CNN.
The network also quoted an unnamed senior US official as saying that intelligence agencies had picked up "more than the usual chatter" about a potential threat against US outposts.
An emergency message posted on the website of the US embassy in Kuwait City on Thursday informed visitors that "the Department of State has instructed certain US Embassies and Consulates to remain closed or to suspend operations on Sunday, August 4."
Similar messages had been posted on the websites of a number of outposts in various cities across the Middle East, including Abu Dhabi, Cairo, Tripoli in Libya, Riyadh, Baghdad and Sana'a.
"The Department has been apprised of information that, out of an abundance of caution and care for our employees and others who may be visiting our installations that indicates we should institute these precautionary steps. The Department, when conditions warrant, takes steps like this to balance our continued operations with security and safety," the State Department's spokeswoman, Marie Harf, said.
When asked about the duration of the closures on Thursday, she said: "It's specifically August 4th. It is possible we may have additional days of closing as well."
The attack on the Benghazi outpost last year sparked political controversy, with Republican lawmakers questioning the Obama administration's handling of the bloody episode. The then US Secretary of State, Hillary Clinton, was eventually called to testify about the attacks before Congress. But the controversy continues to simmer. In July, a group of Republican lawmakers wrote to the new FBI director James Comey, calling for an "aggressive" investigation in to the attack. They said the probe thus far had been "unacceptable."
Join our new commenting forum
Join thought-provoking conversations, follow other Independent readers and see their replies