Pope Francis tripled crowds at Vatican during 2013
6.6million people listened to the first Jesuit Pope give sermons last year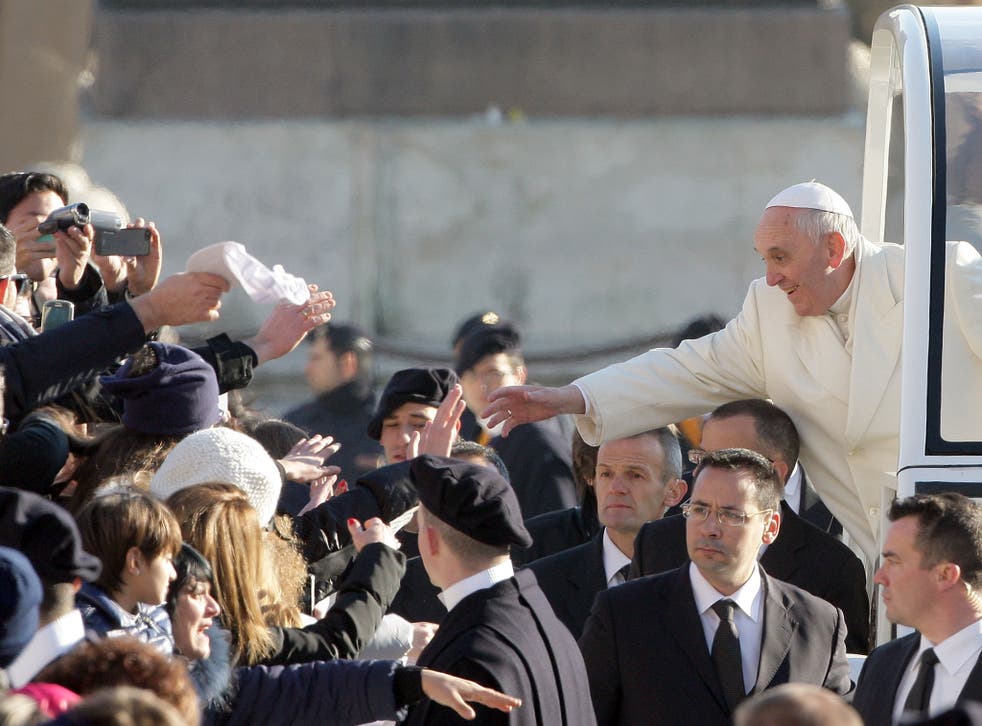 Pope Francis attracted over 6.6 million viewers to his audiences, Masses and other events in Vatican City in 2013.
Since being elected for the position in March, the first Jesuit Pope attracted almost triple the number of visitors that gathered to watch former Pope Benedict XVI speak at Vatican City in the whole of 2012.
The figures come from a combination of the number of tickets issued for papal events and estimates of crowd attending his weekly appearances at St Peter's Square.
In his first year as Pope, he was also beat Bashar al-Assad and NSA whistleblower Edward Snowden to win Time magazine's Person of the Year 2013 award.
Leading gay rights magazine The Advocate also named him person of the year by after he said: "If someone is gay and seeks the Lord with good will, who am I to judge?"
However, his track-record as a champion for gay rights in the Catholic Church was marred after he apparently expressed "shock" at gay adoption in December 2013.
The Bishop of Malta alleged that Pope Francis gave him his blessing to "speak out" against the Maltese Civil Unions Bill that aims to legalise gay adoption, in his Christmas Sermon.
Join our new commenting forum
Join thought-provoking conversations, follow other Independent readers and see their replies