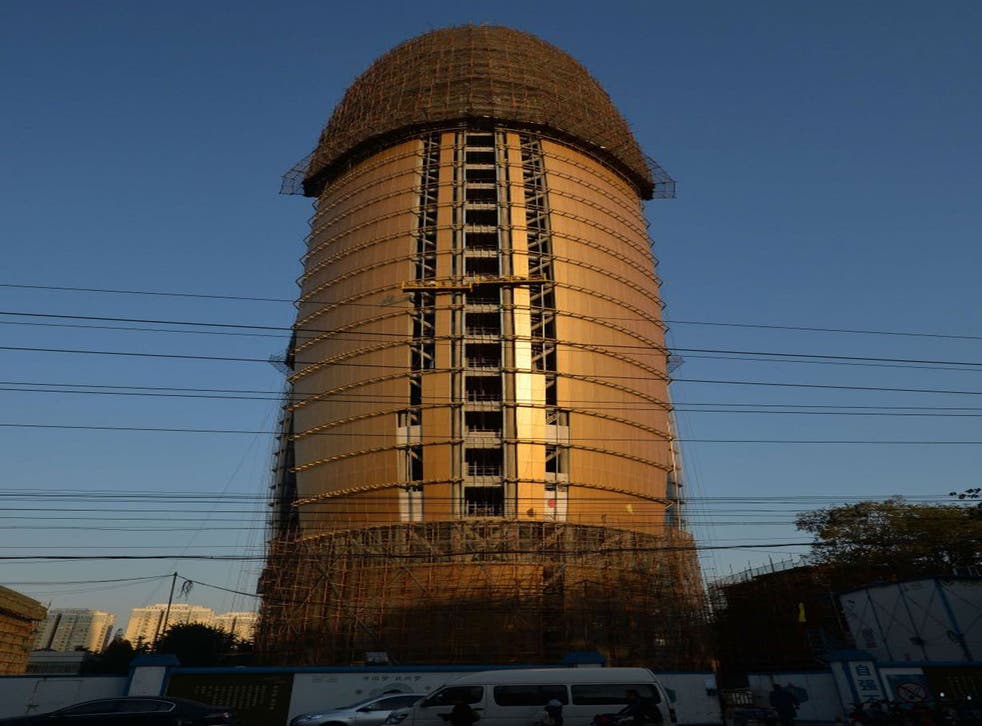 In the rush to modernise the Chinese capital in the past few years, Beijing residents have become used to odd-shaped buildings. The Olympic stadium, commonly known as the Bird's Nest; the headquarters of the state broadcaster CCTV, designed by Rem Koolhaas and shaped, Beijingers reckon, like a giant pair of underpants.
But little prepared them for the new People's Daily headquarters, a 150-metre structure that looks innocuous enough from most sides but from one angle on a nearby overpass looks alarmingly like a, well... please see picture above.
But now the building has generated fresh hilarity as cladding work reaches its end, to reveal that the building will not just be a giant phallic structure, but a giant golden phallic structure.
The architects say the building is designed to deflect wind and withstand the earthquakes that periodically rattle the Chinese capital.
The fact that the People's Daily is the official organ of the Communist Party of China has also caused a few chuckles.
The construction of the headquarters of the mouthpiece of the party has been followed with great delight by the Shanghaiist website, which has been giddy with glee at the prospect of the building and spoken of how "the jokes write themselves".
The Communist Party has 82 million members, but some wags online have wondered how many of these will be "gold members". Most jokes about the building on Sina Weibo, China's version of the banned Twitter network, appear to have been banned, as the words "People's Daily" and "building" don't work.
Join our new commenting forum
Join thought-provoking conversations, follow other Independent readers and see their replies