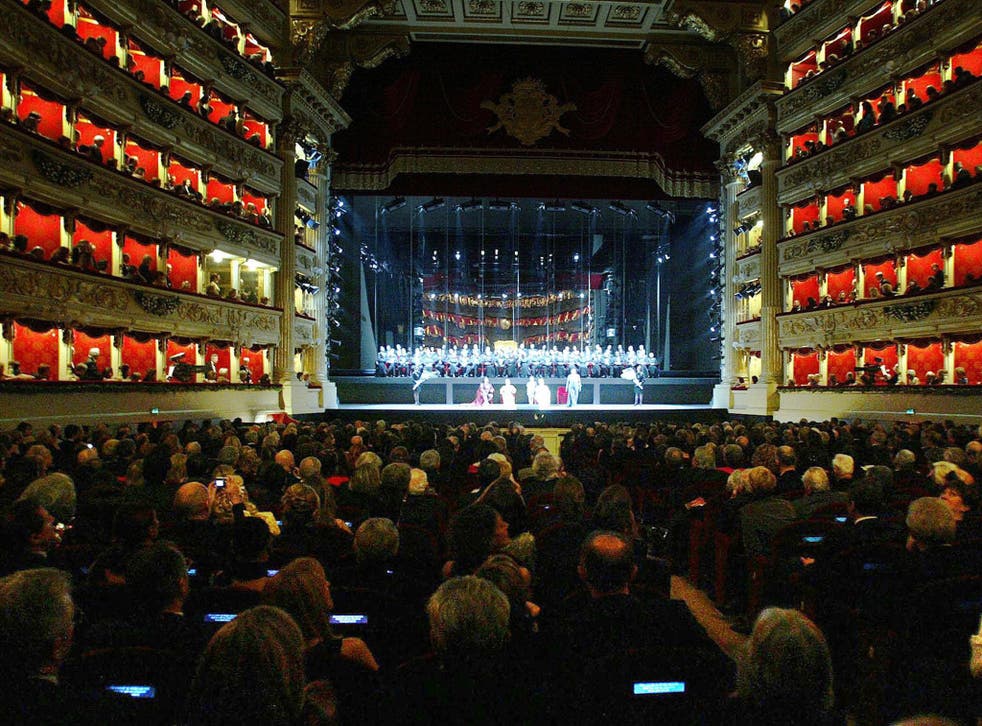 Even the mighty Scala is bowing to the effects of the recession. The famous Milan opera house will produce three fewer operas than usual in the 2013-14 season owing to the economic crisis, the general manager Stéphane Lissner announced last week.
Ironically, the cutbacks come as Italy, the birthplace of opera, prepares for the bicentennial celebrations of its greatest composer of opera, Giuseppe Verdi.
Mr Lissner said he chose to reduce the number of productions in response to declining revenues, rather than raising ticket prices or cutting back on rehearsals. He had tried but failed to get a guarantee of a secure level of state funding for the next three years. Still, Verdi will feature strongly with La Traviata opening the 2013-2014 season, following by six ballets and nine other operas – three less than usual – including Il Trovatore and Simon Boccanegra.
But the economic as well as cultural cost of squeezing spending on arts and culture has been highlighted by Milan's mayor, Giuliano Pisapia. He cited research from the city's Bocconi business school that found every €1 invested in the opera house meant another €2.7 spent in the region. "Supporting the theatre means supporting the country," he said.
And Italy certainly needs to do everything it can to boost its moribund economy. Official statistics this week show the painful recession is continuing; Italian retail sales dipped by 0.3 per cent in March.
The economy has been contracting since mid-2011, with austerity measures and tax increases squeezing the budgets of many Italians.
Join our new commenting forum
Join thought-provoking conversations, follow other Independent readers and see their replies