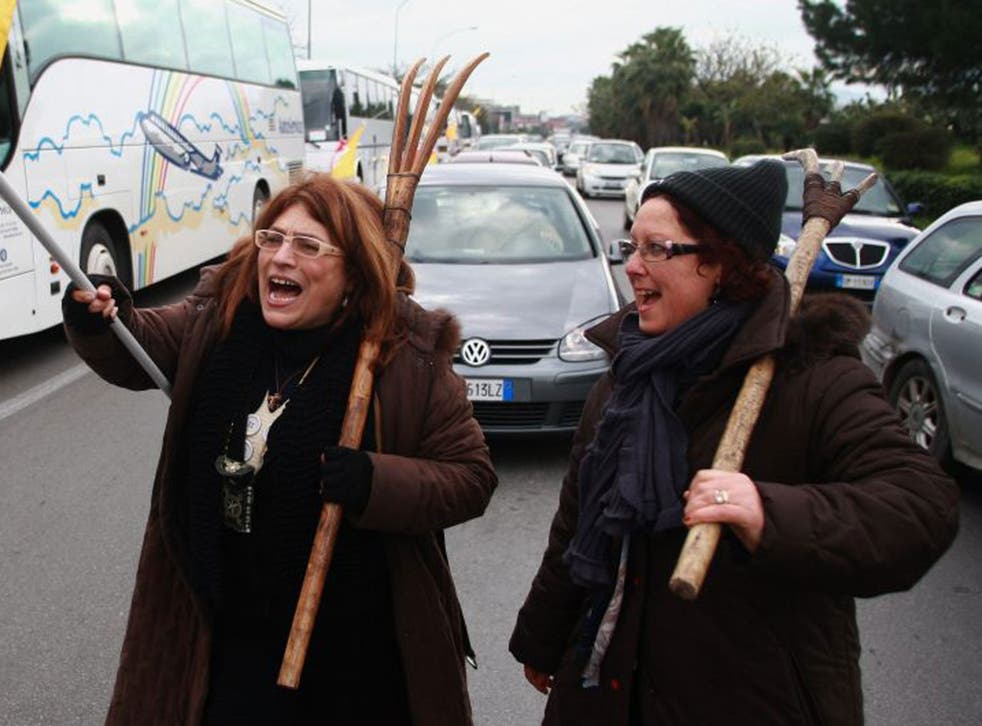 The "Pitchfork movement" has taken the establishment here by surprise – and shows that angry populism in Italy is far from over.
Tens of thousands of political and student protesters have joined truckers in a series of crippling nationwide strikes as part of the so-called Pitchfork (Forconi) Movement, blocking streets in a number of cities in Italy. The surge of unrest has caught the authorities on the hop. In Turin, protesters opposed to austerity-driven tax hikes have blocked traffic. In Genova, demonstrators occupied the central square, and in nearby Savona they gathered in front of the offices of the hated tax-collection agency Equitalia.
Most interestingly the battle lines are not drawn on straightforward life-right political lines; far-right groups and even ultra football fans have joined in while union leaders have distanced themselves, saying the action is "not organised and without clear purpose".
Populist rabble-rouser Beppe Grillo said events "could be the start of a fire or the harbinger of future and perhaps uncontrollable revolts". Italy's right-wing interior minister Angelino Alfano today upped the ante by threatening reprisals if the violence seen in several Italian cities on Tuesday was repeated.
But in one already-celebrated incident riot police in Turin removed their helmets in a sign of solidarity with the protesters. Some reports suggest that police officers with batons and helmets earn as little as €1,300 (£1092) a month, giving weight to claims the groundswell of unrest stems from Italy's rapidly rising levels of poverty.
Join our new commenting forum
Join thought-provoking conversations, follow other Independent readers and see their replies