Santa tracker live: Follow Father Christmas's journey around the world
The original tracker was started by the North American Aerospace Defence Command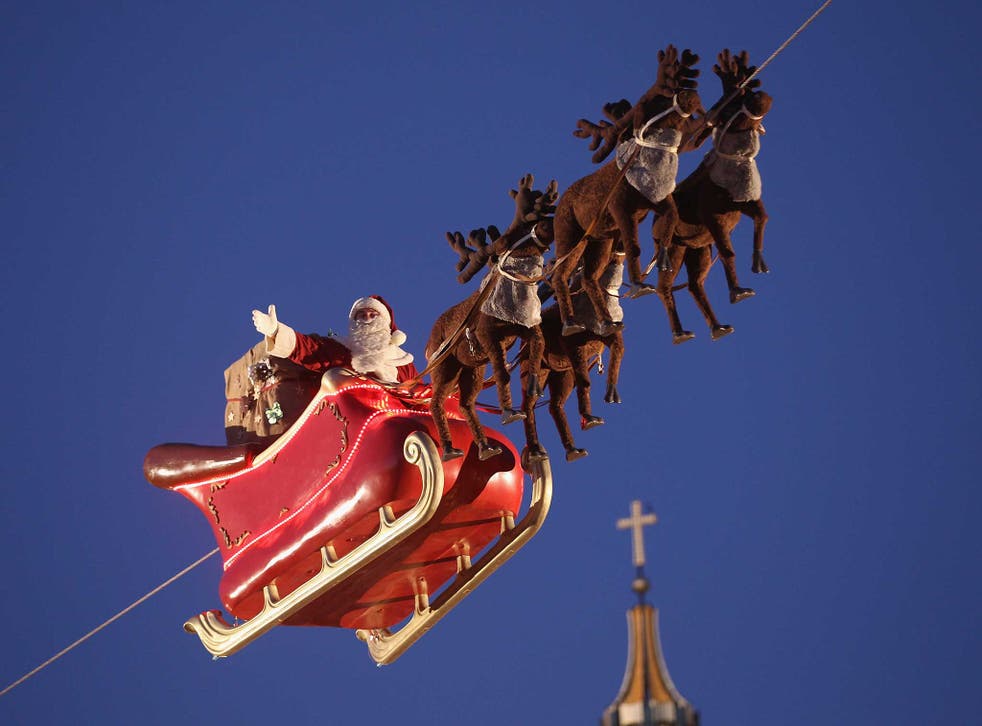 Excited children – and a fair few adults no doubt – can track Father Christmas as he makes his annual present giving journey around the world.
There are two ways to track Santa this year: either the Google tracker (which allows you to play games and learn) or the more traditional Norad, North American Aerospace Defence Command, tracker.
The Norad tracker was begun shortly after the Second World War when Colonel Harry Shoup, later known as the Santa Colonel, ordered staff to pick up the phone after the base's telephone number was accidentally published encouraging children to ring Santa.
During the Cold War those staffing the phones told reporters they were tracking Father Christmas "against possible attack from those who do not believe in Christmas," according to the South Morning Herald.
Now in its 60th year, the operation has expanded and includes famous contributors – among them Michelle Obama this year – who are expected to man the phones and answer American children's queries about Santa.
Join our new commenting forum
Join thought-provoking conversations, follow other Independent readers and see their replies