Turkish president now claims Russia is buying oil from Isis
President Recep Tayyip Erdogan: 'We have the proof in our hands. We will reveal it to the world'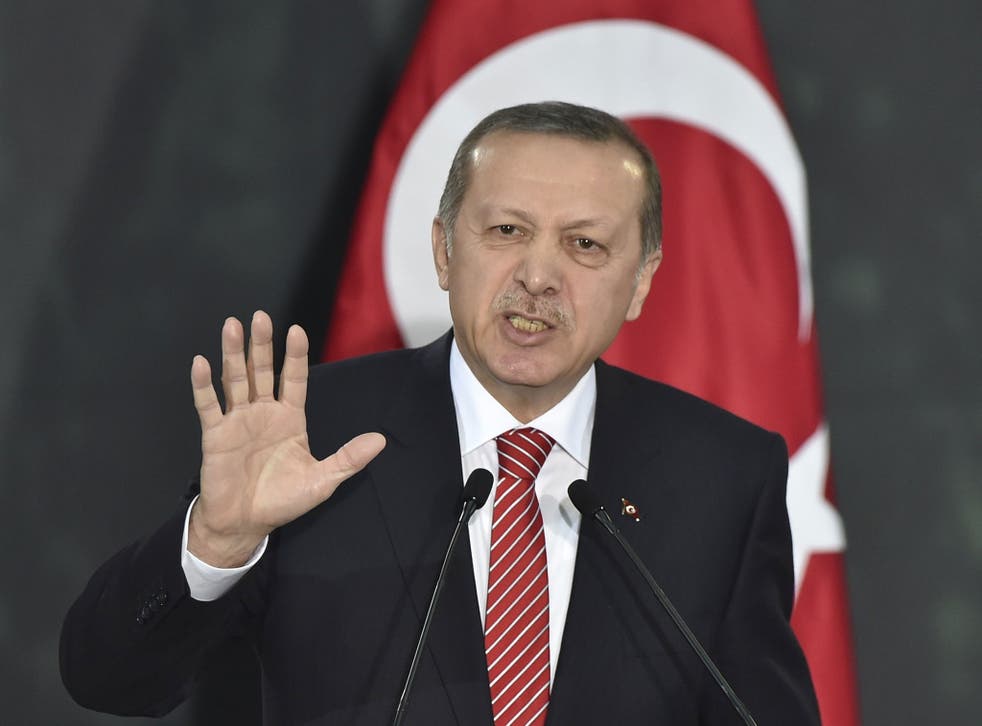 Turkey's president has now claimed that he has proof that Russia is involved in illegally buying oil from Isis militants in Syria.
Less than a day after Russia claimed to have published proof that Turkish trucks have been filling up with oil at its border with Syria – a claim the country denies – its President Recep Tayyip Erdogan has announced that he has proof that Russia is apparently trading with Isis over oil.
"We have the proof in our hands. We will reveal it to the world," said Mr Erdogan, according to the Daily Mail.
The two countries have been locked in an escalating war of words after Turkey shot down a Russian war plane on November 24, after claiming it had strayed into its airspace and had warned Russia about this.
Russia denies its plane ever entered into Turkey's airspace.
Yesterday, Russia claimed to have published proof that the Turkish president and his family were benefitting from the illegal smuggling of oil from Isis-held territory.
Russian plane shot down by Turkish jets

Show all 5
Moscow's Ministry of Defence released satellite images which they claimed show columns of tanker trucks loading with oil at an installation controlled by Isis in Syria, before crossing the border back into Turkey.
Anatoly Antonov, Russia's deputy defence minister, said: "Turkey is the main consumer of the oil stolen from its rightful owners, Syria and Iraq.
"According to information we've received, the senior political leadership of the country – President Erdogan and his family – are involved in this criminal business.
"In the West, no one has asked questions about the fact that the Turkish president's son heads one of the biggest energy companies, or that his son-in-law has been appointed energy minister. What a marvellous family business."
In today's state of the nation address, Mr Putin again brought up the claims, saying: "We know that Turkey is filling its pocket and allows terrorists to earn money by selling oil stolen from Syria."
Mr Erdogan had branded Russia's claims as "slander" and said that he would stand down if the allegations were ever proved.
He had also said he did not want relations with Moscow to worsen.
Join our new commenting forum
Join thought-provoking conversations, follow other Independent readers and see their replies