Where's the cat? Hungarian artist posts follow-up 'Where's Wally' style puzzle
Follows popular 'Where's the panda' game released earlier this month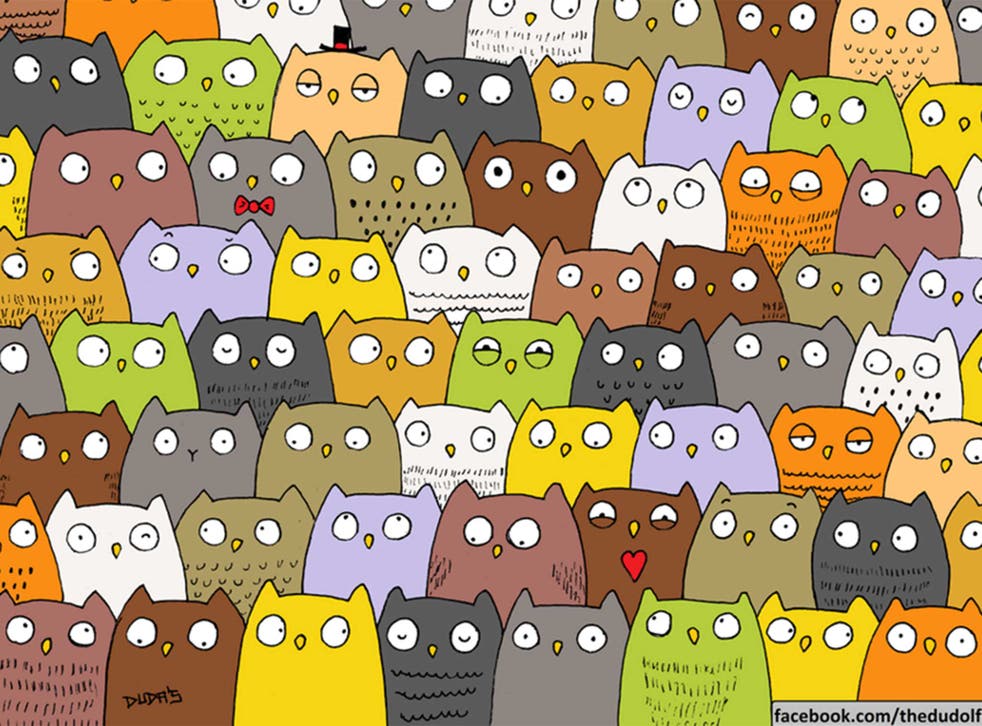 A Hungarian artist has created a follow-up to the hugely popular "spot the panda" game.
Gergely Dudás, who hid a panda among snowmen earlier this week, released his latest creation ahead of Christmas Day – prompting thousands to attempt to find the elusive cat.
Like the panda drawing, the owls (and lone cat) drawing also contains references to the upcoming holiday with some of the birds wearing festive hats and sporting cheerful bowties.
On Twitter, the image has already been retweeted more than 1,000 times, with the same image on Facebook shared almost 10,000 times.
Online, some fans claimed they had already found the cat, with many claiming it was much easier than the previous mind-bending image.
Once found, many users claimed the cat in question "looks a little scared!" (Probably because he's surrounded by owls.)
The Where's Wally type illustrations have proved hugely popular. More than 100,000 people shared the snowmen and panda drawing.
Join our new commenting forum
Join thought-provoking conversations, follow other Independent readers and see their replies