Why we need an International Day for the Elimination of Violence Against Women
The UN is raising awareness of rape, abuse and slavery around the world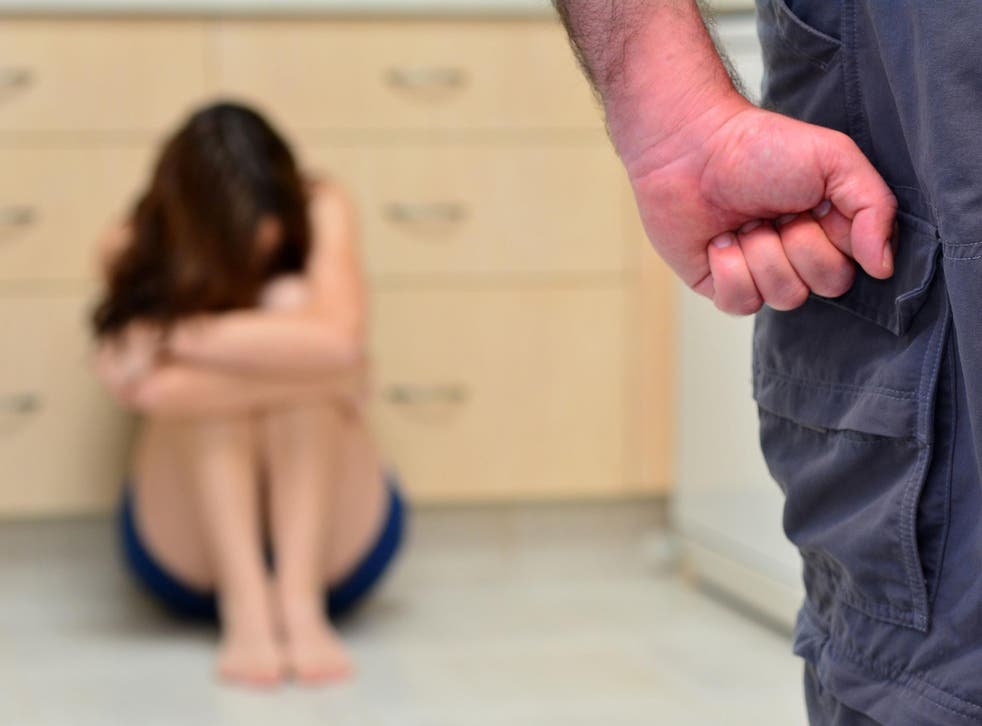 Two women are killed every week in England and Wales by a current or former partner and more than a third of women will be sexually or physically abused in their lifetimes.
Those are some of the statistics being revealed to mark the International Day for the Elimination of Violence Against Women.
The UN-backed event aims to raise awareness of the "global pandemic" of violence against by women and girls around the world, from domestic violence to rape, slavery, female genital mutilation and forced marriage.
The date of 25 November was chosen to commemorate the Mirabal sisters - three political activists from the Dominican Republic, who were brutally assassinated in 1960 for opposing the dictatorship of Rafael Trujillo.
Secretary-General Ban Ki-moon said sexual and gender-based violence was the "most extreme form of global and systemic equality" experienced.
"It knows no geographic, socio-economic or cultural boundaries," he added.
"Worldwide, one in three women will suffer physical or sexual violence at some point in her life, from rape and domestic violence to harassment at work and bullying on the internet."
Citing the kidnapping of more than 200 Nigerian schoolgirls, atrocities committed against Iraqi women in the continuing conflict and the gang rape of Indian girls, he urged people to "end the silence".
He added: "Everyone has a responsibility to prevent and end violence against women and girls, starting by challenging the culture of discrimination that allows it to continue.
"We must shatter negative gender stereotypes and attitudes, introduce and implement laws to prevent and end discrimination and exploitation, and stand up to abusive behaviour whenever we see it."
The drive for awareness comes after several high-profile feminist campaigns, including Emma Watson's HeForShe campaign calling on men to support their friends, girlfriends and family.
In pictures: India in shock after teenage girls 'gang raped and hanged'

Show all 13
The Fawcett Society's "This is what a feminist looks like" T-shirt campaign also drew some high profile supporters in Ed Miliband and Nick Clegg, despite the ensuing controversy about the manufacturing process.
But despite these positive signs, violence against women is still at unacceptable levels in the UK, Europe and around the world.
Here are some statistics that show why we still need the International Day for the Elimination of Violence Against Women.
In the UK:
Around 1.2 million women suffered domestic abuse in 2012.
85,000 women were raped in 2012 and over 400,000 women were sexually assaulted.
18,915 sexual crimes against children (mostly girls) under 16 were recorded in England and Wales in 2012/13.
In 2013, the Government's Forced Marriage Unit gave advice or support related to a possible forced marriage in 1,302 cases. 82 per cent of cases involved female victims.
At least 66,000 women in England and Wales have been subject to female genital mutilation.
Sexual bullying and harassment are routine in UK schools. Almost one in three 16-18 year old girls have experienced 'groping' or other unwanted sexual touching at school.
An FOI request by the The Independent published in August 2014 showed that more than 320 rapes were reported in UK schools over the past three years.
Figures from End Violence Against Women UK
Around the world:
35 per cent of women and girls globally experience some form of physical and or sexual violence in their lifetime with up to seven in ten women facing this abuse in some countries.
It is estimated that up to 30 million girls under the age of 15 remain at risk from FGM and more than 130 million girls and women have undergone the procedure worldwide.
Worldwide, more than 700 million women alive today were married as children, 250 million of whom were married before the age of 15. Girls who marry before the age of 18 are less likely to complete their education and more likely to experience domestic violence and complications in childbirth.
The costs and consequence of violence against women last for generations.
Figures from the UN
Join our new commenting forum
Join thought-provoking conversations, follow other Independent readers and see their replies