Stripped back and symmetrical: The new interior design trends
There will bold new trends on show in the coming year, subtle but with plenty of impact, says Amira Hashish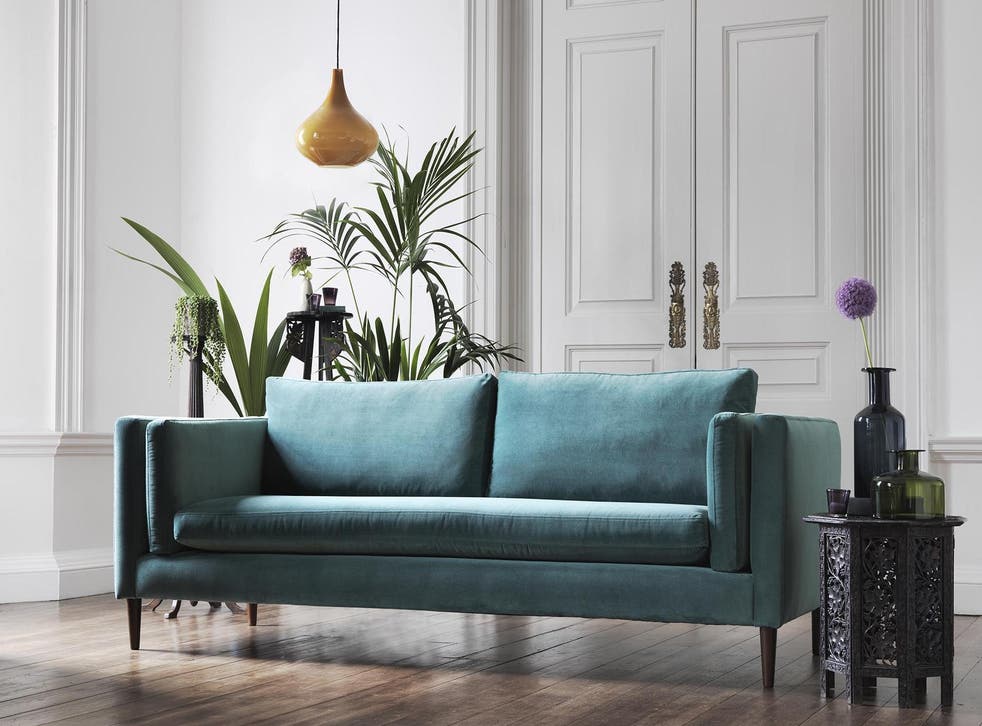 The interior design world has bold new trends in store for 2017. Taking influence from Japanese minimalism, the use of symmetry in spaces will become increasingly popular. Hot off the Louis Vuitton S/S 2017 menswear catwalk, it is all about those pared-back clean lines fused with origami-inspired accessories.
Elma Malik, dining and cabinet buyer at Furniture Village, says it is the perfect look for the dining room: "Using symmetry to create a natural sense of balance, accessories are subtle yet impactful. Statement lighting draws the eye without overpowering, allowing the craftsmanship of the wooden pieces to take centre stage."
Malcolm Walker, director of product, emphasises how relaxing this stripped-back style is and would encourage bringing elements of nature indoors with oversized lush green plants and natural textures: "Keeping accessories to a minimum, simple, comforting statement pieces and earthy neutrals enrich the mindful appeal and allow us to enter a state of gentle calm."
This ties in nicely with geometric design, a must for any makeover in the new year. Don't be afraid to use it in the bedroom or living room. When teamed with a few carefully chosen pieces of furniture it might create the ideal backdrop for a statement wall, bed or chair.
The new Design Lab collection from sofa.com features geo inspired designs from Barnaby Gates. The eye-catching Owl is a whimsical twist on a traditional woodland pattern. Woven into a heavy linen to emphasise the rustic feel of the design, the hand drawn owl nestles into a bold "honeycomb" backdrop. Palm Trellis exudes old-school glamour by combining repetitive engraved palm motifs with parallel lines, laser cut on to a sumptuous emerald green velvet for a dramatic, art-deco-inspired effect.
On to the seasonal hues we will all be craving. Always setting the tone, Pantone has announced a zesty shade of green, named Greenery, as its colour of the year. They describe it as refreshing and revitalising. Retailers such as John Lewis, Stark Carpets, lighting company Pooky and California Shutters are already stocking homeware in the stand-out shade.
It is a sign of the move towards interiors that are bright and vivid. Sian O'Neill, head of marketing and online at Topps Tiles, predicts that sea blues and classic teals will be statement colours.
"It's time to ditch the neutrals and splash some colour for a vibrant 2017," says O'Neill. "We all know the rich tones nature has to offer but beautiful deep greens and soft blues of the ocean are key. These along with teals and opalescent finishes are set to be dazzling on wall or floor tiles as well as all interiors."
Explorers will be keen to know that it is good to go global. Desert-inspired tribal prints and oriental finds will be all the rage. Pick up authentic pieces from your travels and work them into your home for an eclectic palette.
Touch is important, too. Sofa Workshop has marked velvets as its key fabric for the coming year. The Eden sofa and Red Collection Lexington sofa bring an elegant and glamorous aesthetic to the home using luxuriously plush velvets in bright colours.
Also keep an eye out for wicker. Dorset based shop Orgetto, which has an online store, stocks lovely storage baskets made from the plant-based material. No machines are used at any stage of their production process. Each one is woven by hand in the Njombe region of Tanzania. The natural milulu grasses used to make them have subtle variations in colour and texture, giving each basket its own unique character.
They would complement terracotta, which is emerging as a major trend for this season and serves to add warmth to rooms. Furniture Village's Malcolm Walker explains raw exposed brickwork juxtaposes perfectly with textures of plush brown leather, wood grains and dark glass, bringing a retro appeal to an otherwise modern setting. Hints of grey offer a sharp, cool contrast to the orange and brown notes of the base palette, accentuating the masculine.
Confidence is key for the new wave of interior design. No matter what style you find alluring, approach it with vigour.
Follow Amira Hashish on Twitter @amiranews and Instagram @thedesigneditor
Join our new commenting forum
Join thought-provoking conversations, follow other Independent readers and see their replies