Wrestle back control of your cash
After every adult in the country owes around £1,000 more than they did last year, Kate Hughes offers advice with a survival guide on how to be wise with your money this year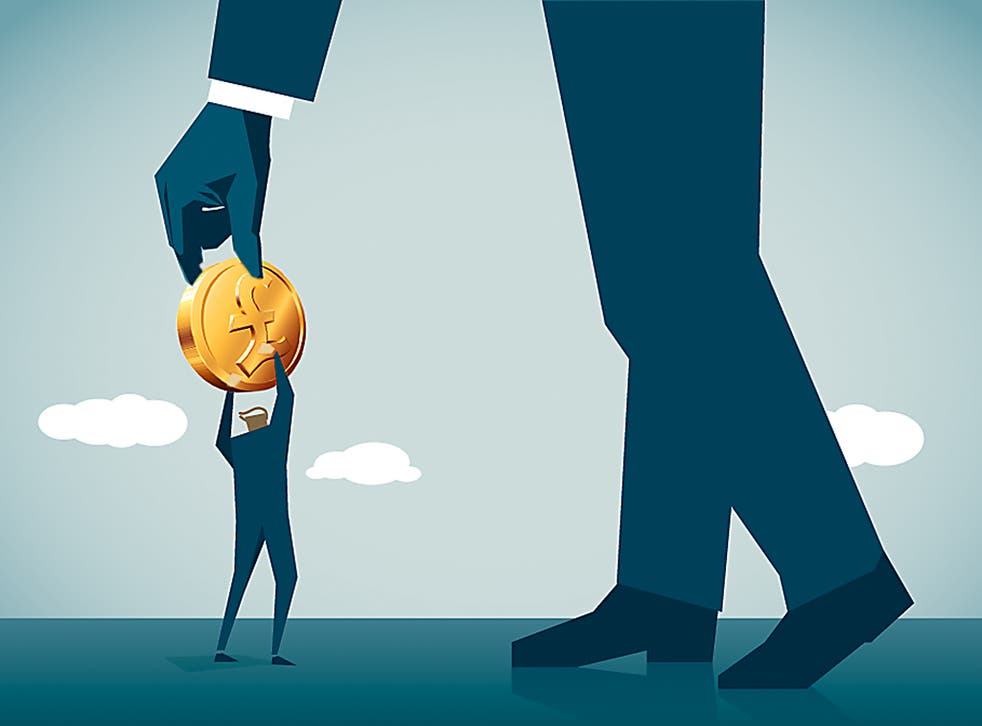 The world became very small in 2016. Suddenly, decisions made in glass towers and ancient, wood-panelled senates thousands of miles away began to impact on our very personal finances in increasingly overt ways, from the amount of interest we pay on our mortgages to how much a tank of fuel sets us back. While that may have been the case since the dawn of the global economy, as we slip over the dateline and the worldwide community continues to beam into our consciousness in real time, there's a sense that everyone but us is in charge of our money. This year, the uncertain legacy of some remarkable political and economic decisions seem set to make that feeling all the more acute. And that makes having a tight, informed and pro-active handle on your cash more important than ever before.
Debt
Just as we entered the spending season, the Money Charity released figures that show we have passed a landmark in personal debt levels. Collectively, we now owe more than £1.5 trillion on unsecured loans from overdrafts and personal loans to credit cards. Not taking into mortgage debt (another £1.2 trillion, give or take) every adult in the country now owes, on average, in excess of £1,000 more than they did last year. With ultra-low interest rates, it's all too easy to be lulled into believing this is a manageable state of affairs, but as Mark Carney, governor of the Bank of England, recently warned, inflation is due to increase to 2.7 per cent this year, and with higher inflation come higher interest rates. It's time to pay down and pay off. As quickly as possible.
Mortgages
With expectations of higher interest rates in 2017, and a very different sentiment today compared with the day in early August when the base rate fell to 0.25 per cent, there had already been a rise in the amount of mortgage rejigging by on-the-ball homeowners and landlords at the end of 2016. "The talk of the base rate being cut again has faded and there's even potential for an increase," suggests David Hollingworth, associate director for L&C Mortgages, who believes that 2017 is going to be all about locking in rate deals, as some mortgage offers have already starting increasing their rates. "Continued uncertainty and a very competitive fixed-rate market is likely to point in one direction, with borrowers taking the chance not only to save money but also to protect against upward pressure on rates if it gains momentum."
If borrowers like the look of a fix, particularly with existing equity of 35-50 per cent, then the next question will be how long for. The shorter the term, the cheaper the deal, such as Yorkshire Building Society's two-year fixed rate product at 1.17 per cent. For longer peace of mind, First Direct offers a five-year fix at 1.84 per cent and Coventry Building Society is currently advertising a 10-year fix at 2.39 per cent.
Savings
After a year of being well and truly out in the cold, the first potential base rate rise in more than nine years will be music to savers' ears, even if it is accompanied by higher inflation rates. Savings providers have already begun to respond to the change in sentiment with recent improvements in fixed rate bonds, for example. "However, given that increased inflation isn't expected to be as a result of a booming economy, whether the Bank of England reacts remains to be seen," says Susan Hannums, director at independent savings adviser Savingschampion.co.uk. "Of course, a rise in the base rate is not the only factor when it comes to improved savings interest rates and it is often the competition between providers and their need and desire to pull in savers' money that pushes rates back in the right direction.
There are some definites in the savings world for 2017 though, not least the return to £85, 000 worth of protection from the Financial Services Compensation Scheme, the new NS&I bonds announced in the Autumn Statement at 2.20 per cent fixed for three years, the new and improved £20,000 ISA allowance as of April, and the new Lifetime ISA for 18-40 year-olds. "If you are looking to tie your funds up for a period of time, you can get a short-term bond for one year for 1.40 per cent from app-based provider Atom Bank," suggests Hannums. "If you prefer a longer term, Hanley Economic Building Society offer 1.65 per cent for three years, or for a five-year term you can get 2.01 per cent from Masthaven Bank."
Currently though, high interest current account remain the go-to for many savers as they still offer rates of up to 5 per cent from Nationwide and 3 per cent from Tesco's, head and shoulders above many traditional savers accounts, albeit with some fairly serious restrictions.
Investments
For the UK equity market, 2017 is about one word: Brexit. "A 'hard' Brexit could well snuff out the autumn rally in sterling, especially as Britain still runs a combined annual budget and trade deficit that would shame a banana republic," warns Russ Mould, investment director for AJ Bell. "That in turn could boost the overseas earners in the key indices, although this trade is now well known and ironically the real value may be appearing in the downtrodden domestic names, such as real estate plays and consumer discretionary stocks, where a lot of the potential damage offered by a 'hard' Brexit is priced in. This may offer further scope to funds known for their value-hunting expertise, especially as Brexit does not turn out to be as bad as feared."
In general, though, despite being tempered by higher inflation, interest rates and input prices (think oil), Michelle McGrade, chief investment officer for TD Direct Investing, believes the backdrop for 2017 Is shaping up to be a pro-growth environment. "The UK and US stock markets are in the midst of the third longest bull market in history, which was a concern. However, the markets have the potential to go higher in this new pro-growth environment. The headline number for the major indices may not move that much, but we are expecting a broader rally from companies whose shares have been rather stagnant over the last few years.
"We believe it's best to gain exposure to the increased infrastructure spend by investing in a broad range of sectors rather than focusing on pure infrastructure plays, " McGrade suggests. "Many of the existing infrastructure funds, though solid investments, will not directly benefit from the new government spend. ETFs may therefore be a better option. "
Elsewhere, though, despite short-term turbulence as markets assess the Trump effect, markets sold off after the US election are starting to look reasonable value again, with oil reliant countries perking up with the revival in the oil price and offering long-term potential. China too, is starting to looking interesting once more as "the world has underestimated how carefully this country is managing its growth," McGrade suggests. And at the other end of the scale, global-warming commitments from the world's biggest powers and huge advances in technology mean sustainable investments could truly come into their own in 2017.
Register for free to continue reading
Registration is a free and easy way to support our truly independent journalism
By registering, you will also enjoy limited access to Premium articles, exclusive newsletters, commenting, and virtual events with our leading journalists
Already have an account? sign in
Register for free to continue reading
Registration is a free and easy way to support our truly independent journalism
By registering, you will also enjoy limited access to Premium articles, exclusive newsletters, commenting, and virtual events with our leading journalists
Already have an account? sign in
Join our new commenting forum
Join thought-provoking conversations, follow other Independent readers and see their replies