Buy in 'Broadchurch'; Mansion Tax around the UK; HS2 help: The Home Front
A roundup of the week's property stories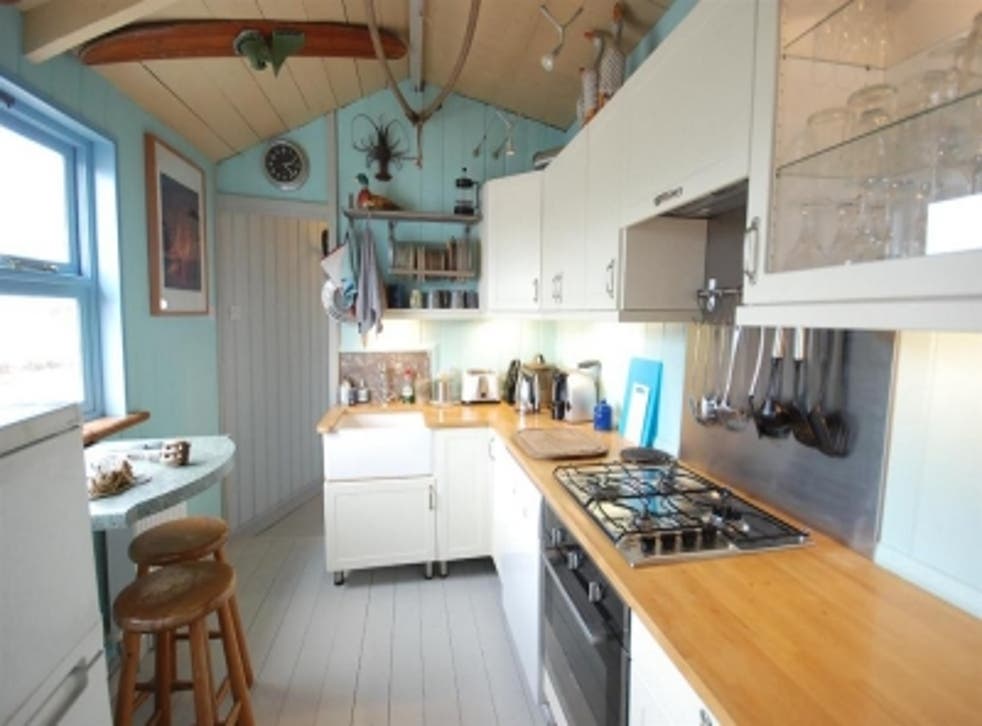 The return of ITV's Broadchurch has seen searches for property triple in West Bay in Dorset, one of its filming locations, says Rightmove. It has also prompted 12 times as many searches for the non-existent village of "Broadchurch" itself. "Property searches in West Bay have been increasing every week since the first episode," said Miles Shipside, Rightmove director and housing analyst.
"As well as these spikes in interest in filming locations, we also see hundreds of searches for fictional places on Rightmove every year, places like Downton Abbey and even Coronation Street." Rightmove reports that visits to its website were up more than 10 per cent in the first two weeks of January compared to last year.
Bank of Mum, Dad and Grandparents
According to Lloyds Bank, the biggest single "bill" for parents helping out their adult children financially is enabling them to get on to or up the housing ladder, a total cost of £8.3bn (an average of £13,281 per child). Indeed, just over half of 25-to-29-year-olds say that they could not afford to buy a house without this. In addition, grandparents provided just under £1.9bn to the house-hunting pot.
Help for those affected by HS2
Patrick McLoughlin, the Transport Secretary, has announced a new package of compensation and assistance for people living along the London to Birmingham route of High Speed Two (HS2).
Owner-occupiers of homes between 60 and 120 metres from the line in rural areas can submit an application to sell their property to HS2 Ltd at its full value under the voluntary purchase scheme.
This would be the value of the property if there were no plans for HS2. Alternatively, these eligible property owners will also have the option to accept a cash offer of 10 per cent of that same value and stay in their homes.
Rent roundup
Rent rises in 2014 were highest in Leicester, Southall and Cambridge, says HomeLet – which reports that Colchester, Croydon and Brighton saw the biggest yearly falls.
Its annual review shows that on average rents across the UK in 2014 were 6.6 per cent higher than in 2013, with the average monthly rent in the UK £867.
Average rent in Scotland dropped 0.4 per cent in December, down to £536 per month, according to figures from Your Move. This means that average monthly rents in Scotland are now only 1.2 per cent higher than a year ago.
A separate report shows that advertised rents fell in East Anglia and the South-east in the last three months of 2014. The figures from Move with Us indicate that two of the cheapest places to rent are now Yorkshire and Humber (£683 per month) and Wales (£744).
Burst pipes
With temperatures dropping, David Watkins, property claims manager of Allianz Insurance, has put together advice for readers. "We'd advise homeowners to insulate exposed pipes in the attic and wrap tanks with good quality lagging to keep heat contained," he said. "It's also a good idea to switch on heating to a minimum temperature, even when you are out of the property."
Long save to buy
The average young couple with a child would have to save for 12 years before they could afford to buy a home locally, says Shelter. Research for the housing charity suggests that couples without children face nearly seven years of saving, while single people face a wait of more than 13 years on average.
Bathroom turn-offs
Bathroom retailer ukBathrooms.com asked more than 1,000 people "What do you find most off-putting in a bathroom when buying a house?" Half put black mould or a bad silicone finish at the top of the list, while a quarter went for outdated bathroom suites. Even damaged tiles would put 9 per cent off.
Mansion tax
About 2.5 per cent of London homes would be affected by a proposed "mansion tax" on properties worth more than £2m, according to estate agent Knight Frank, which has analysed 10 other areas to work out the top 2.5 per cent by value and the equivalent "mansion tax" starting point in each.
The top 2.5 per cent of the West Midlands property market represents homes worth more than £472,216 and in the North-east it is £343,558.
Tenant fees
A survey of more than 4,000 flat and house sharers by spareroom.co.uk shows that about 43 per cent of renters pay an average of £298 each in fees to letting agents and landlords. And two-thirds said they had to pay "admin costs".
Highest number of movers for seven years
The number of homeowners moving increased by 8 per cent in 2014, according to Lloyds Bank, which estimates that 365,400 people upped sticks. However, the figure was still less than half the all-time high recorded in 2004 of 886,700.
Join our new commenting forum
Join thought-provoking conversations, follow other Independent readers and see their replies