Emma Townshend: Kew's festival of 'poison' plants is as educational as it is part of a grand tradition
Drugs shame? Far from it, says Emma Townshend.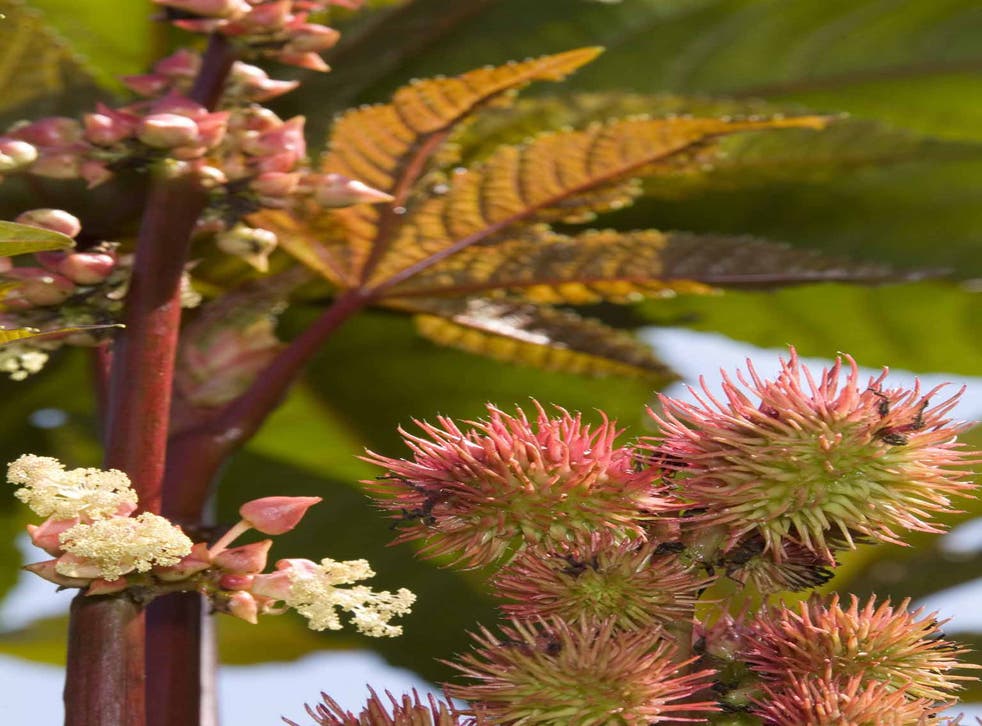 'Kew Gardens Drugs Storm" was the rather bracing headline that went viral last week, thanks to the sterling work of some of Fleet Street's, ahem, finest.
I already knew that Kew had dedicated its summer festival this year to celebrating the healing powers of plants, but as autumn draweth in, over at the Royal Botanic Gardens they'd apparently turned to the dark side, with a cunning plan to spend the next month encouraging visitors to discover marijuana and hallucinogenic mushrooms.
Yet it would hardly be the first time gardens have got a bit toxic. The most famous "poison garden" in the UK is in Northumberland, at Alnwick Castle. The Duchess of Northumberland got the idea after visiting the botanic garden in Padua, the oldest of its kind in the world. Though often attributed to the Medici, that garden was founded by the Venetian Republic, then passed into the hands of those Johnny-come-lately rascals somewhat later. To this day, Padua contains several beds of "Medicinal and Poisonous Plants", demonstrating the close relationship between therapy, toxicity and, er, actual death.
A poison garden is certainly a good sell. Alnwick's has a specially designed ironwork gate, locked at night, with a wonderful skull and crossbones emblazoned across it. And the duchess has always been clear about her motives in setting it up: "I felt that most children I knew would be more interested in hearing how a plant killed, how long it would take you to die if you ate it and how gruesome and painful the death might be." Yep, she got her target audience spot-on there.
For poison, though, even a duchess requires a licence. You can't be growing cocaine, marijuana or magic mushrooms without legal permission. But today, visitors to the garden can gaze on Ricinus communis, the castor-oil plant used in the 1978 umbrella murder of Georgi Markov on Waterloo Bridge, and manifold members of the Nightshade family – all a terribly bad idea, ingestion-wise.
Meanwhile, in central London this summer, the Chelsea Physic Garden opened a new area of medicinal plants, including opium poppies, under the heading of "Analgesia", and the hallucinogenic Datura stramonium in a bed devoted to neurology. More commonly known to drug users as jimson weed, Datura is used legally in tiny quantities to treat conditions from Parkinson's to seasickness.
So why did Kew get it in the neck, rather than the duchess, or the Physic Garden's owners, the Worshipful Society of Apothecaries? Perhaps, it could be argued, Kew is taking it one step further. It produced a colourful load of ads proclaiming "The Intoxication Season" in block caps, for one. And Elizabeth Burton-Phillips, chief executive of the charity DrugFAM, has been quoted as saying: "The literature from Kew Gardens reads like an invitation for children to come and experiment with drugs."
Really, though? Not everyone agrees. As Max Daly, author of 2013's Narcomania: How Britain Got Hooked on Drugs, says: "Kew has organised a really interesting programme featuring experts in the field – scientists and historians; and good on Kew for stirring up a bit of controversy to encourage people through the gate."
In particular, an enticing-sounding programme of talks under the heading "School of Thought" runs until 11 October. Each intoxicating weekend takes a separate theme: this Sunday, it's cannabis, with a talk by Mike Jay, the author of High Society, about mind-altering drugs; while representatives from GW Pharmaceuticals, which uses cannabis in treatments for MS and epilepsy, will also be present. (Weekends devoted to coffee, then magic mushrooms, follow.)
In the final analysis, Kew is simply following Padua, with ancient lessons for the modern garden visitor. Medicinal and intoxicating plants are often one and the same – from the medical uses of cannabis, to the pain relief provided by opium poppies, which eases the sick and dying every day.
The Medici had it right: when it comes to poison gardens, knowledge is everything.
Join our new commenting forum
Join thought-provoking conversations, follow other Independent readers and see their replies