Everyone's a winner: The alternative to the Chelsea Flower Show has no prizes but plenty of surprises
Emma Townshend
Friday 01 June 2012 17:19 Comments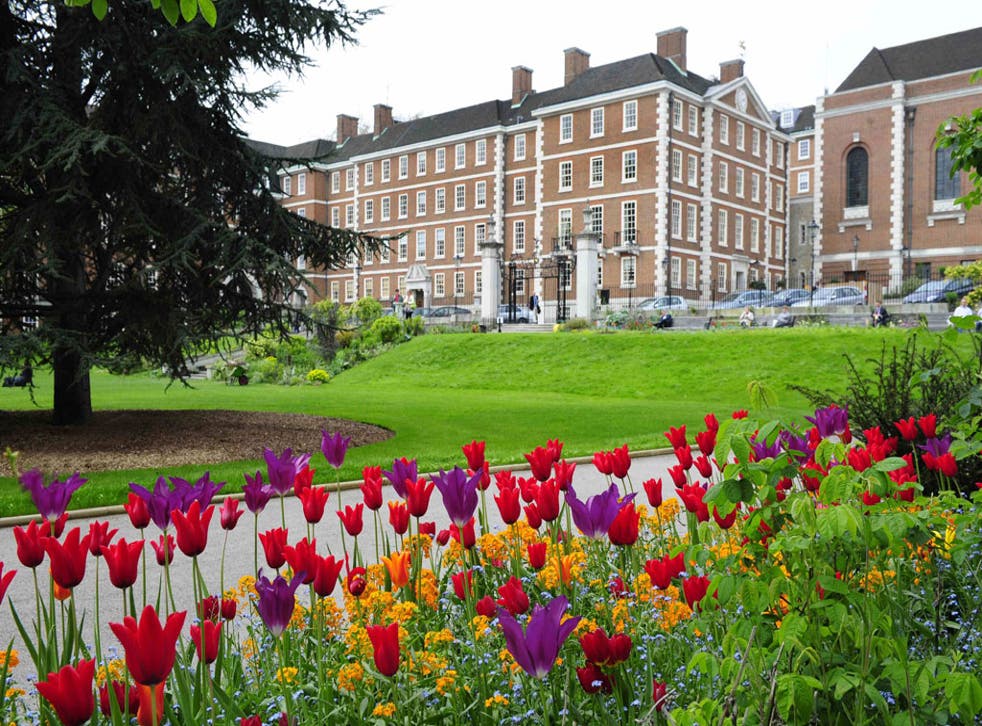 "No prizes, no medals, no judging," says Chelsea Fringe director Tim Richardson with a grin on his face; and it's clear that this long-time enthusiast and critic of flower shows has something different in mind. Two weeks ago The Independent on Sunday gave away a guide to highlights of the Chelsea Fringe, but now things are in full swing there have been pleasures both planned and surprising.
One surprise is that, for a start, the festival is not – I repeat, not – confined to Chelsea. Rather, there's been an absolutely bonkers quantity of wonderful, home-grown horticultural events and ideas right across the capital.
At one event I met the organising committee from Clapton Park Estate in east London, handing out photocopied estate maps and soft-blue cornflowers. "A new generation," Richardson explains, "are interested in gardening as a mild form of landscape activism. The whole festival has been entirely volunteer-run: and the quality of volunteers has been astonishing."
There have also been some downsides. The residents of King Henry's Walk in north London organised pop-up gardens in their neighbourhood. But it's one thing to guerrilla garden; it's another to have your plants spirited away by rival urban warriors during the night. Replacement plants have since been solicited.
Mostly, though, Fringe gardening has been an unmitigated good thing. Near where I live in west London, Chiswick's shops have taken on the responsibility of nursing little apple trees. And up the road at Turnham Green, St Michael & All Angels Church got volunteer gardeners to spend a weekend creating a pair of partly edible red, white and blue entrance borders, with contents varying from ruby chard to borage. The church horticulturalists also went one further, and made two temporary new raised beds filled with plants from the Bible.
In fact, the most spectacular, sweet and appealing thing about the Chelsea Fringe is just how local it turns out to be. The best bit round here is a breathtaking act of guerrilla seed-bombing. Every year this century, gardeners have sown the Hogarth Roundabout approaches in Chiswick with wildflowers. The display has been increasingly spectacular, but this year they've surpassed themselves with a sheet of blue cornflowers the colour of the Greek ocean. This stunning, single act says so much about why community gardening works.
And though Chelsea Flower Show itself is over, you haven't missed your chance to visit the Fringe. For its final weekend (9 to 10 June) it joins forces with London Open Garden Squares, a deceptively titled event which sees inaccessible or hidden green spaces across the capital open their doors to welcome enthusiasts. (You can even go and see Wormwood Scrubs prison garden.) Just don't expect the awarding of any prizes.
One adult ticket to see as many Open Gardens as you like is £9 in advance, including a guidebook. Prison garden visits require pre-booking. See: opensquares.org
London's secret spaces
Trinity Church Square
This exquisite early 19th-century square is totally unexpected from the Borough High Street approach. Forget the Shard and take a picnic here, a modest but delightful garden centred on the church. Sunday 10 June: 11am to 6pm
Eaton Square Garden
Live as Nigella and Charles Saatchi for one day only, gaining keyholder entrance to Belgravia's most exclusive gardens. Sunday: 10am to 5pm
Inns of Court Gardens
An extremely rare weekend chance to see the Inns of Court gardens, normally open only in the week. In particular, don't miss the Inner Temple (above) – a complete gem. Sunday: 10am to 5pm.
Register for free to continue reading
Registration is a free and easy way to support our truly independent journalism
By registering, you will also enjoy limited access to Premium articles, exclusive newsletters, commenting, and virtual events with our leading journalists
Already have an account? sign in
Join our new commenting forum
Join thought-provoking conversations, follow other Independent readers and see their replies