Gardens add up to ten per cent to the price of a property: Property news roundup
Plus, Welsh mortgage concern, London Prime stabilises, and remortgaging at record high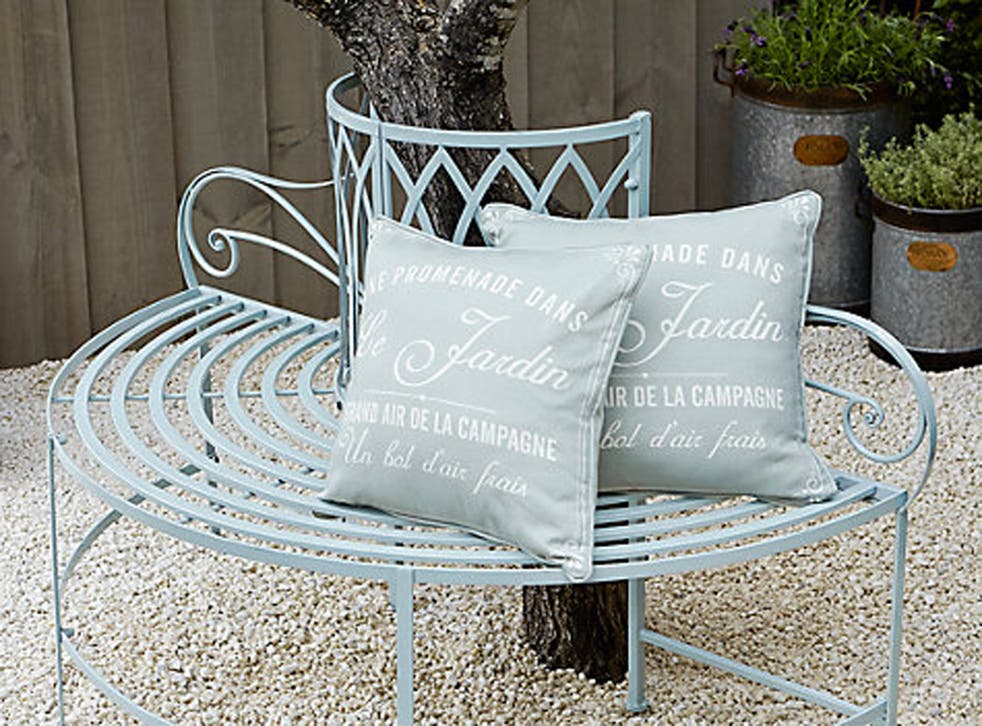 Outside space is a key feature for buyers in London with 65 per cent of property searches now requesting outside space, according to agent Greene & Co.
Its latest figures suggest that there is now a up to a 10 per cent premium on these properties which are also most likely to be sold through sealed bids.
David Pollock, Managing Director of Greene & Co said that the demand is being fuelled by the growing popularity of entertaining at home and an increasing number of families choosing to stay in London, rather than move away and face rising travel costs.
"Space is at a premium in London," he said, "and we are seeing a growing number of homeowners seek to maximise the square footage of their home. Properties with outside space are popular with families, but now we are seeing a rise in the number of downsizers, who enjoy gardening, and young professionals looking for additional room to entertain or that always useful outside storage room.
Worries about mortgage deposits
Just over 40 per cent of homehunters in Wales believe their greatest challenges to securing the home they want are current interest rates and the ability to raise a deposit, according to a new report.
The research, carried out by removals company Bishop's Move, found those in Wales were the gloomiest about raising the funds to secure a mortgage compared to 12 per cent in East Anglia, 15 per cent in the North East and 13 per cent in the East Midlands.
A further 17 per cent of those surveyed in Wales said they found changes to the mortgage application criteria the biggest challenge and 10 per cent were concerned about being sucked into the three per cent stamp duty threshold.
However, when asked 'what do you see as the current and greatest challenge to buying a property?' only eight per cent of those in Wales replied with 'being priced out of the home I want' compared to 27 per cent in the North East, and 28 per cent in London and the South West.
Chris Marshall, Sales & Marketing Director at Bishop's Move said: "These figures show that, despite house prices rising, properties in Wales are among the most affordable in the UK. However, the challenge for those looking to get onto the property ladder is mortgage affordability thus putting income levels against interest rates into the spotlight once more.
Remortgage loan reaches a record high
Legal Marketing Services's latest figures show that the average remortgage loan has risen to £163,161, a five per cent increase from last month and nine per cent higher than June 2013.
According to their figures, this is the largest amount ever recorded. LMS also estimates that the number of remortgage loans also rose by four per cent to 22,486 in June , down by 12 per cent from this time last year.
"While house purchase loans have bounced back and stabilised as MMR found its feet, remortgaging is still experiencing the brunt of this more acutely," said Andy Knee, Chief Executive of LMS.
"We remain fully confident, however, that the second half of this year will see a flurry of activity in the remortgage market with many people already expressing their intentions in anticipation of the inevitable base rate interest rise."
Register for free to continue reading
Registration is a free and easy way to support our truly independent journalism
By registering, you will also enjoy limited access to Premium articles, exclusive newsletters, commenting, and virtual events with our leading journalists
Already have an account? sign in
Register for free to continue reading
Registration is a free and easy way to support our truly independent journalism
By registering, you will also enjoy limited access to Premium articles, exclusive newsletters, commenting, and virtual events with our leading journalists
Already have an account? sign in
Join our new commenting forum
Join thought-provoking conversations, follow other Independent readers and see their replies