Croatia: The pleasures of the Adriatic, but without Italian prices
It has few second-home resorts, but they are affordable with good returns, writes Chiara Cavaglieri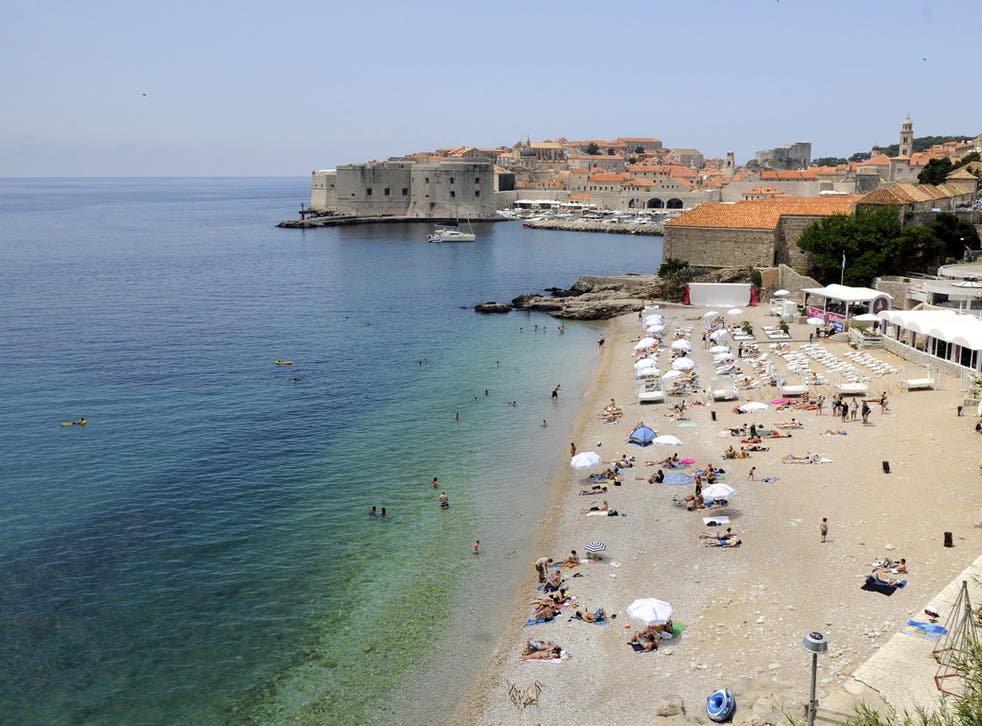 With thousands of miles of coastline along the Adriatic sea and its numerous islands it's not hard to see the appeal of Croatia to Brits looking for a cut-priced holiday home.
Overseas buyers tend to stick to the coast starting with the Istrian peninsula in the north-west, which is something of a hot spot with its Tuscany-like countryside and olive groves. The most famous resort in the nearby Kvarner Riviera is the upmarket Opatija and inhabited islands Brac and Hvar are busy destinations. But heading south, cities such as Split and Dubrovnik, a Unesco World Heritage City and George Bernard Shaw's Pearl of the Adriatic, are pulling in buyers.
A law was introduced in the Eighties banning development on the waterfront to protect Croatia's coastline, which means only a handful of beachfront resorts are on the market. The five-star Dubrovnik Sun Gardens, only 20 minutes away from the historic old town, is one such resort with the first-phase launch of 25 homes up for sale, which crucially, are available to purchase on a freehold, rather than shared ownership.
"Croatia is one of Europe's fastest-growing tourism destinations and the scarcity of good resort waterfront real estate available today along the Adriatic coast will continue to fuel strong rental demands," says Julian Houchin from resort owners iO Adria, which has three golf resort projects planned in Istria and three marina resort projects for northern Dalmatia.
There are 207 one and two-bedroom apartments, ranging in size from 44 to 111 square metres and costing between €170,000 and €608,000 for larger two beds looking out to the Adriatic Sea. Unusually, there is even a mortgage deal available with Erste Bank (Vienna) offering mortgages on a 15-year term, 60 per cent loan-to-value and fixed at 6.6 per cent.
One of the biggest selling points, however, is access to the resort's facilities. Owners and guests are spoilt for choice with the five-star Radisson Blu Hotel on site, an award-winning Occo spa, a sports complex, 14 restaurants, three swimming pools, shops and, of course, the beachfront.
Under Croatian tourism regulations, owners must make their apartment "available to rent" when they are not in residence. At Dubrovnik Sun Gardens, owners are limited to 35 nights during peak season, and the managing company is in charge of renting out the property for the rest of the season. This does provide a golden opportunity to maximise rental revenue – one bed sea-view residences were going for €245 per night in the peak season of 2011, totting up to a healthy €10,290 over six weeks, although owners only keep half of this income with the other 50 per cent kept by the management company.
Ownership fees (which include the management fee, annual maintenance and service charges) stand at €110 per square metre but Mr Houchin says they have been producing rental returns of 4 per cent after fees, helped in part because they have made efforts to entice conference and leisure group business in the low season.
Outside the resort-based property, if you're happy to put more effort in, the good news is that after changes made in 2009 foreigners can buy property under the same conditions as Croatians; previously house-hunters from EU countries had to go through the hassle of forming a local company to buy a house in that name.
There are still some concerns with buying property in Croatia though, not least because property prices have only just stabilised after falling for the past three years, according to the national house price index compiled by CentarNedretnina. Another deciding factor could be that Croatia has the green light to join the EU in July 2013. the eurozone crisis has created uncertainties.
Clearing title can also be a problem because houses may be owned by a large family and it can be difficult to find all the members or persuade them to sell. Moreover, banks are hardly falling over themselves to lend to foreign buyers so many have to raise equity at home and pay in cash, which could pose exchange rate risk.
"The banking system is not very robust and mortgages to non-residents are not common. Seek advice from a UK-based mortgage broker with experience of arranging finance in Croatia," says Miranda John, the international manager of broker SPF Private Clients.
Buying property overseas can be an expensive process so avoid unnecessary additional costs. Don't ignore the impact of the currency markets, for example, because it may take several months to complete a sale once you've found the right property. During that time currency exchange rates can fluctuate wildly so failing to plan ahead could mean you're hit with thousands of pounds of extra costs.
"The most useful tool available to property buyers is the forward contract. This allows you to lock in a favourable exchange rate for a period of up to two years, great right now with such a strong pound," says Olann Kerrison, a currency expert at foreign exchange specialist Moneycorp.
"In Croatia both the vendor and purchaser pay a commission to the selling agent. This is usually between 3 to 6 per cent from each. The tax for purchasing a property is 5 per cent of the agreed price," says Andy Bridge from the overseas buyers' advice website A Place In the Sun. Buyers are required to give a 10 per cent deposit and the vendor must pay you twice the deposit amount if they pull out.
In Croatia, our laws which safeguard buying property may not apply. "This is why it is so crucial to hire people with local knowledge to assist with the process," says Anthony Seddon, a solicitor with Contact Law.
Although not common, Mr Seddon says there have been instances in Croatia where the people selling property are not the owners and where developments have been forced to start again due to new and last-minute government legislation. "This illustrates why it is crucial to have someone on the ground who can confirm ownership and the viability of development projects with local planning offices."
Join our new commenting forum
Join thought-provoking conversations, follow other Independent readers and see their replies